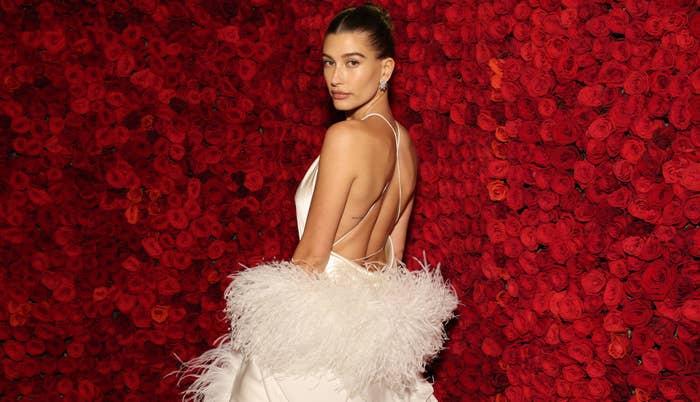 Fresh off the launch of her new skincare line, Hailey Bieber's Rhode is being dragged to court by a beauty brand of the same name.
TMZ reports Bieber's business, which is named after her middle name, has been sued for trademark infringement by a clothing company called Rhode NYC, which claims the model's skincare line threatens to eclipse their brand because of the sheer magnitude of Bieber's fame. 
In a lawsuit filed on Tuesday in the U.S. District Court in the Southern District of New York in Manhattan, Purna Khatau and Phoebe Vickers, co-founders of Rhode NYC, which was established in 2013, are asking Bieber's brand to stop using the Rhode name. The suit also claims that Hailey's brand's logo is similar to that of Rhode NYC.
"The owners say they've already faced issues online … people have been tagging Hailey's company by mistake instead of theirs, which they think shows there is clearly consumer confusion," the outlet notes.
A source close to Bieber's brand told TMZ that Hailey "owns the trademark for skincare, and the other Rhode holds the trademark for clothing."
The news arrives less than a week after the official launch of Rhode. Hailey discussed her new line in an interview with Harper's Bazzar last week.
"My ethos behind the brand is that we want to make one of everything," she said. "One really good moisturizer, one really good hydration serum, one really good lip product." 
Bieber added, "I believe in curating your essentials in your closet the same way I believe in curating your essentials in your skincare."