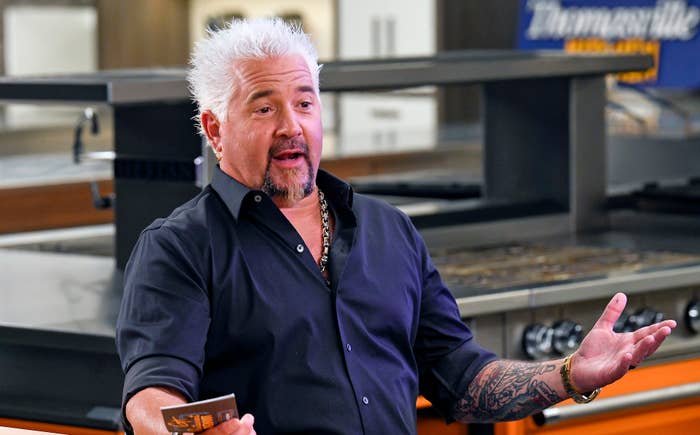 Earlier this week, Kristen Stewart revealed she and her girlfriend of two years Dylan Meyer are engaged. The Spencer actress shared the news during an appearance on The Howard Stern Show, telling Stern that she would want a certain celebrity chef to preside over the ceremony.
Stewart stopped by Today on Thursday, and got a response straight from Guy Fieri himself.
"Hey Kristen!" Fieri said in a short video. "Guy Fieri here, and I've heard through the Flavortown grapevine that you're looking for a certain 'sweet, spiky-haired officiate for your wedding. I'm all in."
Absolutely!" Stewart responded with a huge smile. "Do you know where he lives? What's his address? Does he live in L.A.? We should talk about this."
Stewart revealed her wedding plans to Stern on Tuesday, saying, "We're marrying, we're totally gonna do it. I wanted to be proposed to, so I think I very distinctly carved out what I wanted and she nailed it. We're marrying, it's happening."
The newly engaged couple were first spotted together in August of 2019, months after Stewart called it quits with Stella Maxwell. Stewart previously shared that she and her screenwriter fiancée met eight years ago on a movie set, E! News reports.