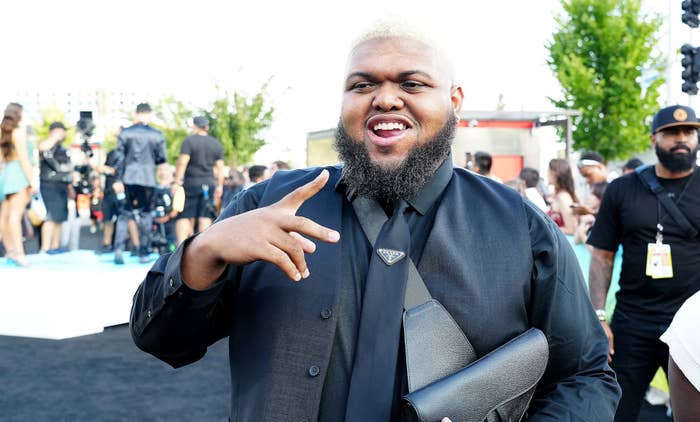 Fresh off serving as the opening act for Lil Baby and Chris Brown's joint tour this past summer, Druski will hit the road next spring for his first headlining comedy tour.
Set to kick off March 2 in Richmond, Virginia, the acclaimed comedian's Coulda Woulda Shoulda Tour is scheduled to hit 30 venues, highlighted by stops in New York, Miami, Chicago, and Atlanta, among other cities. 
"It's a dream come true to headline my own comedy tour," Druski said in an official statement. "I've been fortunate to tour alongside several of the biggest musicians in the world and get valuable experience, but now I'm ready to take the next step in my career. I'm coming off my most successful year in comedy and it's time to show the world my growth as an entertainer." 
Druski's meteoric rise over the past few years has been assisted by co-signs from A-list artists-turned-friends like Chloe Bailey, Drake, Jack Harlow, and Ella Mai. Aside from appearing in music videos for Drake, Harlow, and Lil Yachty, among others, Druski has starred in commercials for brands such as Bud Light Seltzer, Beats By Dre, AT&T, Call of Duty, Mountain Dew, KFC and Google Pixel.
Prior to opening for Lil Baby and Chris Brown on their One of Them Ones Tour last summer, Druski was enlisted to serve as official host of J. Cole's 2021 The Off-Season arena tour, which also included appearances by 21 Savage and Morray.  
Check out the full list of dates for Druski's Coulda Woulda Shoulda Tour below.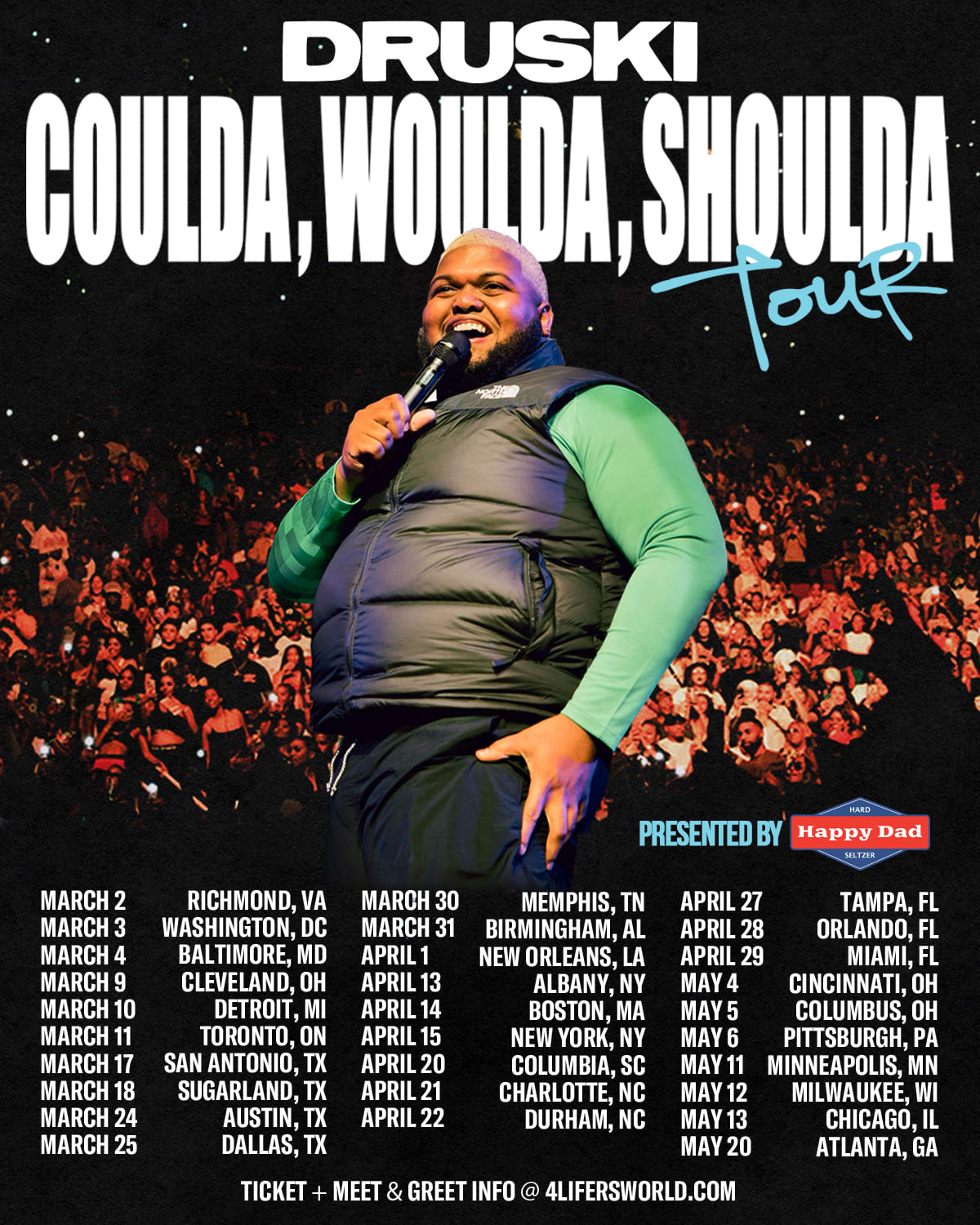 In tandem with the tour, Druski is hosting Coulda Been Records auditions. The auditions, per a press release, are open to the public and will see select entertainers-in-the-making being invited to join him at stops on the tour. Following an audition event in New York, Druski is set to host another in Los Angeles on Jan. 14 at 800 N El Centro Ave. Plans are also in motion for an in-person audition event in the Atlanta area.
Additionally, those interested in throwing their hat in the ring can submit audition materials on line via this link.