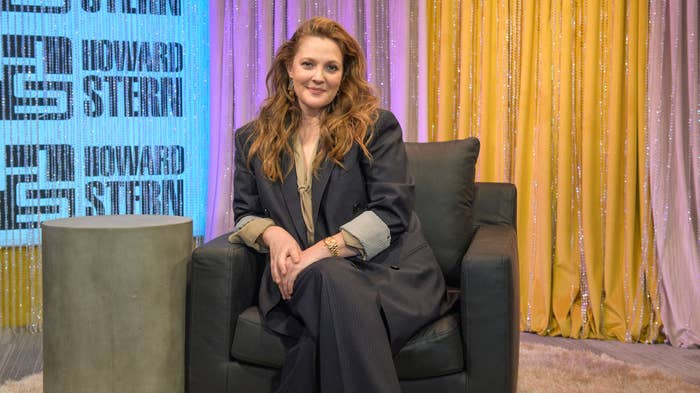 Drew Barrymore celebrated the 40th anniversary of E.T. the Extra-Terrestrial by reuniting with her former co-stars Henry Thomas, Dee Wallace, and Robert Macnaughton on Monday's episode of the actress' eponymous talk show. 
While sharing memories about filming the 1982 Steven Spielberg-directed sci-fi classic, Barrymore reflected on how the performance completely changed her life, transforming the then-seven-year-old into an overnight celebrity. 
"Steven Spielberg, he cast me as Gertie when I was just five years old, and that changed my life," Barrymore shared. "He gave me a purpose and a clear understanding of love and respect. He gave me a family that changed my perception on family forever. The cast, Robert and Henry and Dee, I truly became a family with them."
Elsewhere in the conversation, the 47-year-old admitted she believed E.T. was real when filming the movie as a child.
"Now, I believed E.T. was real," she said. "I really loved him in such a profound way. Is it like true that … what would happen? Because I would go and take lunch to him."
Thomas, who played Barrymore's brother Elliot in the film, confirmed his former co-star's comments.
"The first thing I remember is that we were on stage and it was quite cold on the stage and you asked the wardrobe lady if you could have a scarf for E.T.'s neck because he was gonna get cold," he recalled. "So you wrapped a scarf around his neck."
Watch Barrymore's discussion with the original cast of E.T. in the tweet up top.