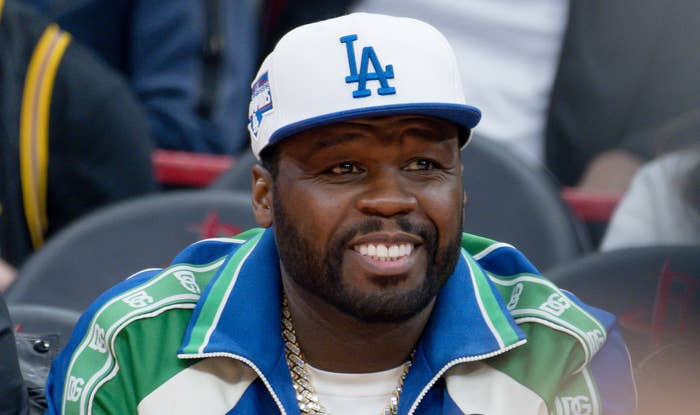 50 Cent regrets establishing his TV empire at Starz, which over the past decade has aired several hit series produced by the hip-hop mogul, including Power and Black Mafia Family.
On Thursday, Fif took to Twitter to reflect on the success of he's achieved at Starz, admitting that he wishes he'd created his TV universe at a different network. In addition, 50 revealed he no longer plans on adapting any more BMF spin-offs, or any other shows for that matter, at Starz.
"I have the number 1,2,3, and 4 top TV shows in African American, and Latina households," 50 wrote. "I hate that i did them with the wrong people. I'm not doing any BMF spin offs or selling any other shows to STARZ."
Earlier this year, 50 Cent signed a non-exclusive broadcast deal with Fox.
Variety reported at the time that Fif and his production company G-Unit Film & Television inked an agreement with Fox to develop scripted dramas, live action comedies, and animated series. The future projects will be broadcast by the network and produced by its in-house Fox Entertainment Studios, alongside 50's banner.
"I am excited to formalize a partnership with Michael Thorn and Fox that will allow G-Unit Film & Television to focus on putting multiple series on Fox, a perfect broadcast destination for G-Unit Film & Television content while our premium, streaming, scripted and non-scripted slates continue to grow in all directions," 50 said in an official statement.