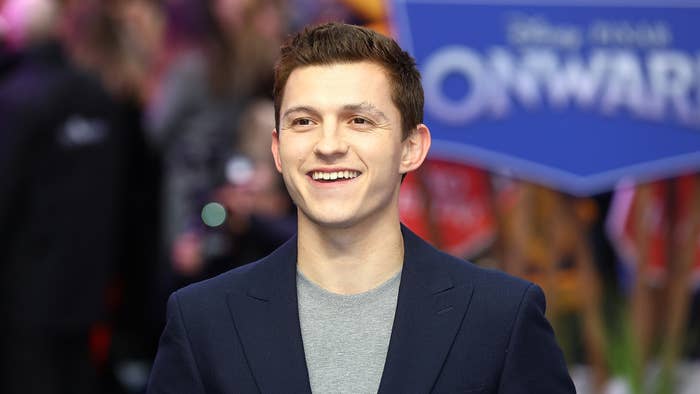 Universal Studios has frequently rebooted and remade its classic properties, but Back to the Future has thankfully remained untouched. However, Tom Holland has indicated in an interview with BBC Radio 1 that there's been some talks, although he didn't reveal just how far they went.
Recently Tom Holland and Robert Downey Jr. had their faces put into a scene from Back to the Future by YouTuber EZRyderX47, utilizing a deepfake approach that looks very convincing. When asked about the viral clip, which has amassed over five million views, Holland said, "I'd be lying if I said there hadn't been conversations in the past about doing some sort of remake."
He quickly made it clear that it would be difficult to make such a remake happen, especially with how beloved the original trilogy is. "That film is the most perfect film or one of the most perfect films, one that could never be made better," he added. "That said, if [Robert Downey Jr.] and I could just shoot that one scene that they remade for fun—he could pay for it cause he's got loads of money—I would do it for my fee and we could remake that scene."
He admitted that the YouTuber behind the video did a great job, but at first he was "almost offended" and wanted to contact his lawyers. Ultimately, though, he thought it was a "great video" and that he wouldn't be against recreating a scene with Downey.
Watch the interview on BBC Radio 1 above.