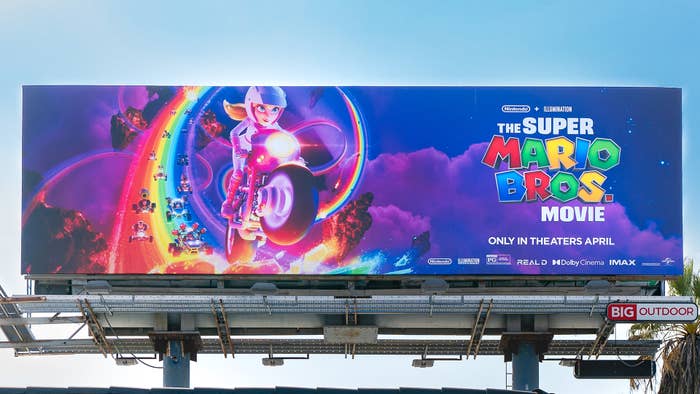 The Super Mario Bros. Movie was illegally uploaded to Twitter last week, and millions were able to watch it before it was taken down.
Per The Verge, one Twitter Blue subscriber uploaded the full 92-minute movie across two tweets on Friday, April 28. Many accounts reposted the video, including the popular user Vids That Go Hard. The videos have since been removed due to violating copyright laws, but the tweets circulated enough to garner over 9.3 million views.
While regular Twitter users are unable to upload videos longer than two minutes and 20 seconds, Twitter Blue subscribers can upload clips up to 60 minutes in length so long as the file size is under 2GB. Needless to say, the original account that posted the movie and various others that reposted it have since been banned, but it also highlights the copyright issues Twitter faces as moderation has been impacted under Elon Musk's ownership.
Those behind The Super Mario Bros. Movie don't have too much to worry about, though, as Variety reports it became the first film of 2023 to pass $1 billion at the global box office. After 26 days of release, the wildly popular video game adaptation has grossed over $490 million in North America and $532 million overseas. That means it's only the fifth movie released post-COVID to reach that milestone, as it officially becomes the highest-grossing video game adaptation ever.