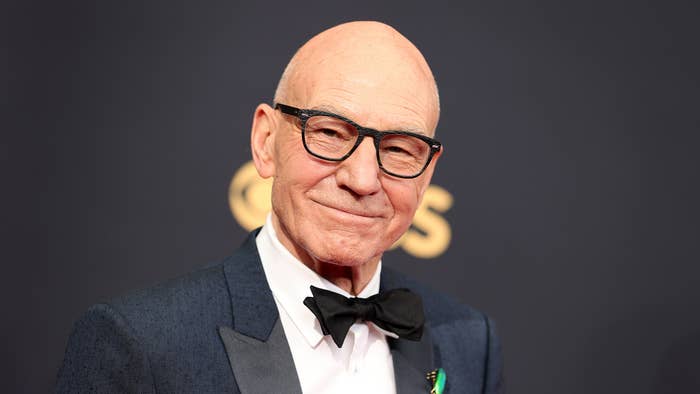 Patrick Stewart has responded to rumors that he'll reprise one of his most iconic roles in Marvel's upcoming Doctor Strange in the Multiverse of Madness.
The wild trailer for the Sam Raimi-directed film, which sees Benedict Cumberbatch return as the titular character, features a few hints at where the multiversal antics will take the Marvel Cinematic Universe. Many fans took note of one line from an unseen character, "We should tell him the truth." The voice sounds awfully similar to 81-year-old Stewart, who famously played Professor Charles Xavier in many X-Men films.
With Disney owning the rights to X-Men thanks to its huge Fox acquisition, some believe the trailer teases Stewart's return to the character. In comments provided to Comic Book, however, he stressed it isn't his voice.
"You know, people have been imitating my voice ever since I came on the stage 60 years ago," Stewart said. "So, I can't be held responsible for that."
While it could be someone impersonating Stewart's take on the character, it's also possible fans are reading into the line too much. Marvel is known for misdirecting fans in some of its trailers, notably editing out characters from certain shots as evidenced by pre-release footage for both Avengers: Infinity War and Spider-Man: No Way Home. And speaking of No Way Home, Andrew Garfield continuously lied about his involvement, so it's possible Stewart is just refusing to show his cards. Even if he's telling the truth, many Marvel fans will certainly not believe him.
The Picard star isn't the only actor to deny his involvement in the Doctor Strange sequel. Ryan Reynolds, in a chat with Variety last week, insisted he won't show up in the film as Deadpool. 
"I'm really not in the movie," Reynolds said. "I'm promising, I'm not in the movie."
Doctor Strange in the Multiverse of Madness debuts in theaters on May 6.