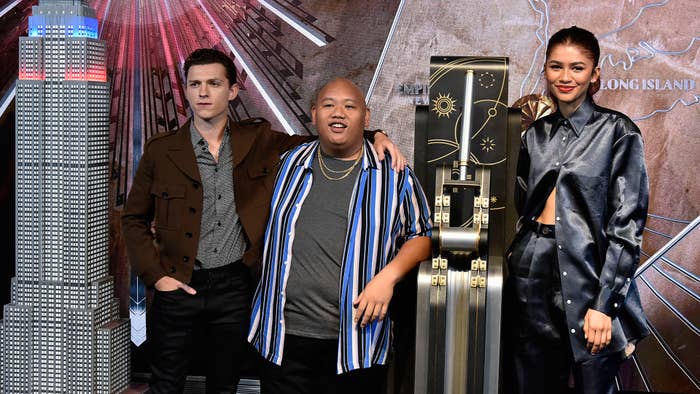 UPDATED 6/9, 4:20 p.m. ET:Spider-Man: Into the Spider-Verse 2 officially began production on Tuesday.
See original story below.
Due to delays caused by the coronavirus pandemic, Sony Pictures has moved the release dates for its next two Spider-Man movies. 
The currently untitled third entry to the Marvel Cinematic Universe Spider-Man series was originally set to hit theaters on July 16, 2021, but now it will debut later in the year. The announcement comes as part of ten date changes Sony made to its release calendar, Forbes reports. Spider-Man 3 will now premiere on Nov. 5, 2021, while the animated sequel to Spider-Man: Into the Spider-Verse has been moved from April 8, 2022, to Oct. 7, 2022.
Other titles Sony has pushed back include Connected, Escape Room 2, Fatherhood, Vivo, Hotel Transylvania 4, The Nightingale, and Man from Toronto. The long-in-development Uncharted film, based on the PlayStation video game franchise of the same name, has also been delayed from July 16, 2021, to October 8, 2021. Uncharted is the second movie on the list of delayed Sony properties that will star Tom Holland.
The news comes just as other MCU films have been hit with new dates. Doctor Strange in the Multiverse of Madness, directed by original Spider-Man trilogy and Evil Dead director Sam Raimi, has been pushed from Nov. 5, 2021 to March 25, 2022. The fourth Thor film, which will see Taika Waititi return to the director's chair, has been brought forward from Feb. 18, 2022 to Feb. 11, 2022.