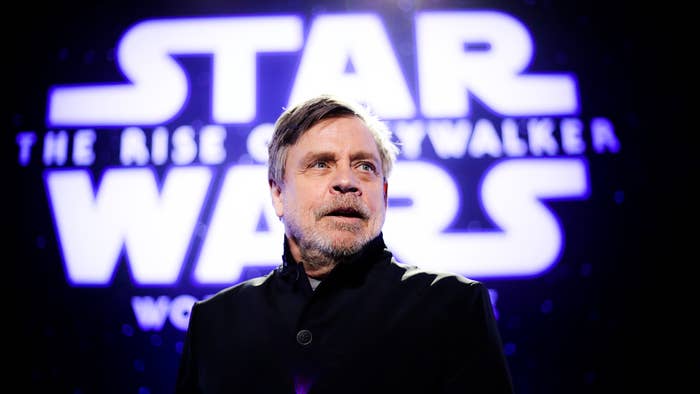 With the Star Wars sequel trilogy wrapped, Mark Hamill has indicated that he is done with the franchise. In a new interview with Entertainment Weekly, Hamill said that he "can't imagine" resuming his role as Luke Skywalker ever again.
"I had a beginning, middle, and end," he explained. "Those films gave me far more than I ever expected when we started out so it's never even occurred to me. My farewell was in Episode IX and it was bittersweet. I love all those people and I certainly have affection for George [Lucas] and the character he created. I'm full of gratitude for what it has given me and my career but I don't want to be greedy. There are still so many more stories to tell and so many great actors to tell them, they don't need me."
While Hamill has expressed his displeasure with some aspects of the sequel trilogy, particularly in regards to 2017's divisive The Last Jedi, he's had nothing but nice things to say about the cast. He added that while he might be done playing in that sandbox, he's still eager to see where the franchise heads next. Hamill explained that he's a huge fan of the Disney+ series The Mandalorian, which he called "excellent" and said "gets back to the basics of George envisioning it as a western in space." 
In a separate interview with The Daily Beast, Hamill also talked about his upcoming guest role on What We Do in the Shadows, and said he wished he got to work with the new Star Wars cast a little more. "I was so isolated," he remarked. "But you know, I never expected to come back at all. It was bittersweet, but I was able to enjoy it from a different perspective than years ago when I was in my twenties. So it was just fun to be a part of it, and it was sad in a way, because I knew it would be the last time I'd ever play Luke."