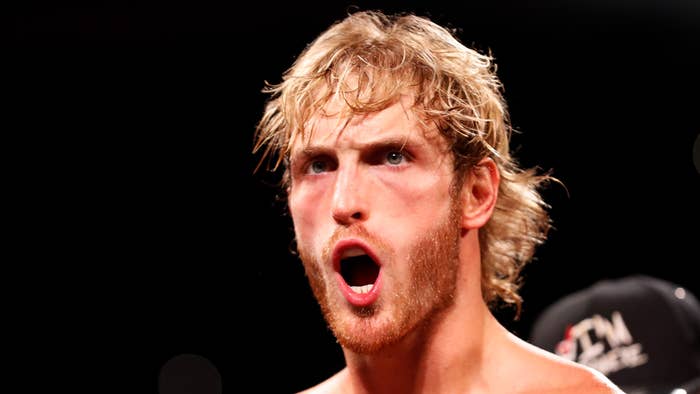 YouTuber and boxer Logan Paul was the butt of the joke during a recent opening monologue from Jimmy Kimmel, who mentioned him in the same breath as Donald Trump.
The one-term president served as a guest commentator for the Evander Holyfield-Vitor Belfort fight this past Saturday, Sept. 11, and Kimmel had a lot to say about the gig.
"Who would pay to listen to Trump BS his way through a boxing match?" he joked, "Between Logan Paul and Donald Trump, boxing is once again the top source of income for the very worst people in the world."
After hearing about the joke, Logan Paul—brother of equally-critiqued boxer/YouTuber Jake Paul—offered his response on his Impaulsive podcast.
"I feel like I'm a very easy butt of a joke," said Paul at the 11-minute mark of the episode. "My name is just like thrown out there. … I'm upset with Jimmy Kimmel, dude, for real." He went on to talk about the time he was invited on the show in 2017, during which he spoke about losing "15 percent" of his left testicle. Bo Burnham also referenced Logan Paul in a song as part of his 2021 Netflix special Inside, but Paul admitted he was "okay" with that and understood why Burnham might not be a fan.
With Kimmel, he feels very differently.
"[Kimmel] went on his show recently and made a joke, he said me and Donald Trump are the worst people on earth," he told his co-host and his guest. "You fucking asshole, Jimmy Kimmel. Honestly Jimmy, fuck you bro. I'm not…fuck that. How are you about to invite me on a show, and have like a cordial, friendly, familiar relationship, and then a year and a half later…fuck you Jimmy Kimmel, why now?"
Watch what Logan Paul's response above.