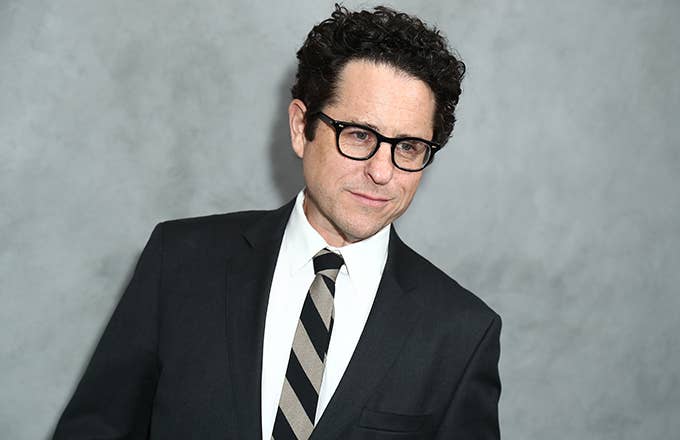 Before the final movie in the Star Wars Skywalker Saga hits theaters, director and writer J.J. Abrams wanted to address the fan reactions to the previous films. The Last Jedi and The Force Awakens both received, for the most part, positive critical response. However, hardcore fans took issue with both for different reasons, and chief among The Force Awakens criticisms was how closely it stuck to George Lucas' formula.
Abrams, who is still working on the final touches on Episode IX: The Rise of Skywalker, spoke with Rolling Stone about why The Force Awakens felt a lot like 1977's series-starting A New Hope. "I completely get the criticism, and for those who found it too much of an overlap, I say, 'I totally hear you and respect the review,'" he explained. "But the idea was to continue the story and to begin with this young woman who felt like Luke Skywalker was a myth."
There's a lot of simlarities between Episode IV and Episode VII, but Abrams insists that was entirely necessary and deliberate. "To tell a story that was not just history repeating itself, but a story that embraced the movies that we know as the actual history of this galaxy," he said. "So that they are still living in a place where there is good versus evil, they're still living in the shadow of what has come before, still grappling with the sins of the father and the people who have preceded them. This was not about a nostalgia play. It felt, to me, like a way of saying, 'Let's go back to a Star Wars that we know, so we can tell another story.'"
Abrams, who passed the torch on to Rian Johnson for The Last Jedi before taking the reigns again for Rise of Skywalker, also spoke about how much he was surprised by the direction of the second film in the sequel trilogy. "I felt like the biggest surprise was how dark Luke was," Abrams said of Johnson's TLJ, which has proven a controversial entry in the saga for fans. "That's the thing The Last Jedi undeniably succeeds at, which is constant subversion of expectation. The number of things that happened in that movie that aren't the thing you think is going to happen is pretty fun."
During the interview, Abrams addressed the finality of the latest film. "It's an ending. It's not a beginning," he said. "It's the end of not just one trilogy but three. It's a far larger movie in terms of scale. ... It's the most challenging thing I've ever been involved in. By a lot."
Star Wars: The Rise of Skywalker hits theaters on Dec. 20.