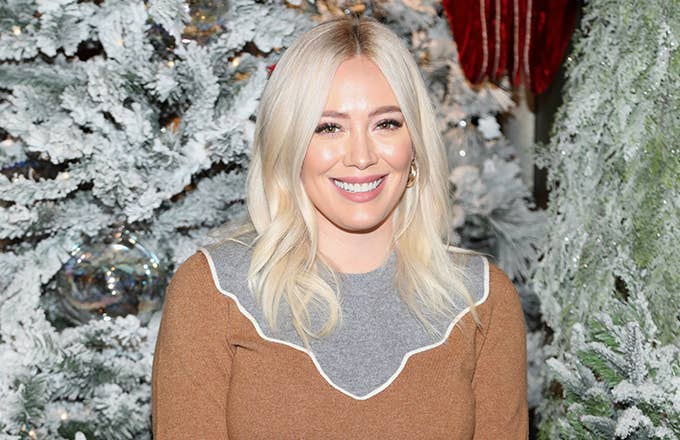 It's been almost 15 years since Hilary Duff last portrayed the titular character on Disney Channel's Lizzie McGuire, but the character might have some new adventures on the horizon. The actress and singer just revealed that there have indeed been conversations about bringing the show back. While she made it clear nothing is set in stone, she did reveal to ET Online that there's been some talk about a possible reboot or continuation.
"There's been some conversations," she teased. "It's definitely not a go, I don't wanna get everyone all wild talking about it. But yeah, I loved her so much. I think she was so important to girls at an important time in their life. If she could be important to them again at this age, I think that would be amazing." 
As for where Lizzie McGuire would be in her life now, Duff said there's been some conversations about how they'd continue it now that she's a 31-year-old mother of two. "There's been lots of conversations about that," she explained. "I'm racking my brain. I don't think she's a mom yet, but she might be getting there soon. It's fun. I feel excited. It could be a possibility or it could be nothing, so we'll see."