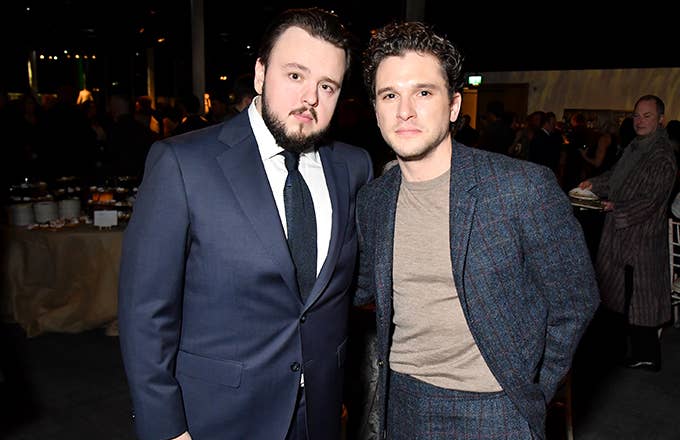 The highly anticipated Battle of Winterfell finally took place in Season 8 Episode 3 of Game of Thrones with "The Long Night," and one moment in particular has sparked a popular new theory.
*Spoilers below*
Reddit user Applesoapp has highlighted the part of the episode in which Kit Harington's Jon Snow yells directly in the face of the undead dragon (formerly known as?) Viserion, which initially seemed to be nothing more than his visceral reaction, or yet another self-endangering battle maneuver. Instead, they argue Jon/Aegon yelled so he could crucially distract the dragon. They add that if you listen carefully, you can even hear him scream "go, go, go," which they claim was directed at Arya Stark so she could get to her brother Bran in the Godswood unscathed.
If their theory is correct, that would mean Jon was ready to sacrifice himself (yet again) so Arya could kill the Night King.BuzzFeednotes that there isn't any proof regarding what Jon Snow is actually saying upon seeing the undead dragon, as the captions for the episode simply read [YELLS].