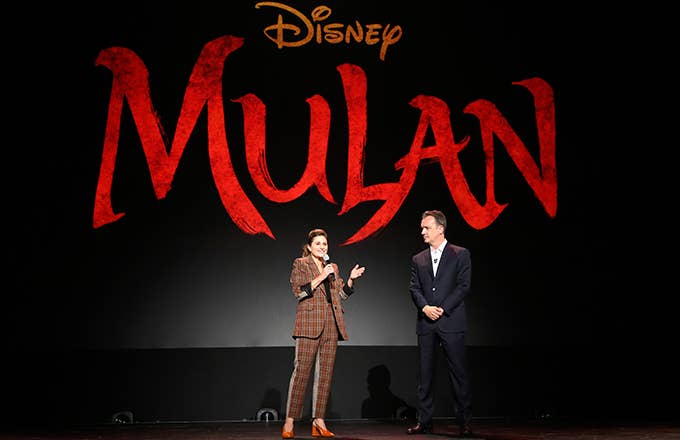 Disneyunleashed a new trailer for its live-action remake of Mulan on Thursday ahead of its March 2020 release. Starring Liu Yifei, Donnie Yen, Yoson An, Jason Scott Lee, Jet Li, and Gong Li among others, the new film makes some changes to the story of the original. Most glaring, for many fans of the animated classic, is the absence of Mushu, the tiny slapstick dragon voiced by Eddie Murphy. 
The character isn't the only absence, as the film also completely gets rid of Captain Li Shang, and the original songs. Needless to say, some fans are greatly upset at Mushu not making the jump to the live-action remake. The Niki Caro-directed film appears to take on a much more serious tone to that of the original, so it's safe to assume that Mushu didn't quite fit this time around.
The film's lead, Liu Yifei, courted controversy earlier this year after she expressed her support for the police in Hong Kong. Protestors demonstrated against a controversial bill that would allow criminals to be extradited to mainland China, causing unrest and some police brutality. Yifei was met with calls to boycott the film in response.