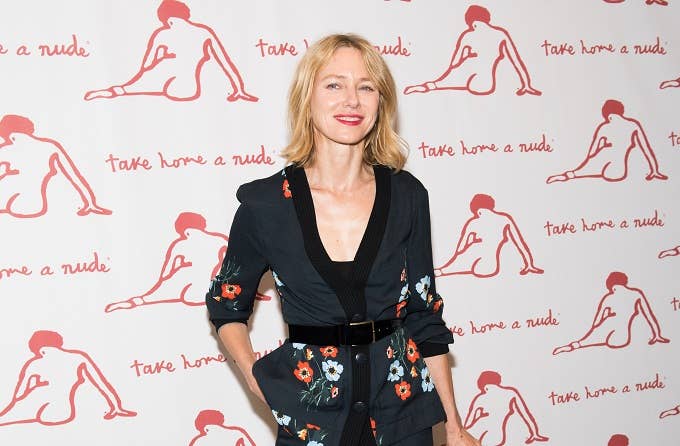 Naomi Watts has signed on to the pilot of the upcoming Game of Thronesprequel series, according to Deadline. 
The show will focus on the era that birthed its mythology, focusing on the Age of Heroes thousands of years before the original series began. It's got a pilot script from showrunner Jane Goldman and is executive produced by A Song of Ice and Fire author George R.R. Martin, who wrote in a blog post, "Casting is now underway for THE LONG NIGHT," seemingly confirming a rumored title.
Co-created by Martin and Goldman, the show is expected to delve into the origin of the White Walkers, the ancient Kings in the North and give a bit of backstory to the mysterious parts of the East. Don't expect to wait for dragons in the time when the whole world was a bit more magical. And Deadline reports that the actual events aren't going to mirror the stories that the characters in Thrones have memorized. 
(For fans who want to see how a White Walker gets made in the present day, check out this behind the scenes video of The Night King's makeup.)
GoT executive producers David Benioff and D.B. Weiss are not involved in the project, which is being headed up by Goldman. While Watts casting points toward a strong female lead possibly heading up the show in the way that Jon Snow does Thrones, HBO has said that the show is an ensemble that will jump between many characters. 
"There are very strong female characters but it's an ensemble, there are men and women," HBO president of programming Casey Bloys told Deadline. "Jane is a very good writer, we don't want to limit her to writing female leads. There are a lot of very complicated leads in [the pilot]."
News of such a high-profile casting immediately led to speculation by fans that Watts will be "Sean Bean'd" (i.e. killed off like Ned Stark was in the series' first season). However, HBO isn't giving anything away about the two-time Oscar nominee's role. All they'll say is that Watts will play a socialite with a dark secret.
In his same blog post revealing/confirming the title, Martin said, "Meanwhile, there are still a couple of other possible prequels in active development. I can't tell you the subject matter of those projects, no, sorry, wish I could. The readers among you might want to grab a copy of FIRE & BLOOD when it is released on November 20, though."