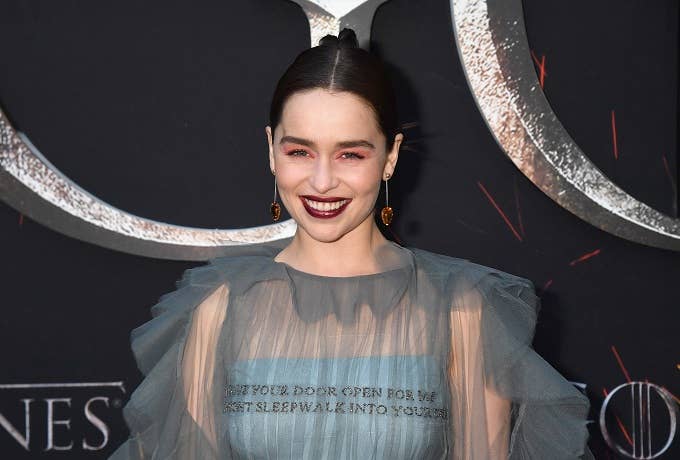 It says something about the pedantry of nerds that characters literally lost their heads in last week's episode of Game of Thrones and all anyone can talk about is a coffee cup. Emilia Clarke said she knows who to blame for the now infamous Starbucks the coffee cup that accidentally appeared in the post-Battle of Winterfell feast: None other than Khal Drogo himself. 
Drogo might be dead, but Jason Momoa lives. And his presence was enough to make Clarke break Thrones continuity.  Clarke posted a shot of herself, Momoa and Peter Dinklage on set with Clarke holding what might be the offending cup. Apparently, Momoa dropped in for tea and it threw the Mother of Dragons so much that she forgot to clear the table in front of her when they resumed shooting.  Clarke was also quick to point out that Momoa's presence on set wasn't a set-up for a wild last-second plot twist.
"Did I just stumble upon the truth here?! The cup bearer does not drinketh the Starbucks tea... oh and this ain't a spoiler just a lost wanderer coming home for a mid filming cuppa," she wrote. "@prideofgypsies you so fire you make my hair turn blue."