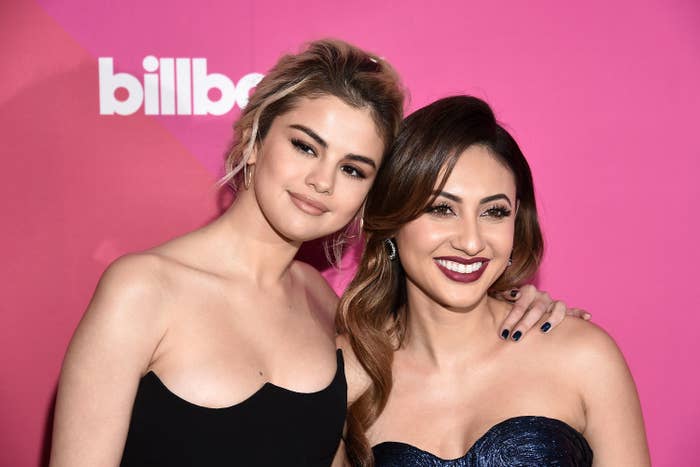 Selena Gomez and Francia Raisa are putting the past behind them.
After heavy rumors that their friendship was on the outs, the stars were photographed leaving after they had dinner at restaurant Giorgio Baldi in Santa Monica on Friday, according to a report by TMZ. This outing is the first time the pair were spotted together since their alleged falling out last year.
Gomez was diagnosed with lupus in 2015 and the illness left her with organ damage. Raisa soon discovered she was a match and agreed to become her kidney donor, a decision she recently reiterated she was not "forced" to do. Despite claiming she was indebted to Raisa, Gomez made headlines last year when she claimed Taylor Swift was her "only" friend in Hollywood.
Earlier this year, Raisa dodged questions about the status of their friendship and abusive comments followed.
Last month, Gomez wished Raisa a happy birthday via Instagram, seemingly extending an olive branch. On a recent episode of Josh Peck's Good Guys podcast, Raisa didn't get into many details about Gomez but clarified that there's "no beef" between them.