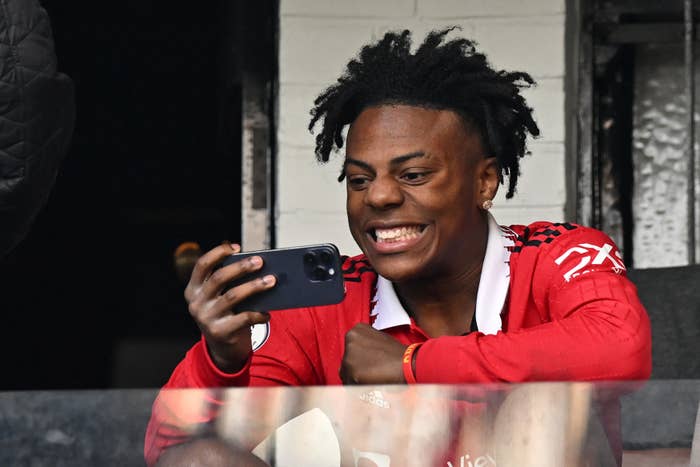 IShowSpeed won't be banned on YouTube afterall.
While playing Five Nights at Freddy's, Speed, whose real name is Darren Watkins Jr., experienced a wardrobe malfunction that led his penis to slip out, accidentally exposing himself to 25,000 viewers on YouTube. The incident made "IShowMeat" trend on X, the platform formerly known as Twitter.
IShowSpeed removed the upload from his page and reportedly has the OK from YouTube to continue to upload content even though he violated the platform's policy against explicit content, according to a report from TMZ.
Speed has yet to comment on the situation on any of his social media platforms.
Last month, Speed was hospitalized for a medical condition that had his eyes swollen shut and required emergency surgery. In addition to the affomentioned symptoms, the 18-year-old streamer explained that he was experiencing severe pain on the side of his head.
"I have been feeling shit, literally, its pretty bad. My eyes are puffing up, it feels like somebody is stabbing my eye with a knife..., and I have a headache, like, right in this area," he said in a YouTube video updating the status of his health to fans.
In a subsequent upload to his channel, which has over 19 million subscribers, IShowSpeed explained that he could be in the hospital for any length of time until his situation gets figured out.
"I don't know how long I'mma be here," he said from the hospital at the time. "Like I said, I am hospitalized. They can keep me in here for months, weeks, days, or years if they want to."