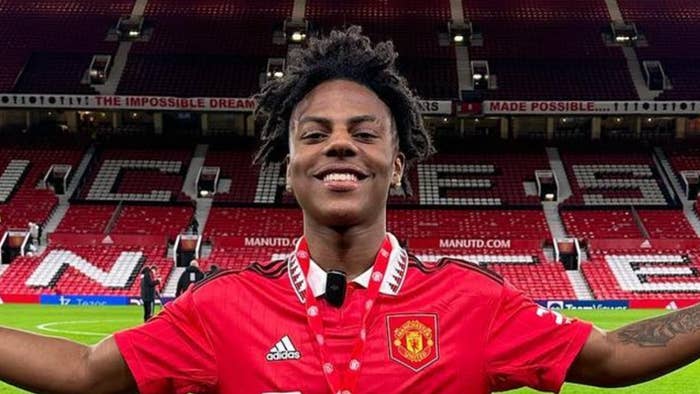 Social media star IShowSpeed has revealed he's going through a medical situation overseas, and fans are wondering what happened to him.
On Sunday, Speed uploaded a video of himself on a stretcher inside an ambulance, and his right eye was swollen shut. The 18-year-old also had a bandage wrapped around his head as EMTs worked behind him. According to the streamer, he was on his way to have emergency surgery to fix whatever was going on with him.
"Hello guys, quick update, I don't know what I have right now. I'm about to go through surgery right now. I love y'all boys so much," Speed said. "I have been feeling shit, literally, its pretty bad. My eyes are puffing up, it feels like somebody is stabbing my eye with a knife..., and I have a headache, like, right in this area."
Speed showed where the pain was on his face and added, "I wanted to give you boys an update because I don't know what is going to happen to me. I want y'all boys to always be right there with me until I die. I don't know but when I get back home I am probably going to chill from travel for a bit because a lot is going on."
The Cristiano Ronaldo superfan usually travels around the world to attend various soccer games, and he was in Japan to watch his favorite player and his team Al-Nassr play a pre-season friendly versus Paris Saint-Germain. At the game, Speed met Kim Kardashian and her kids.
Speed eventually got to meet Ronaldo after Portugal had a game in June. However, despite being a big fan of Ronaldo, Speed shocked fans recently when Lionel Messi scored a game-winning free kick in his debut with Inter Miami earlier this month.