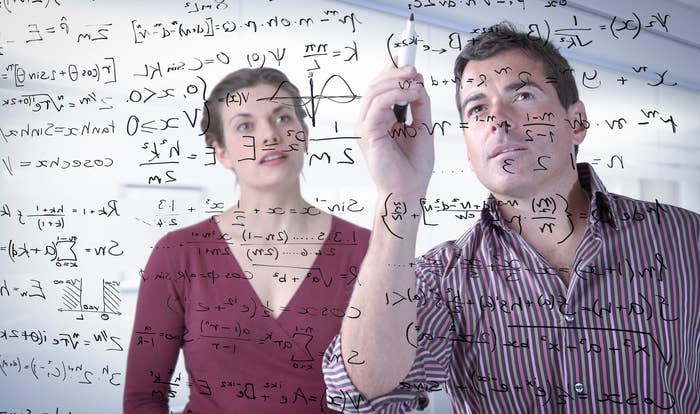 By now you've surely heard of "girl math," the personal finance trend made famous on TikTok.
Girl math is ostensibly a way to rationalize spending habits with some unconventional logic and mental gymnastics. For example: did you buy something under $5, or with a gift card? It's basically free. If you returned something at the store, you made money. A concert ticket you bought so long ago that it's not reflected in any of your recent bank statements? Doesn't count.
The trend has gone viral over the last month or so, and now floods of people are weighing in on the different ways they've used girl math.
While girl math is generally seen as a lighthearted way of discussing finances between young women on social media, the trend has since branched off. Certain folks who arguably didn't get the humor simply inserted themselves, and many flipped the narrative with their take on "boy math."
The intersections of all the different maths are beginning to collide for some users, per this iconic Whitney Houston meme from her single "It's Not Right, But It's Okay."
Various people have suggested that the different "maths" might perpetuate stereotypes about how women and other groups of people are irresponsible with money. Others suggest that it actually encourages financial transparency and opens up discussions about money matters.
This trend reflects an emerging emphasis, particularly around Gen Z, on money being nothing more than a construct.