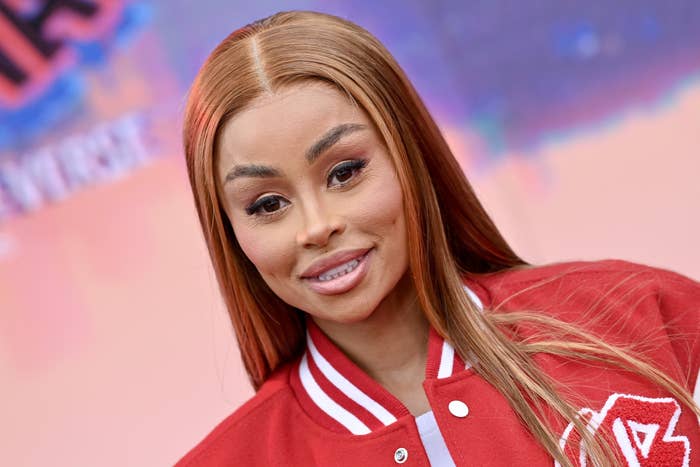 Blac Chyna is reportedly struggling to make ends meet amid her custody battle with Tyga.
According to legal documents obtained by TMZ, Chyna, 35, alleges that she's been selling off personal items including clothes, purses, and shoes through an online consignment store—as well as to her friends and family—just to get by. Chyna also reportedly claimed that selling off her items has brought in over $178,000 this year.
Page Six claims the legal docs include Chyna referencing her "plummeting business sales," and writing, "It is only a temporary solution as I will eventually run out of items that I can sell."
Chyna, who lately goes by her legal name Angela White, is currently in a legal battle with Tyga, 33, over the custody of their 10-year-old son King, and the associated legal fees are allegedly piling up.
She claims that Tyga has been interfering with her limited visitation time with King and withholding important information about their child's well-being, including the location of his school and medical details.
On the other hand, sources close to the situation also told TMZ they dispute Chyna's allegations, stating that Tyga has been financially supporting King's education, medical expenses, and daily living costs. They also mention that there is a line of communication between King and Chyna.
Angela is seeking court orders to establish a consistent visitation schedule with her son that can't be interfered with by Tyga. She is also requesting that Tyga cover $125,000 in legal and accounting fees.
The former stripper, who was reported to have earned $240 million in 2021 through her OnlyFans account, completely stepped away from the platform in March. She also received an honorary doctorate degree in humanities from Sacramento Theological Seminary and Bible College this year.
"I don't do OnlyFans anymore—I don't do it anymore at all," she told Jason Lee during an appearance on his Revolt show. "I'm just changing everything about me. It's a dead end. All that stuff is a dead end, and I know that I'm worth way more than that."
Last month, Chyna filed a petition for child support and joint custody. "I pay 40k a year for my son school & he lives w me Mon-sat. Why would I pay child support lol," wrote Tyga on Instagram at the time.