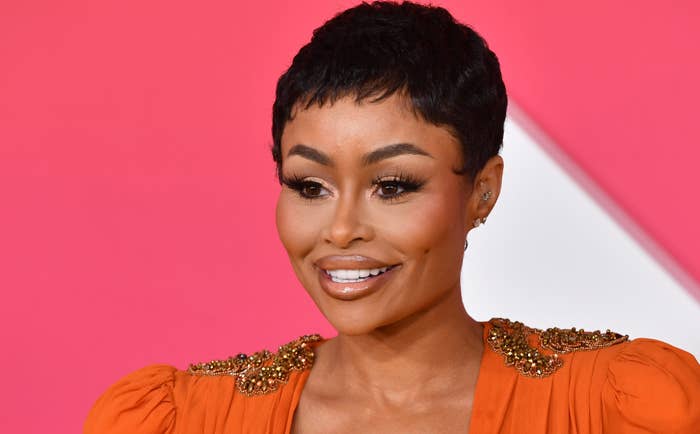 Several months after earning a doctorate degree in liberal arts, Blac Chyna celebrated the accomplishment by speaking at her graduation ceremony this weekend.
Earlier this year, Chyna revealed that she'd received an honorary doctorate degree in humanities from Sacramento Theological Seminary and Bible College.
On Sunday, the 35-year-old took to Instagram to shed light on the degree, sharing a video of a speech she gave at her official graduation ceremony.
"I would like to thank God, thank Jesus, thank the Holy Spirit. I'm very grateful to be here, to receive my doctor's degree. God has never given up on me," she told the crowd. "I've been through a lot in my life and he's been changing my life. The reality star continued speaking through tears, "I want to continue to walk in this light and learn and grow and be an inspiration to my family, my friends, and my kids."
Chyna captioned the clip by thanking the school, before explaining the significance behind her Doctorate of Humanities degree.
"Thank you Sacramento Theological Seminaty and Bible College for my honorary Doctorate of Humanities," the caption reads. "The degree of Doctor of Humanities is an honorary degree awarded to those who have distinguished themselves through humanitarian and philanthropic contributions to society."
In another post, Chyna shared a quoting a Corinthians passage of the Bible: "Be on your guard; stand firm in the faith; be courageous; be strong."
Check out Chynas posts below.