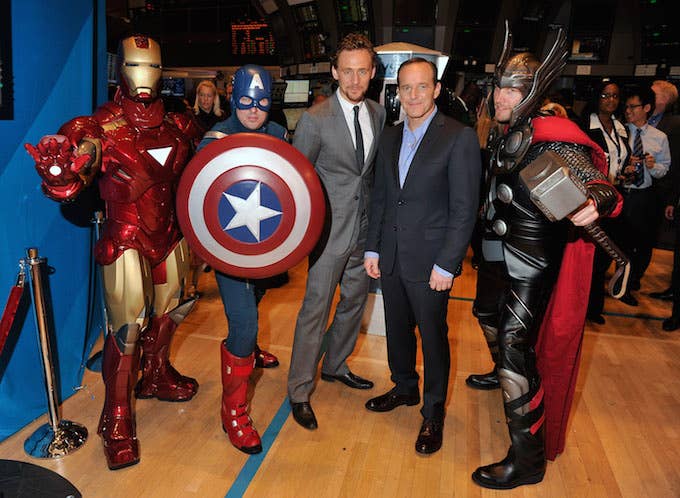 Marvel may be trying to sell Avengers: Infinity War as "the most ambitious crossover event in history," since it brings together almost every hero in the Marvel Cinematic Universe to date—but some people seriously beg to differ.
The new Avengers trailer dropped Friday, featuring characters from Iron Man, Captain America, Thor, Spider-Man, Black Panther, and the Guardians of the Galaxy. Since then, Twitter users have wasted no time bringing up other historic crossovers that could rival the Avengers' impressive lineup.
A new meme circulating the web includes some iconic examples of crossovers, including Michael Jordan's appearance with the Looney Tunes in Space Jam, and that one time the Teenage Mutant Ninja Turtles decided to link up with the Power Rangers crew.
Avengers: Infinity War was originally supposed to be released in May, but now is slated for April 27. In addition to including so many different characters, the new film takes place in a variety of locations, including space and the previously hidden land of Wakanda. Tickets for the movie went on sale Friday, and the flick took only six hours to break the advance sales record for superhero movies on Fandango.
The new film is definitely going to be a box office success, so there's no harm in making fun of it before it hits theaters next month. Take a look at some other glorious crossovers that Twitter users are pointing out below.