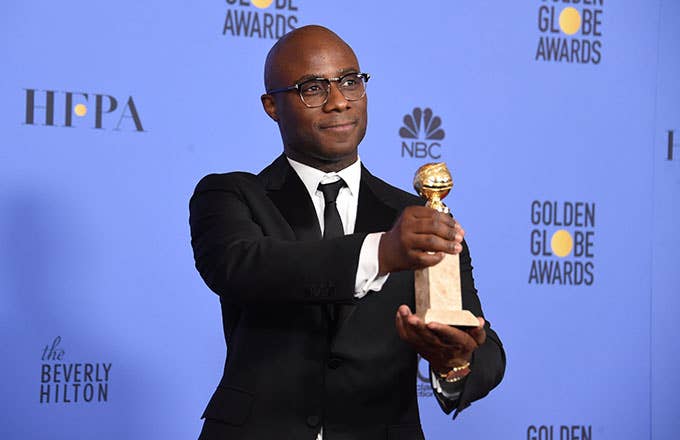 The 2018 Golden Globes airs this Sunday, and in an attempt to draw more viewers the award show will be livestreamed for the first time. According to Deadline, NBC and the Hollywood Foreign Press Association, the group that runs the Golden Globes, cemented a deal that will allow the show to be watched through a number of ways. Viewers can now tune into the program on NBC's website and other streaming services including DirecTV Now, Fubo TV, Hulu Live TV, Sling TV, Sony PlayStation Vue, and YouTube TV.
With this new deal, the Golden Globes joins a list of other award shows that made the decision to stream their events including the MTV Video Music Awards, the BET Awards, the Oscars, and others.
In the fall of 2017, Hollywood unraveled under the weight of seemingly countless allegations against its biggest producers, directors, and stars including Harvey Weinstein, Kevin Spacey, Brett Ratner, and many others. It's not clear yet how the show intends to address the swampy culture of sexual violence, but several actors and actresses have decided to participate in "silent protest" by wearing black on the red carpe. Some including Rose McGowan, who came forward in October with her own traumatic experience involving Harvey Weinstein, are critical of the move for not going far enough.
The Golden Globes also came under fire for snubbing the summer hit Girls Trip and miscategorizing the high-acclaimed horror film Get Out. It is unfortunate, but unsurprising that such missteps happened to two of the most successful films created by Black directors in 2017.
If despite all the hoopla, watching the Golden Globes still peaks your interest, check out Complex's predictions on who will take home a Golden Globe statuette this Sunday.