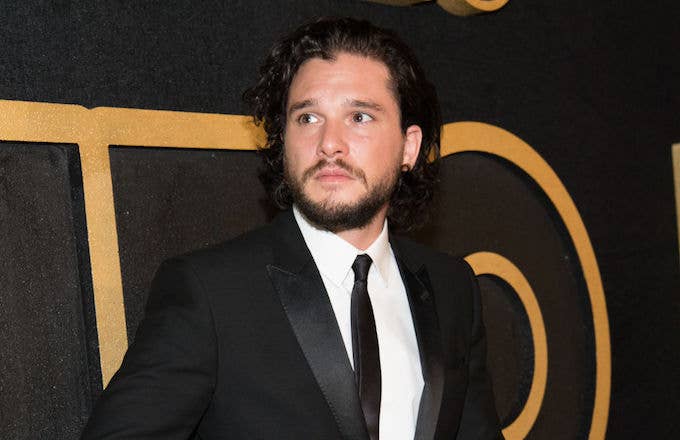 2019 automatically sucks by virtue of being the last year of Game of Thrones. But while fans might be feeling emo to see the fantasy drama become a thing of the past, its cast was more than ready to move tf on with their lives, including Kit Harington.
In a recent interview with GQ Australia, the actor who plays Jon Snow admitted to feeling totally over the show while filming its eighth and final season. "It was like it was designed to make you think, 'Right, I'm fucking sick of this,'" he said. "The last season of Thrones seemed to be designed to break us."
Considering one battle scene alone took months to film, and that every episode is practically a movie, it's no surprise Harington and the rest of the cast felt exhausted and overworked. "Everyone was broken at the end," he told GQ. "I don't know if we were crying because we were sad it was ending or if we were crying because it was so fucking tiring. We were sleep deprived."
The 32-year-old has now played Snow for 10 years, after first filming in 2009, so yeah, it's time to move on. "I remember everyone walking around towards the end going, 'I've had enough now,'" Harington said. "'I love this, it's been the best thing in my life, I'll miss it one day—but I'm done.'"
HBO finally released a new clip of the final season of Game of Thrones during the Golden Globes on Sunday night. 
For those of you unprepared to say goodbye to Harington and the rest of the show, this icy and impressive GoT-themed hotel in Finland might be the perfect travel destination.
Game of Thrones returns to HBO in April.