January might mark the start of a new year, but it also signals that we're dead in the middle of winter. With the cold winds and shortened daylight hours, most people would rather be snuggled up under a warm blanket than be outside for an extended period of time,which makes for peak binging season. From TV shows and movies to live streaming and their own Original Series, Hulu has you covered with a host of viewing options. Whether you're looking for something new or to rediscover one of your favorite programs, here are 10 binge-worthy shows streaming on Hulu this month.  
Stars: Rhenzy Feliz, Lyrica Okano, Virginia Gardner, Ariela Barer, Gregg Sulkin, Allegra Acosta
Seasons: 2 (23 episodes)
When six Los Angeles teenagers discover that their parents are literally evil, they set off on an investigation to discover what their guardians are hiding. The motley crew of teens barely like each other, but led by Alex Wilder they unite to stop their common foe before it's too late. Both seasons of the Hulu Originals series from executive producer Josh Schwartz (The O.C. and Gossip Girl) are available for streaming now.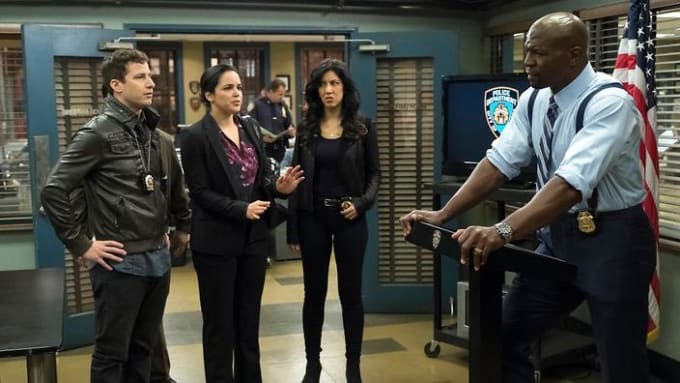 Stars: Andy Samberg, Stephanie Beatriz, Terry Crews, Melissa Fumero, Joe Lo Truglio, Andre Braugher
Seasons: 5 (112 episodes)
This ensemble cop comedy follows the lives of Jake Peralta (Samberg), a talented but freewheeling detective, Ray Holt (Braugher), a straight-laced captain and their precinct buddies. These men and women behind the badge work hard to fight crime and to annoy each other. If you haven't been keeping up with this hilarious series, here's your chance to catch up on all five seasons.
Stars: Josh Hutcherson, Eliza Coupe, Derek Wilson, Ed Begley, Jr., Glenne Headly
Seasons: 1 (13 episodes)
Janitor Josh Futturman leads a mundane life, spending much of his free time playing video games. Everything changes when he defeats a seemingly unbeatable video game that the rest of the world has given up on, and dangerous visitors from the future appear. Josh is the only person who can save humanity from the threat so he assembles a team to help him as he travels through time and completes missions with the goal of saving Earth. Catch up on season one of this Hulu Originals series before the premiere of season two on January 11th.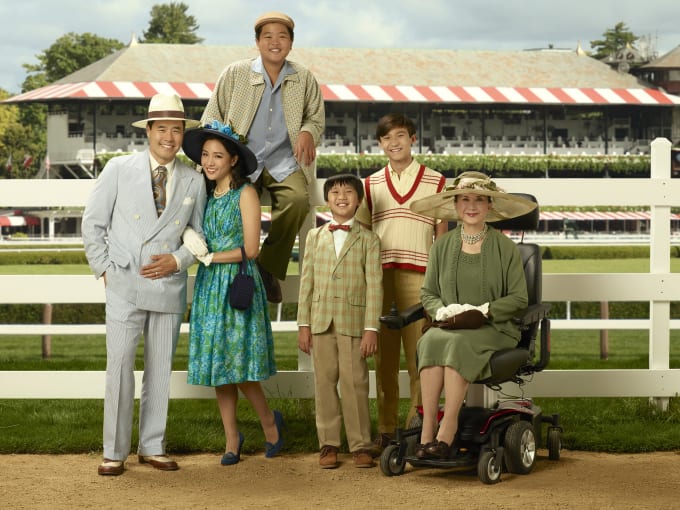 Stars: Randall Park, Constance Wu, Hudson Yang, Ian Chen, Forrest Wheeler, Lucille Soong, Chelsey Crisp, Ray Wise
Seasons: 5 (87 episodes)
This TV adaptation of Chef Eddie Huang's titular best-selling memoir offers a comical look at the lives of immigrants in America. The show centers around Eddie (played by Yang), a hip-hop-loving 12-year-old growing up in the '90s, as he navigates life after his family's big move to Orlando, FL from Washington, DC's Chinatown. For the past five seasons it's been the funniest thing on TV, and now you can binge it at your own leisure.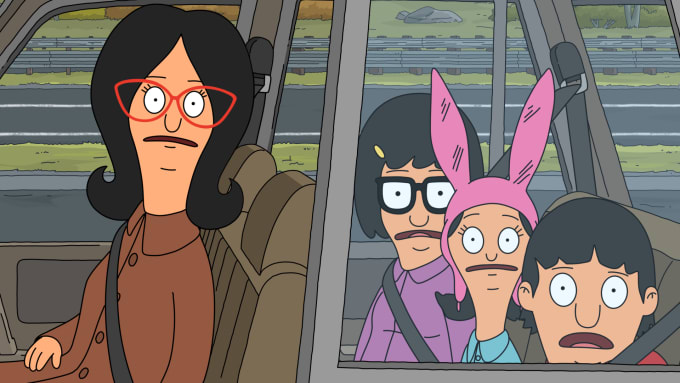 Stars: H. Jon Benjamin, John Roberts, Dan Mintz, Eugene Mirman, Kristen Schaal
Seasons: 9 (160 episodes)
This fan-favorite animated series follows the daily antics of the Belcher family—Bob, his wife Linda, and their three children. Business might be slow at the family-run burger joint, but the quirky situations that pop up along the way are fast and hilarious. With over 150 episodes available to stream, you can revisit your favorites or play catch up on the cult classic.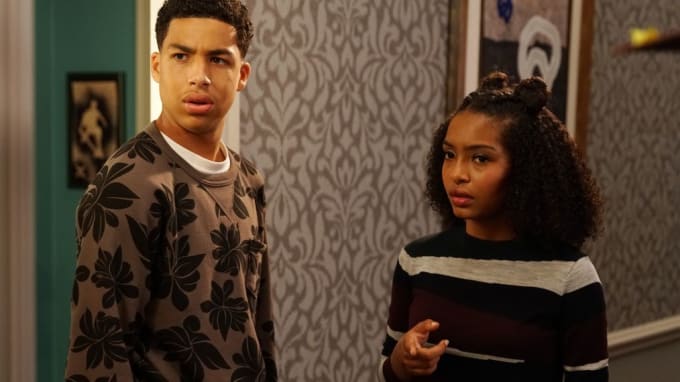 Stars: Anthony Anderson, Tracee Ellis Ross, Yara Shahidi, Marcus Scribner, Miles Brown, Marsai Martin
Seasons: 5 (104 episodes)
Black-ish centers around Andre "Dre" Johnson, his lovely wife, Rainbow, and their four (eventually five) kids. The African-American power couple have amazing jobs and live in a beautiful home in the suburbs. In other words, they have achieved the American dream. But Dre, the perpetual pessimist, wonders if there's such a thing as too much assimilation. With five binge-worthy seasons under its belt, Black-ish has more than enough content to spark many an entertaining debate.
Stars: Seth MacFarlane, Alex Borstein, Seth Green, Mila Kunis
Seasons: 17 (317 episodes)
Seth MacFarlane's irreverent animated series features the humorous adventures of the Griffin family—and the occasional yet random musical number. Led by the oft aloof patriarch Peter and his saint of a wife Lois, the Griffin clan resides in the fictional town of Quahog, RI, where the sight of a genius baby and a talking dog doesn't raise an eyebrow. With 17 seasons worth of politically incorrect humor, Family Guy has more than enough episodes for a binge marathon.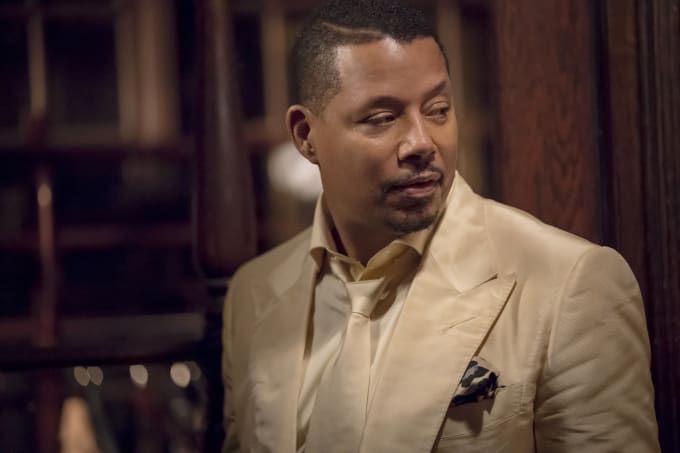 Stars: Terrence Howard, Taraji P. Henson, Bryshere Y. Gray, Jussie Smollett, Trai Byers
Seasons: 5 (75 episodes)
Family is everything to Lucious and Cookie Lyon and they will stop at nothing to keep their dynasty in tact. After founding Empire Records and establishing themselves as two of the biggest figures in music, the power couple looks to groom their three sons on how to navigate the cutthroat industry. It's a hip-hop soap opera of epic proportions and even bigger plot twists that you can binge in all its meme-able glory now.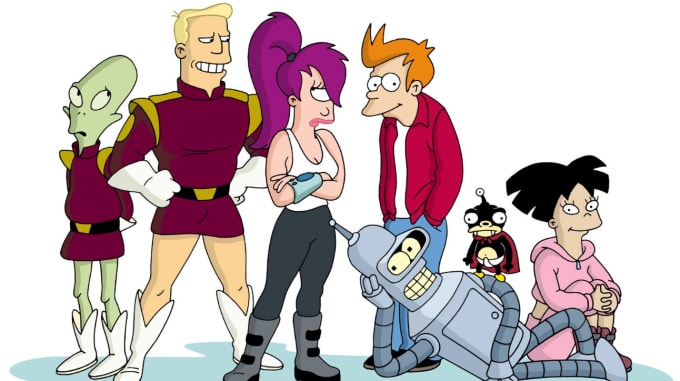 Stars: Billy West, Katey Sagal, John DiMaggio, Lauren Tom
Seasons: 10 (140 episodes)
If you're not familiar with the premise of the show, it's fairly simple: A loser pizza delivery guy named Philip J. Fry accidentally gets cryogenically frozen on New Year's Eve 1999 and doesn't get thawed out until 1,000 years later. In the future, Fry hopes for a new century, new me outcome but after tracking down his 30th great nephew, the Professor, he ends up being an intergalactic delivery guy instead.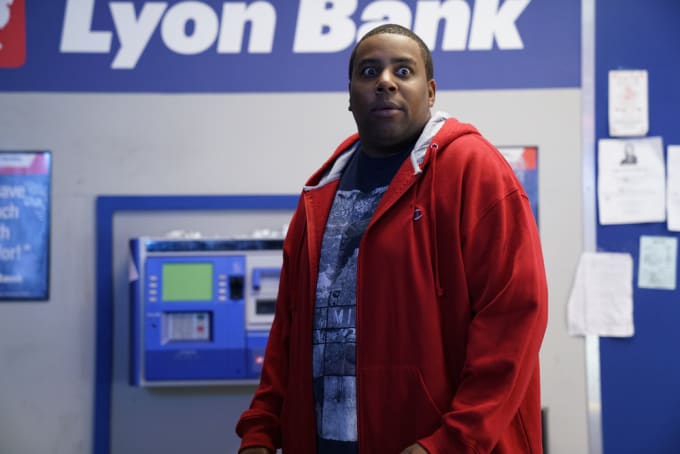 Stars: Various
Seasons: 21 (404 episodes)
Twenty-one season's-worth of laughs await via this trailblazing sketch comedy series that launched the careers of greats like Chris Rock, Tina Fey, Bill Murray, and dozens more. The series currently stars Kenan Thompson, Kate McKinnon, and Pete Davidson, with Alec Baldwin recurring as Donald Trump. No matter your brand of comedy you're bound to find something that tickles your funny bone browsing through more than 400 classic episodes.