Just days ago, Rose McGowan's former manager Jill Messick tragically took her own life after a long battle with depression, and now McGowan is facing backlash for posting a selfie to her instagram instead of offering condolences, according to Hollywood Life.
The outspoken actress hadn't posted on social media since Messick's death, but her return was met with angry questions about why she wasn't speaking about the loss at all. Instead, McGowan shared a photo of herself holding an award she received at the Digital-Life-Design Conference last month. "Still remembering this day with so much love. Thank you for honoring me for what I do for all women. #RoseArmy #bebrave" the caption read. The photo was later deleted.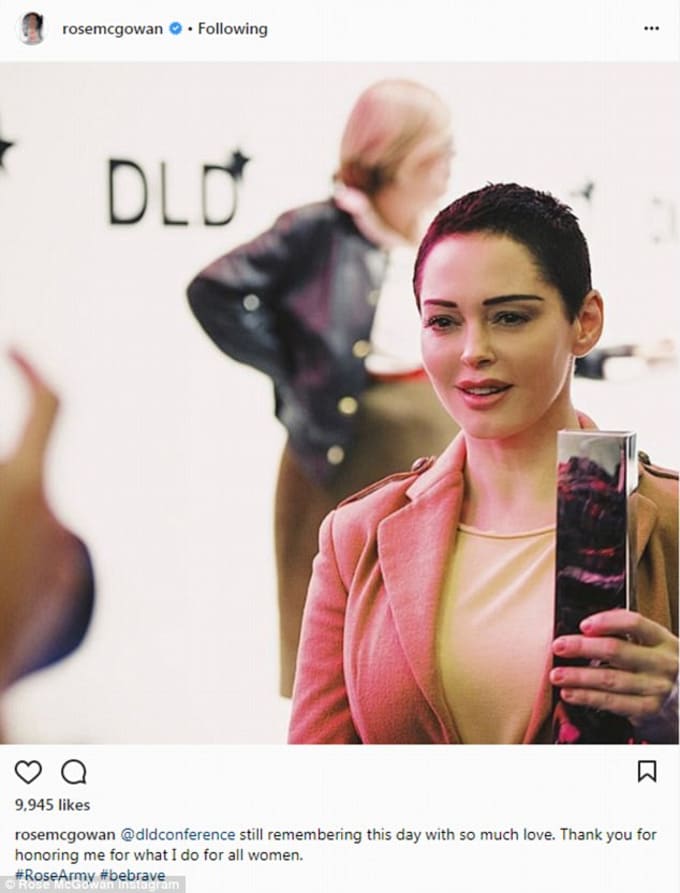 In the days since the suicide, Messick's family released an official statement following her death, alleging misinformation surrounding allegations against Harvey Weinstein, and more specifically Rose McGowan's claim that he raped her in 1997, took an immense toll on her.  "The speed of disseminating information has carried mistruths about Jill as a person, which she was unable and unwilling to challenge," the statement said. "She became collateral damage in an already horrific story." McGowan had recently shared that she felt unsupported by Messick after the assault, who later worked with Weinstein as a studio executive at his company Miramax from 1997 - 2003.
Weinstein asserted McGowan's claims that he sexually assaulted her were "a bold lie", and even used an email from Messick as a defense. Messick's family also insist that she reported McGowan's assault to bosses at Miramax before working there. 
In comment after comment, users wondered why McGowan did not acknowledge the pressing and unfortunate news, calling into question her commitment to the #metoo movement, and feminism in general, beyond personal gain.
Hopefully, Messick's family can find peace despite the continued media frenzy.