Though it also boasts the unfortunate distinction of typically strapping students with a soul-crushing amount of debt, college is actually pretty cool. Just ask the First Lady of the United States, who just dropped a college-embracing music video via College Humor featuring Saturday Night Live's Jay Pharoah and a marathon of convincing reasons to get a proper education. Michelle Obama, it seems, does in fact have bars: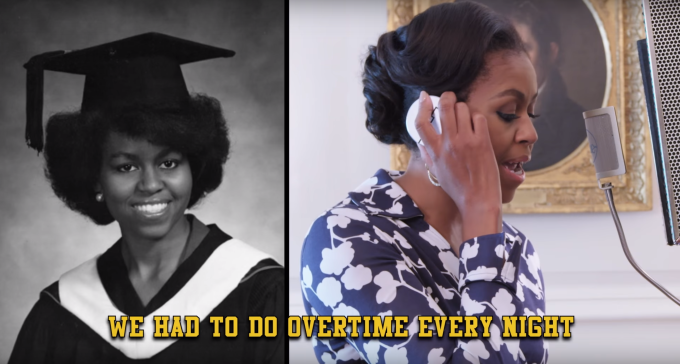 Naturally, the instaclassic "Go to College" has already inspired the long overdue sequel to #PopeBars, Twitter's glorious attempt at canonizing the best in theoretical Pope lyrics. Ladies and gentlemen, we present #FLOTUSbars:
Speaking of soul-crushing debts, Michelle's husband Barack recently announced plans to offer nearly $28 million in student loan forgiveness to students swindled by false job placement statistics. This, of course, is part of Obama's 2015 victory lap that also included becoming the first sitting president to visit a federal prison, a sweeping climate change initiative, and dropping in on a Coldplay track.