Earlier today, Chrissy Teigen posted a topless photo of herself on Instagram in anticipation of an upcoming photoshoot she did for W Magazine. Considering Teigen's somewhat rocky relationship with the photo sharing platform, we could have seen what would come next: the photo was removed. A screenshot of the NSFW photo is below, via Gawker: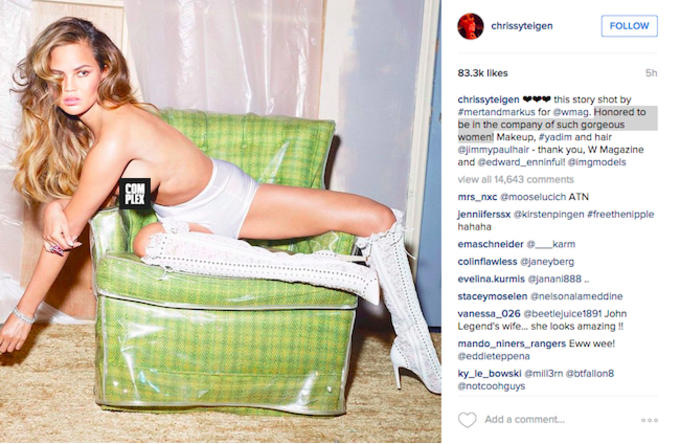 This isn't the first time this has happened to Teigen (or other female celebrities)—in 2013, Instagram took down a nude photo she published to celebrate getting 200,000 followers. 
Sometime later, Teigen assured her fans on Facebook that all was fine. "the nipple has been temporarily silence but she will be back, oh yes, she will be back," she wrote.
A few hours later, Teigen uploaded not one, but three variations of the original NSFW photo, using "oil painting," "pencil sketch," and "colored pencil sketch" filters to make the uploads look like art.
Instagram has taken the photos down, but Gawker captured the images forever in screenshots, featured below: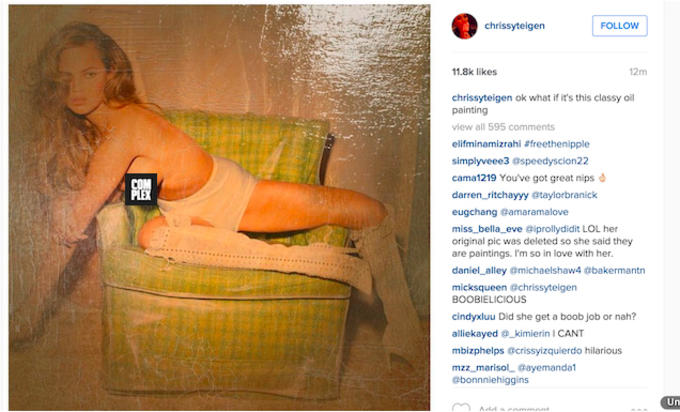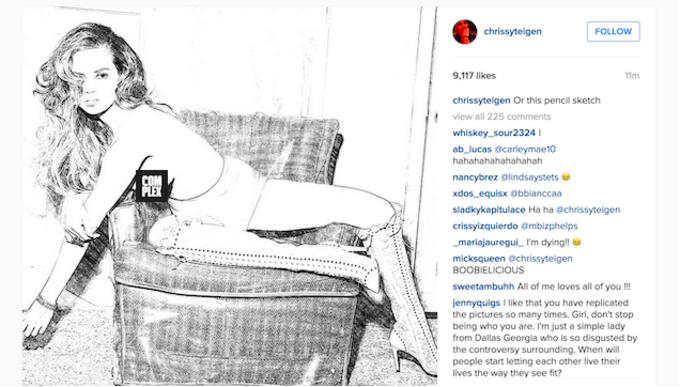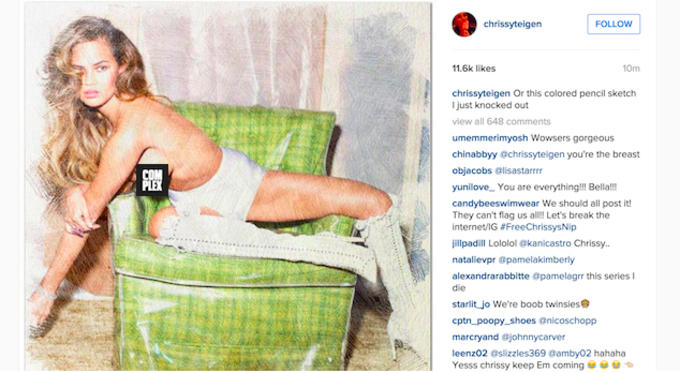 [via Gawker]