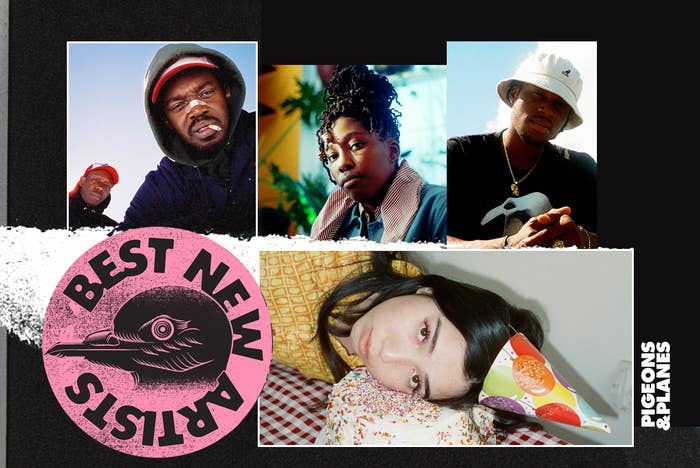 Every month, we round up some of our favorite new music discoveries. Look back at all of our Best New Artists here and keep up with them all on the Best New Artists playlists on Spotify and Apple.
We've been thinking a lot about music discovery and where it fits into the grand scheme of things at Pigeons & Planes. Even in the comments section of this post, we saw how many people there are who miss the days of finding things super early multiple times a day, but a lot has changed since the era of 20 blog posts a day. 
In our monthly Best New Artists feature, we always try to sneak in some brand new discoveries—hopefully most readers don't already know every single act on this list—but we're also mindful of timing. We love being early, but we also want to highlight the artists at the right moment when we know they're ready for it and when we're confident that we'll be covering them in the months (and hopefully years) to come. 
That said, we hear you on wanting more early music discovery, and we're going to be sprinkling a lot more of that in the newsletter. So stay tuned—we'll still be doing this round-up every month, but if you want the random submissions, deep cuts, and left-field surprises, subscribe to The Next Wave newsletter and we promise we'll share more of that along the way.
In the meantime, here are the Best New Artists of February, 2021.
Wallice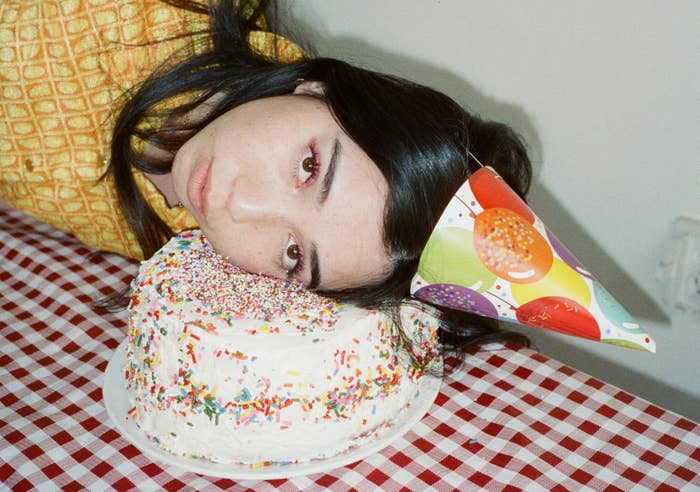 It's still early days for Wallice, but it feels as if the sky is the limit for this 22-year-old singer. She has an understated star power and writes lyrics that cut to the core of the uncertainties of life in your early twenties with a self-deprecating poetry and wry smile. On the two songs that she's released so far Wallice writes about relatable experiences. The nostalgic indie pop of "Punching Bag" paints a picture of friends who have drifted apart as they grow older and was inspired by Wallice "seeing the address of an old friend pop up in my Google maps as a suggested destination, but we weren't talking at the time so it just made me feel weird."
Wallice attended the New School's Jazz Vocal Performance program in New York but dropped out after a year and moved back to California, living at home with her parents and working on her own music. That decision is paying off now, but new single "23" digs into how she felt at the time. "[The song] is about living in my mom's house and feeling like a failure. 23's not an old age, and it really shouldn't be considered that, but I think the media makes it sound like we should be so much further along—especially with all these literal child stars to compare ourselves to. It's so easy to think about where you should be in life, and what you could be doing to get closer to your goals, but it's also so easy to sit around and put things off until tomorrow. And sometimes I think that's an okay thing to do."
Working with producer and childhood friend marinelli, Wallice has honed in on a nostalgic, live-feeling indie rock sound that feels more urgent than much of the bedroom pop-adjacent music that is so abundant today. With an entire EP on the way with more driving hooks and lyrics that punch you in the gut like a Phoebe Bridgers couplet, Wallice is well on track for a breakout 2021.—Alex Gardner
Paris Texas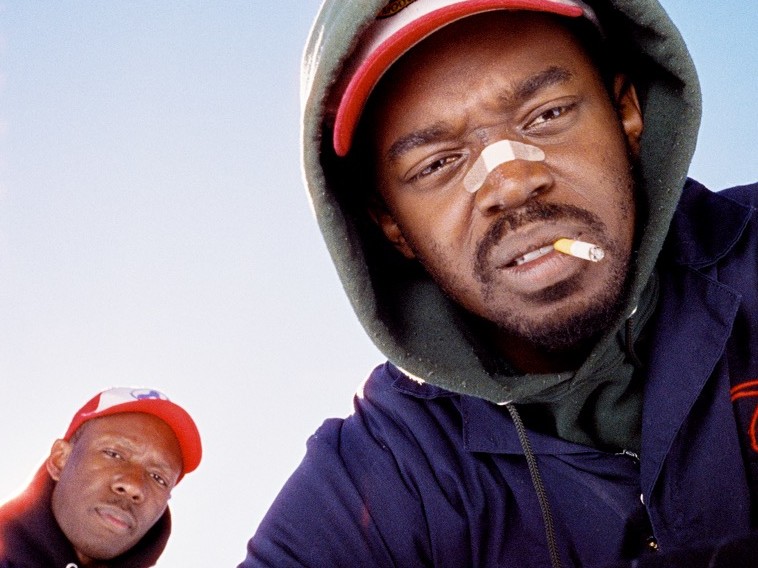 Few artists make the kind of introduction that South Central duo Paris Texas do on "HEAVY METAL." It's an eccentric blend of punk, grunge, metal, and rap as both artists trade aggressive verses over the guitar driven instrumental. Members Louie Pastel and Felix each have their own artistic identity, storytelling expertise, and distinct vocal delivery, but it's the common vision they share that makes Paris Texas so engaging.
Aside from their music, Paris Texas put equal emphasis on their visuals. The cinematic music video for "HEAVY METAL" is a Tarantino-esque peek into the ominous world that the duo is building. Directed by Austin-Taylor Richburg, the video shows Felix and Pastel being tortured by an anonymous villain as they belligerently rap their verses, with an exciting pivot towards its end. The aggression abruptly stops, and Paris Texas is shown performing a somber alt-rock ballad with a stunning melodic chorus. This dichotomy between wild hostility and melancholic self-reflection shows that Paris Texas are just starting to reveal the full extent of their range.
Paris Texas does not follow any blueprint or stylistic guide. Instead, they make music that stems from a wide array of styles and influences, but still sounds personal to the duo. "HEAVY METAL" is just the foundation, but it's an exhilarating indication of what Paris Texas has coming in the near future.—Tyler Borland
Unusual Demont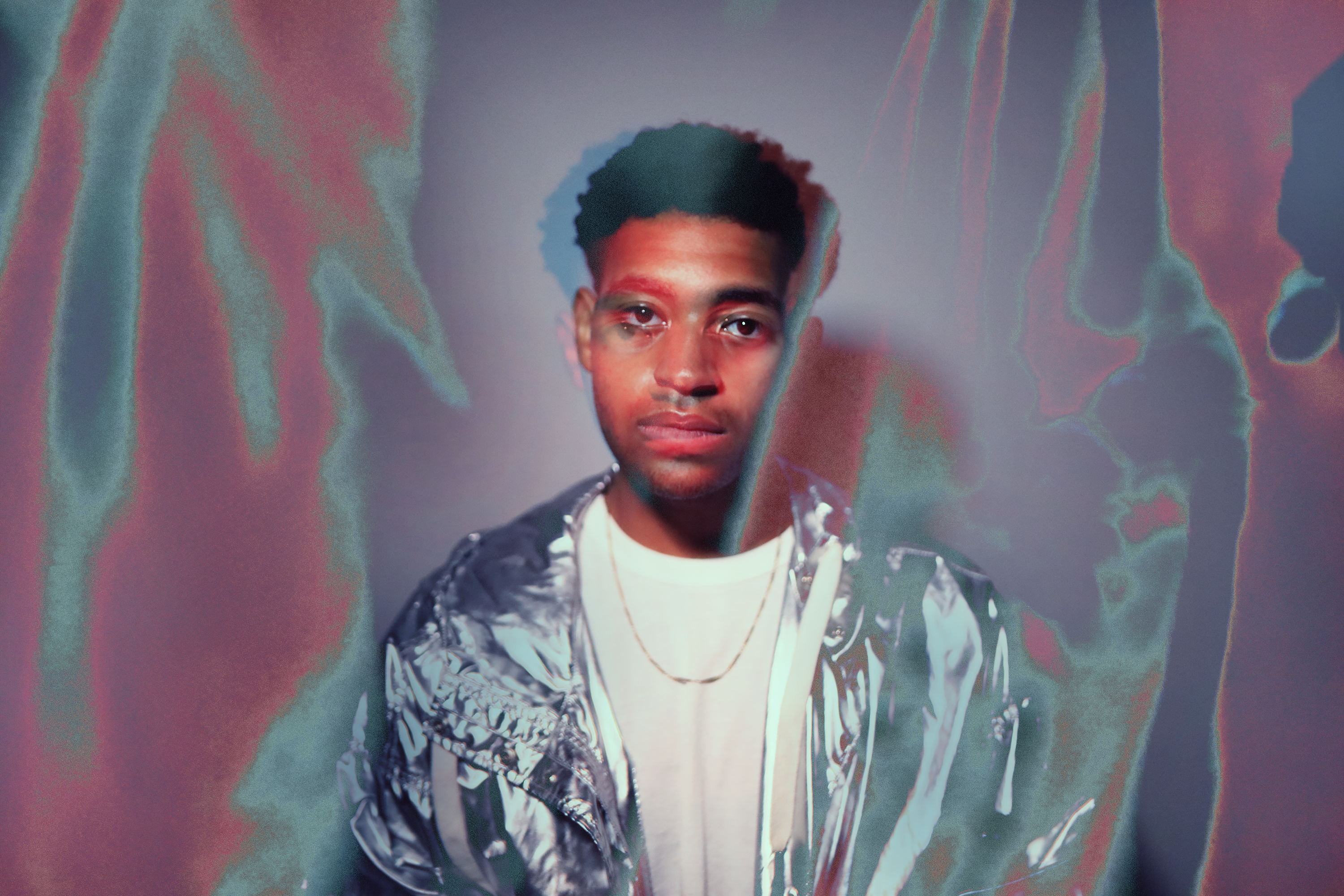 In the case of Unusual Demont, "unusual" is an appropriate word to lead with. The 21-year-old Wisconsin artist is a self-described weirdo who's interested in a spectrum of sounds ranging from K-pop to slowed and reverbed Frank Ocean songs. Thanks to the internet, he grew up exploring it all, but he also had the foundation of influence from his grandfather who played drums with Curtis Mayfield.
Demont's debut track "Amber" has him off to a fast start—it's the kind of song of song that shares qualities with so much of what's happening in music right now: a little alternative R&B, a little indie pop, and a touch of old soul. It could easily be a left-field addition to almost any open-minded playlist, and it's racked up millions of plays over the last months. This week he followed it up with his second release, "Pine." 
"With 'Pine' I wanted to show a dichotomy between the lyrics and energy of the song again," he says. "Although the song itself is really bouncy and upbeat, it's actually about the moral dilemma of a homewrecker coming into a dying relationship. As I wrote it I imagined a roller rink in the late '90s or early 2000s lit up with green lights on a Friday night. I chose the name 'Pine' because green is the color of envy and that's the exact hue I visualized at the roller rink."
"As soon as I heard the beat for 'Pine,' the lyrics just started flowing out," he continues. 'Even though that's how I write most of my songs, 'Pine' still stood out to me as a single. It just had that groove I was looking for—shout out [co-writer] Little Terry! I wanted each of the singles that followed "Amber" to represent a different aspect of the music that defines me as an artist. "Pine" shows my more pop-oriented side, and I want the next single to show everyone the more experimental-leaning side of me."
Despite feeling like an outcast and having an eclectic mix of influences and reference points, Unusual Demont has managed to package it all up in a way that's accessible to so many different taste palettes. Besides, these days who can't relate to feeling like a weirdo in one way or another?—Jacob Moore
454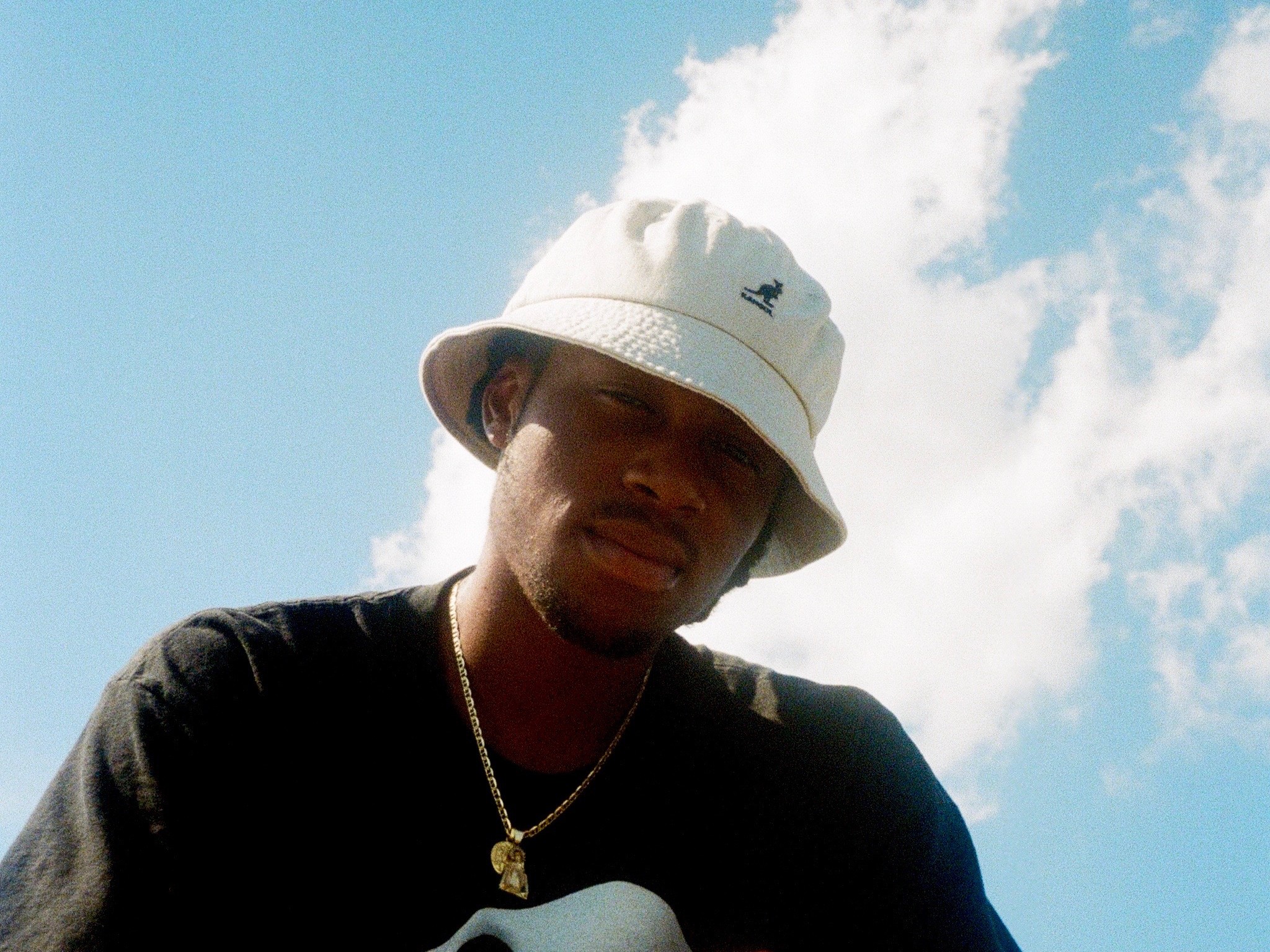 You might recognize 454 from his appearances in TransWorld Magazine as Willie Wilson, teenage skating whiz from Orlando. Three years ago, Wilson followed his love for '90s New York hip-hop all the way to the city, where he now lives. In 2020, the Florida-born 454 pivoted to music. He dropped the lively "LATE NIGHT," followed quickly by "FACETIME" and "ANDRETTI," which are all tied together by pitched-up vocals and psychedelic production. 
With a Brent Faiyaz sample here and a triplet flow there, 454's music is grounded in rap, R&B, and electronic music (some have compared his frenetic vocals to 100 gecs). Based off his first few releases, it's difficult to pin 454 to any specific genre—not that he wants to be placed in a box, anyways. "I want to spread my production out to different worlds and not have a box to be placed in," he tells us. "I just wanna put out a lot of sounds and show my down South state of mind."
As for what this year holds in store for 454: "In 2021 I hope to be able to go deeper and become a better artist." His debut project 4 REAL is due March 16 via Honeymoon, and if it carries the same buoyant charm as its singles, 2021 is bound to be a huge year for 454.—Madeline Quach
Ivy Sole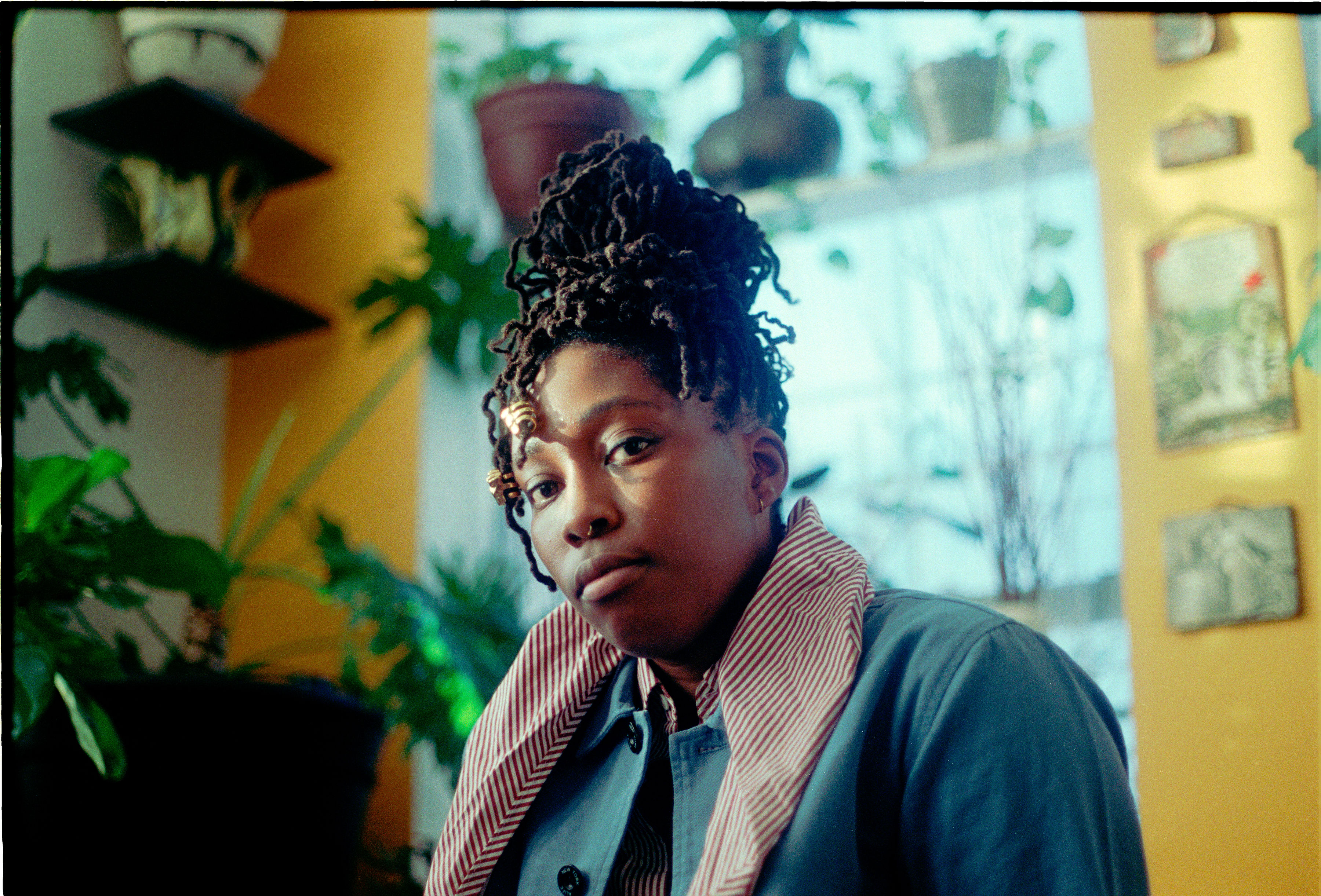 Charlotte-born, Philadelphia-based rapper, singer, producer, and engineer Ivy Sole has built a solid foundation with albums in 2016 and 2018, but it was 2020's Southpaw EP that grabbed our attention. The versatile artist made a concise five-track project that weaves together sounds and moods but remains cohesive throughout. Standout "Southpaw" kicks the project off with high-energy rapping over booming production, mixing confident boasts with pointed commentary about social injustice. Throughout the rest of the EP, Ivy Sole slides between topics like love, identity, Black power, and community with ease, rapping and singing over richly textured beats. As Ivy puts it herself, "Southpaw sounds like a riot and the rest of the project feels like resolve."
"My explicit intention with this project is for us to remember that our current reality is a culmination of decades and centuries worth of wrongdoing, bigotry and injustice," Ivy Sole adds. "I want folks to know that there are people in their communities who need them to fight for liberation––to pour radical energy, time, labor and love into the liberation of Black, disabled, trans, nonbinary, poor people. It's time to choose a side and put our hands and hearts to work."
Inspired by artists ranging from A Tribe Called Quest and Blu & Exile to Unknown Mortal Orchestra, Hiatus Kaiyote, and Moses Sumney, Ivy Sole's music and the message behind it is essential in 2021 and beyond.—Alex Gardner
Hearts < 3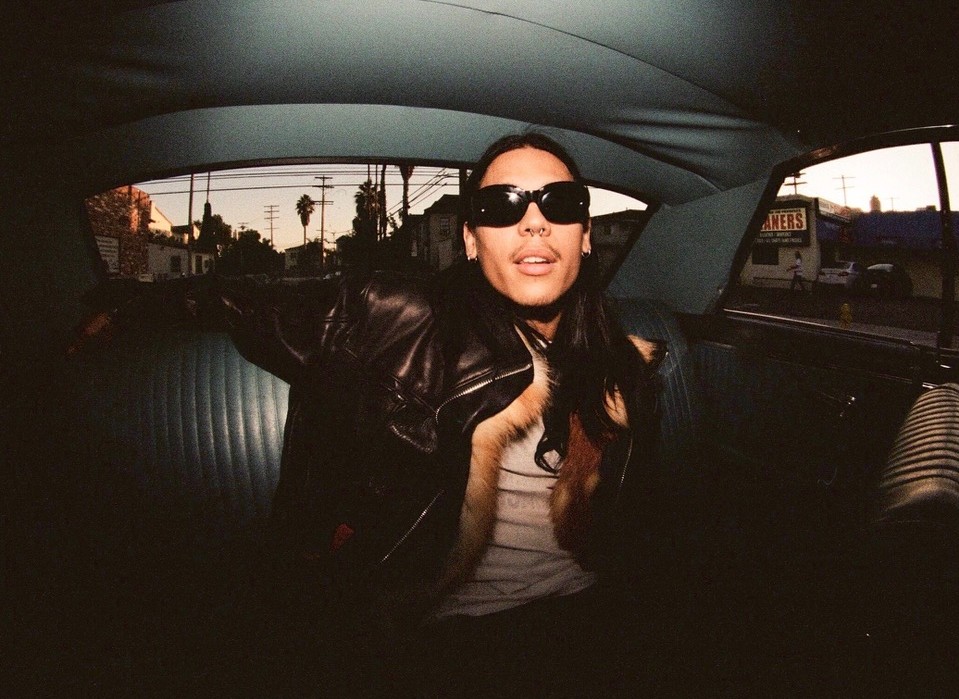 A lot of new artists just focus on the vibe, and that works fine for plenty of hit songs and casual music fans, but it's not enough for the kind of connection that Hearts < 3 is looking for. Listen to any of the 22-year-old SoCal native's songs and you feel like you're getting an unfiltered look into the inner workings of his head.
Poured out through filters of alternative chaos, new school hip-hop melodies, a little emo, and so many other styles concocted in a totally unique way with varying degrees of intensity, the thing that every Hearts < 3 song has is a sense of extremely personal emotion. Speaking on his goals and plans for 2021, he shares his intentions: "Continue to create something genuine and something new. No longer allow yourself to be brain-washed or influenced by those who resemble the business of fast fashion. Use your unique voice and never let that be taken. Love is hard, hate is easy."
Hearts < 3 supported The Neighbourhood's Jesse Rutherford during his 2019 solo tour, has been running an accessory brand called Emotional Support Bear Club, and over the past year he's been in the studio working on a full-length album. In January he kicked off the roll-out leading up to the project with two new songs, and "The Internet" is the track that we've had in rotation all month. This summer he'll be dropping the album called HAVING THE TIME OF MY LIFE.—Jacob Moore
Hatesonny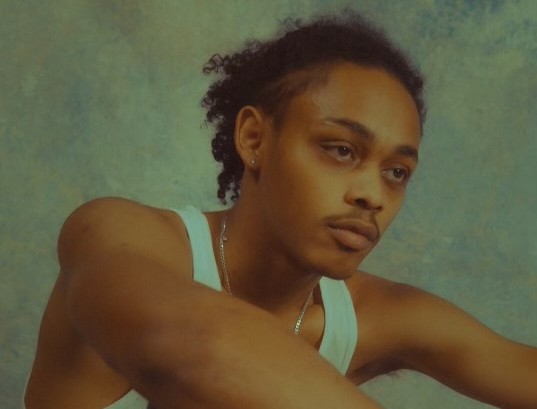 Hatesonny has been making noise in Chicago for a minute now, but if you're just catching on now, you're in for some surprises. I can attest to this from personal experience. The 20-year-old's new single ".Shollam" was the one that got me hooked, and after playing that one 10 times in a row I figured I had an idea of what to expect from further listening: low-key delivery, outsized charisma, headphone-rattling bass.
And that would have been enough to win me over. The song was already a favorite by the time I dug into his previous work, but what I found on his 2020 project GOLDEN CHILD has me even more interested. Hatesonny jumps from bright funk productions to jet-black aggression, morphing his own flows depending on the mood and the subject.
"As an artist I want to capture all emotions, experiences, and influences that I'm impacted by and craft them into different types of music," he tells us. "I never like to stay too comfortable in one style or sound because I want to be able to grow and create within every realm of music I'm inspired by. I'm currently working on a project that's centered in how I'm currently feeling, and I already know the next project after this one is going to be something completely different because I know I'll probably feel differently when I embark on it."
With the constant influx of drama, tragedy, and some rare moments of hope, we're all going through wild mood swings right now. Artists like Hatesonny have the unique advantage of being able to provide a soundtrack for it all.—Jacob Moore