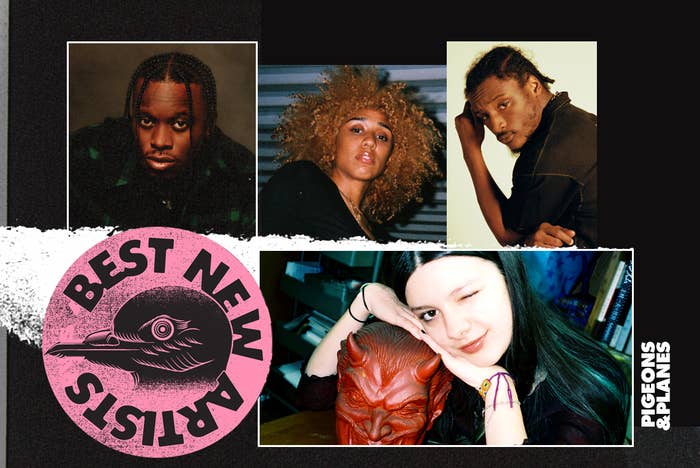 reggie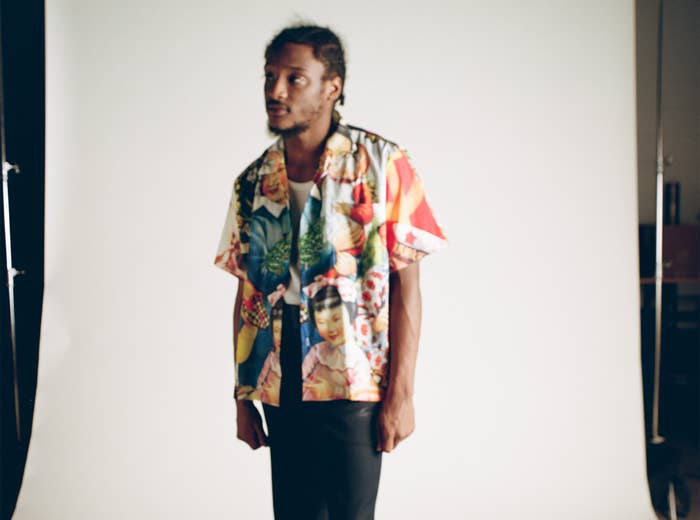 Toward the end of August, Smino Tweeted a link to an artist named reggie and a song we've never heard before called "Southside Fade." He included the simple co-sign: "dis one a my favorite artist been waitin on dis day."
Over the years, we've learned to trust Smino. He's one of the most consistent artists out, and he's got great taste. So we listened, and sure enough "Southside Fade" became a new favorite of ours too. We later found out the Smino connection came through a chance encounter at the studio. reggie's manager Toby Oniyitan explains, "reggie and Smino met randomly in a session reggie was sitting in on. reggie played him some of the music he has been working on and Smino became an instant fan." 
At under two minutes long, "Southside Fade" is a tease, but it makes reggie's potential clear. It's a combination of old soul vibes mixed with non-traditional structure, all filtered through a distinctively Southern tone that conjures up energy reminiscent of D'Angelo meets Goodie Mob.
"I'm not gon' lie, it kinda throws me off how much people love 'Southside Fade' 'cause I made it years ago right before I moved to LA and started a new chapter," reggie tells us. "I make so much music and was hesitant to even drop it at first, but overall I knew it was important to get that specific song out first to properly introduce myself and I'm just thankful that everybody likes it."
reggie was born and rasised in Houston, Texas and his first inspiration to write music came from growing up in the church. His family embraced the music, but not other aspects of reggie's life. He was kicked out of his home and "forced to live 1,000 different lives in order to survive, which ultimately distracted him from his music." He did some soul-searching and eventually made the decision to move to LA with his close friends/producers to get back on track, and he's currently working on his debut project.
Sally Boy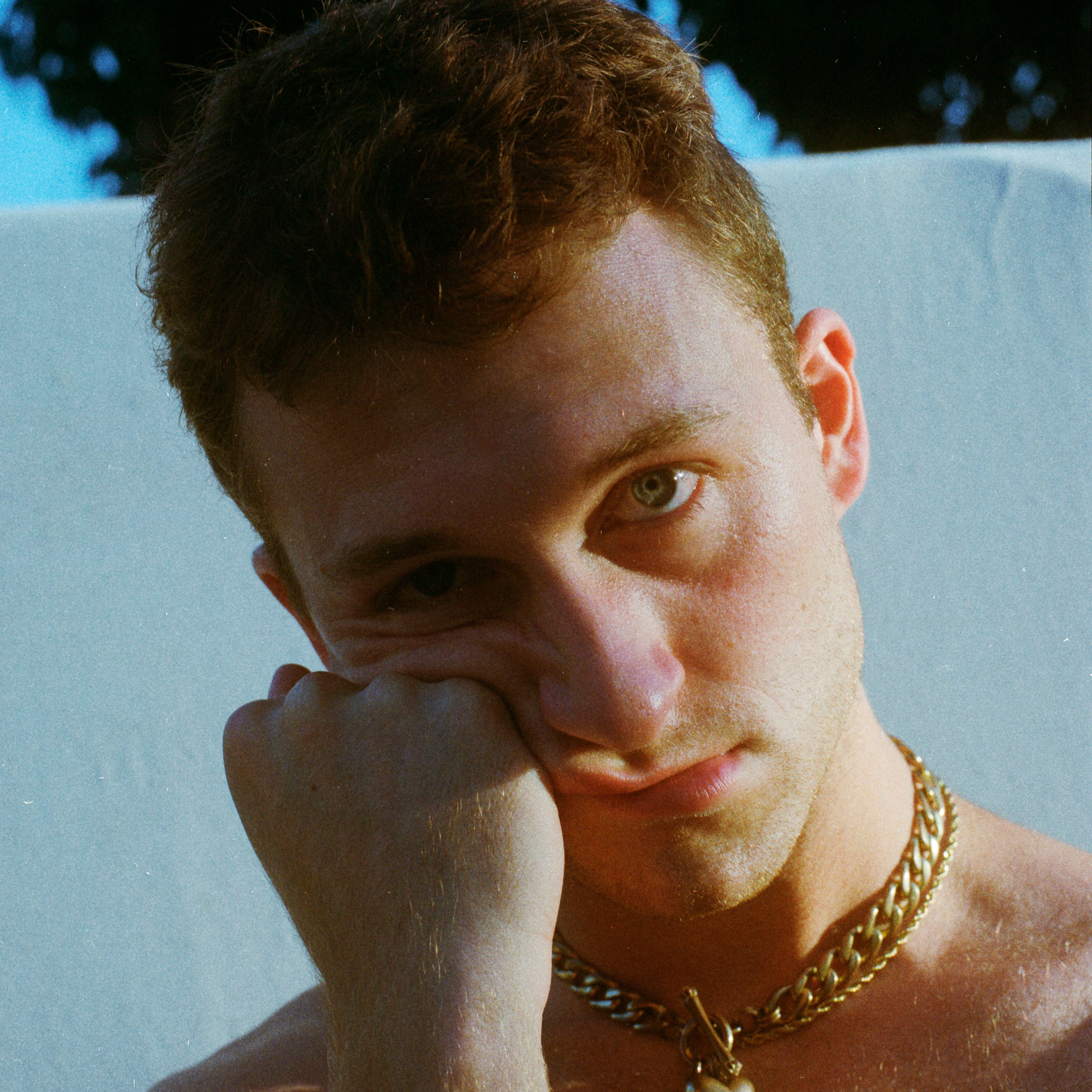 Sally Boy (Erez Potok-Holmes) is just getting started, but his upcoming debut project is a cohesive, sun-dappled slice of modern pop music. "The EREZ EP is my first project—which means it's rough around the edges, but I think that's what gives it it's charm," Sally Boy tells us. "These songs draw on years of life experience that I don't think I had fully dealt with just yet. I guess I have a lot of thanks to give to the versions of me that got us to where we are now."
Growing up in Philadelphia Erez played basement shows in indie rock bands, but since moving to LA he's been focusing on the Sally Boy project, and the resulting songs feel rooted in classic songwriting but with contemporary production choices. "If there's one thing I want people to take away from this project it would be a little sonic pat on the back," Sally Boy adds. "Some reassurance that it's ok that they're always growing. If you look back and feel some sort of disdain for the demo version of you, that's indicative of growth. You're always becoming a better you. Treat yourself like it. I'm still figuring out how to do that myself, but I do think it's true."
Sally Boy has three singles out now, with the full EREZ EP set to come out before the end of the year.
Pretty Sick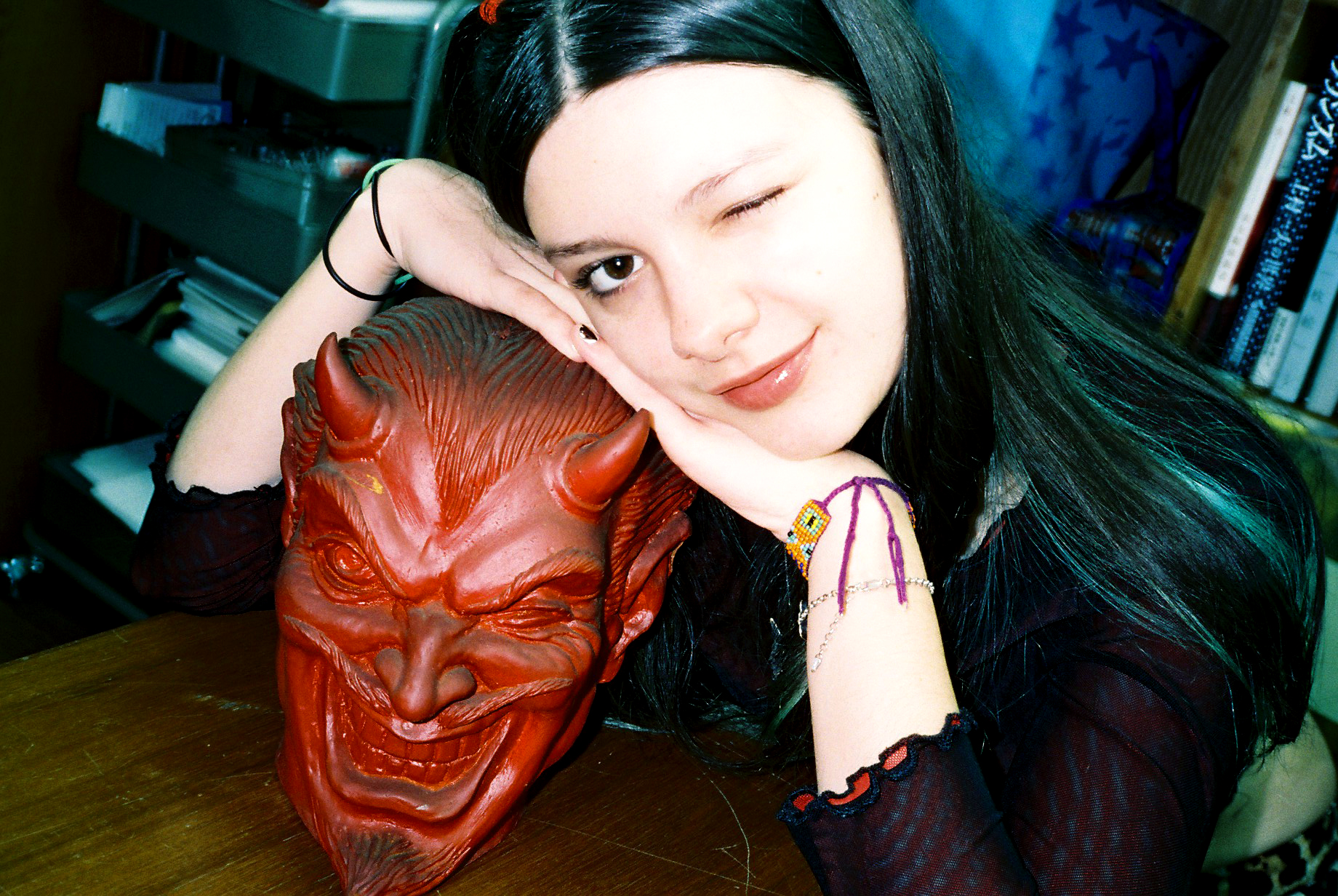 Sabrina Fuentes formed her band Pretty Sick when she was 13 years old. Now, seven years and multiple iterations later, the native New Yorker is preparing to release an EP with Dirty Hit, the label that's home to P&P favorites like The 1975, beabadoobee, and Leo Bhanji. Fuentes and her bandmates make high-impact rock songs with a youthful and unpredictable edge, careening from grunge-y snarls to softer, slower ballads.
"New York raised me and affects me like anyone's home would, except that I may love home more than most people," Fuentes tells us. "One could say I'm obsessed. In the past few years I've framed most of the stories I tell in songwriting through the lens of New York." She adds that she's just finished recording two EPs with her current bandmates, drummer Austin Williamson of Onyx Collective, guitarist Wade Oates, formerly of The Virgins, and bassist Orazio Argentero.
"I met Wade while I was having a yearlong drought of music playing," Fuentes says. "I was really depressed after my first two bandmates Eva Kaufman and Ella Moore moved away. Wade was introduced to me by Richard Kern who is a photographer I was shooting with often at the time. We immediately hit it off and began playing and writing together. Then we played our first show together with just us two and a drum machine, opening for Onyx Collective on Halloween. Austin Williamson really loved our music and told us he wanted to play with us that night. The three of us played for a year or two before I moved to London part time for school, where I met Orazio Argentero, our bassist."
Look out for lots more music from Pretty Sick coming soon.
Blxst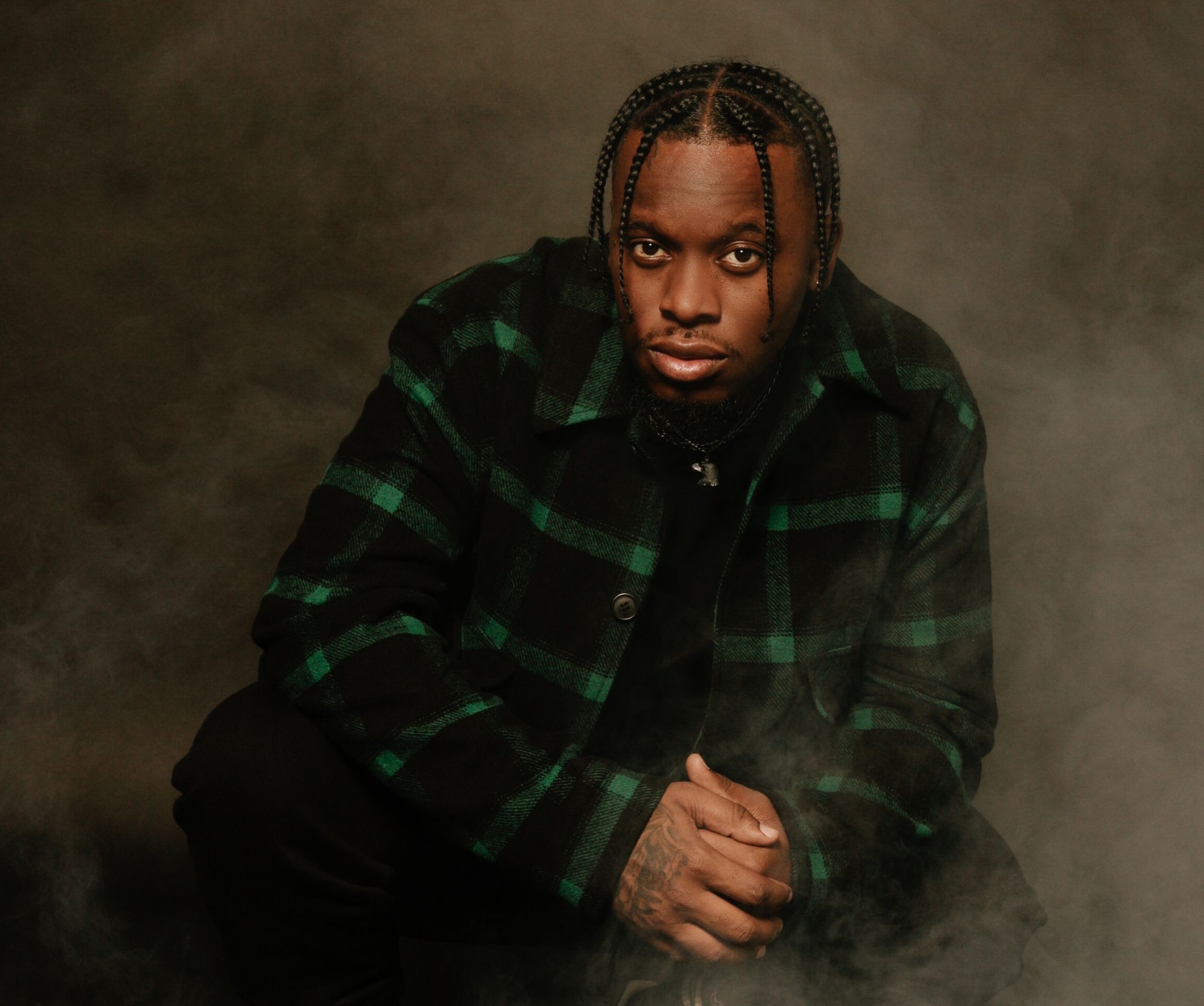 Blxst is a rapper, singer, songwriter, and producer, and his come-up was mostly in the production realm with collaborations including Kendrick Lamar, YG, Mozzy, G Perico, and more. Now he's on his solo artist mission, and his No Love Lost EP is an incredible first step.
We see a lot of artists-turned-producers, rappers-turned-singers, producers-turned-rappers, but Blxst is truly a multi-dimensional artist who has a firm grasp on all facets of his solo work (he even has his hands on video edits and cover art). The result on his debut EP is a project that embraces some rawness—no flashy, over-the-top flexes—but still sounds executed at the highest level with an extremely personal touch and all pieces working in harmony.
"So far the response from No Love Lost has definitely exceeded my expectations," says Blxst. "I'm nothing less than grateful and motivated, I feel like I'm bringing a refreshing energy to music right now and I want to uphold that vibe."
Fousheé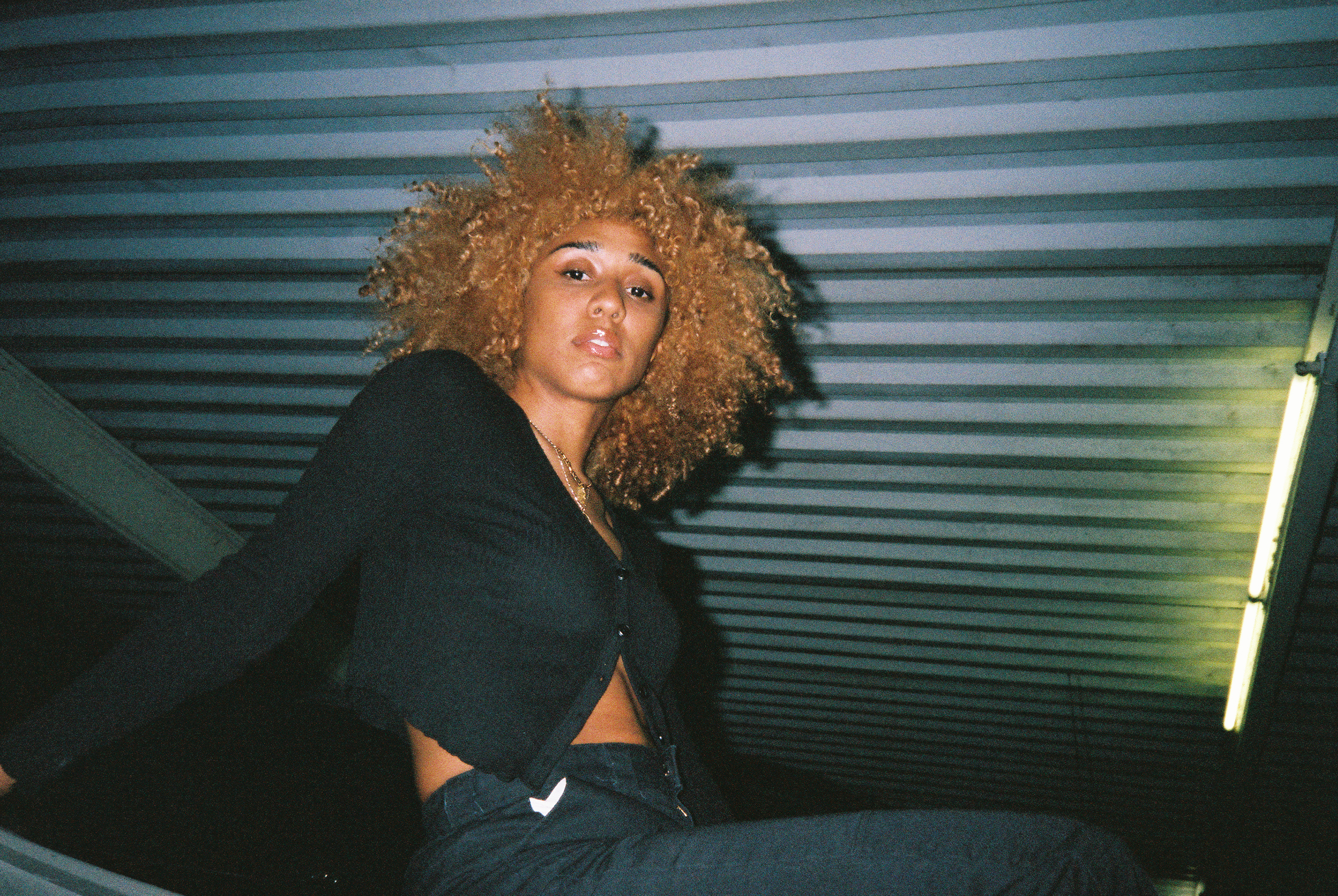 In an era where TikTok virality can break an emerging artist, Fousheé's journey has been less than typical. After Brooklyn drill rapper Sleepy Hallow sampled her voice in his hit track "Deep End Freestyle," her soulful vocals circulated anonymously across the platform. It would take months for Fousheé to finally receive her credit. "It wasn't until I realized there was a world of people out there trying to find me and couldn't that I got anxious," she reflects, "it felt like one of those dreams where you're screaming but no sound comes out." The singer and multi-instrumentalist later came forward in a TikTok video, now amassing over 6 million views, appealing for recognition before fulfilling fan responses for an extended version of "Deep End."
While the song's TikTok success has led to an influx of new listeners, Fousheé has been creating for as long as she can remember. Being brought up around music, by age 6 she'd written her first song and the following years were spent performing with different girl groups. "Overall, I want to be the voice of honesty that isn't afraid to talk about what other people are hesitant to," she explains, considering what newer fans will take from her music. "I want to reflect the times down to that specific moment."
A melodic, genre-crossing endeavor, "Deep End" is embedded with messages of empowerment. There were two versions: "When I started a full version of "Deep End," George Floyd was just murdered, Minnesota was up in flames and honestly so was I," Fousheé tells us. Initially defeated, the New Jersey native realized how important it was for her listeners to be uplifted, keen to inspire other Black women who had also fought for their flowers. "I thought about the situation with "Deep End" and imagined the countless other Black women who have had a similar experience in the industry. I rewrote it with them in mind."
Fousheé's hushed bars, witty approach, and poetic storytelling prove that despite her viral recognition with "Deep End," she has so much more to offer. With an album on the way, Fousheé's ambition is boundless: "I want to make a significant contribution to music and change people's perspectives about what can be done," she says. "I'm not putting any creative limitations on myself."
Watch the official "Deep End" video here and check out the acoustic version below
Oklou
Oklou is an upper and a downer. Elated? Hold on tight. Depressed? Hold on tighter. She packs towering euphoria and microscopic self-reflection into synth pop that'll intensify whatever you were feeling before you jumped in. Galore, her debut mixtape, offers real-time therapy to the ever-evolving. (All of us, hopefully.)
We often frame music as if it's a catch-up or check-in—news updates devoured by fans to understand what an artist's life has been like since the last promo run, whether the drought lasted four years or 24 hours. Less discussed is the reality that the person behind the work tends to exit a project fundamentally different than they were when they started. Freestyling and free association require the same unfurling of calcified baggage, after all. To that end, when you listen to Oklou, you're hearing someone figuring it out as she writes her way through eureka insights. "Neither of us are ever gonna say it, but we need this smoke to breathe," she admits on "unearth me."
All it takes is one neuron tapping the wrong (or right) neighbor on the shoulder to form associations that upend everything. And then old wounds wrap a mask of projections around new faces. Or a stray lyric brings elusive peace. Or a benevolent whisper assures you that a painful failure is anything but. This understanding is baked into everything Oklou creates. On "Galore," the French artist realizes, "If I knew at the time, I wouldn't change your life," to close a track that starts with, "I pull the phone so close to my chest, just to feel closer to you." On "Forever," she apologizes if she "stirred up your somber past." (In the "Forever" video, she's literally shedding skin, surrounded by a group of cordial critters who reappear on the Galore project.)
Sometimes it takes a long odyssey through the headfog to emerge, finally, with some cloudless thoughts. Let Oklou guide you there. Her debut mixtape Galore is out now. Listen here.
Melvoni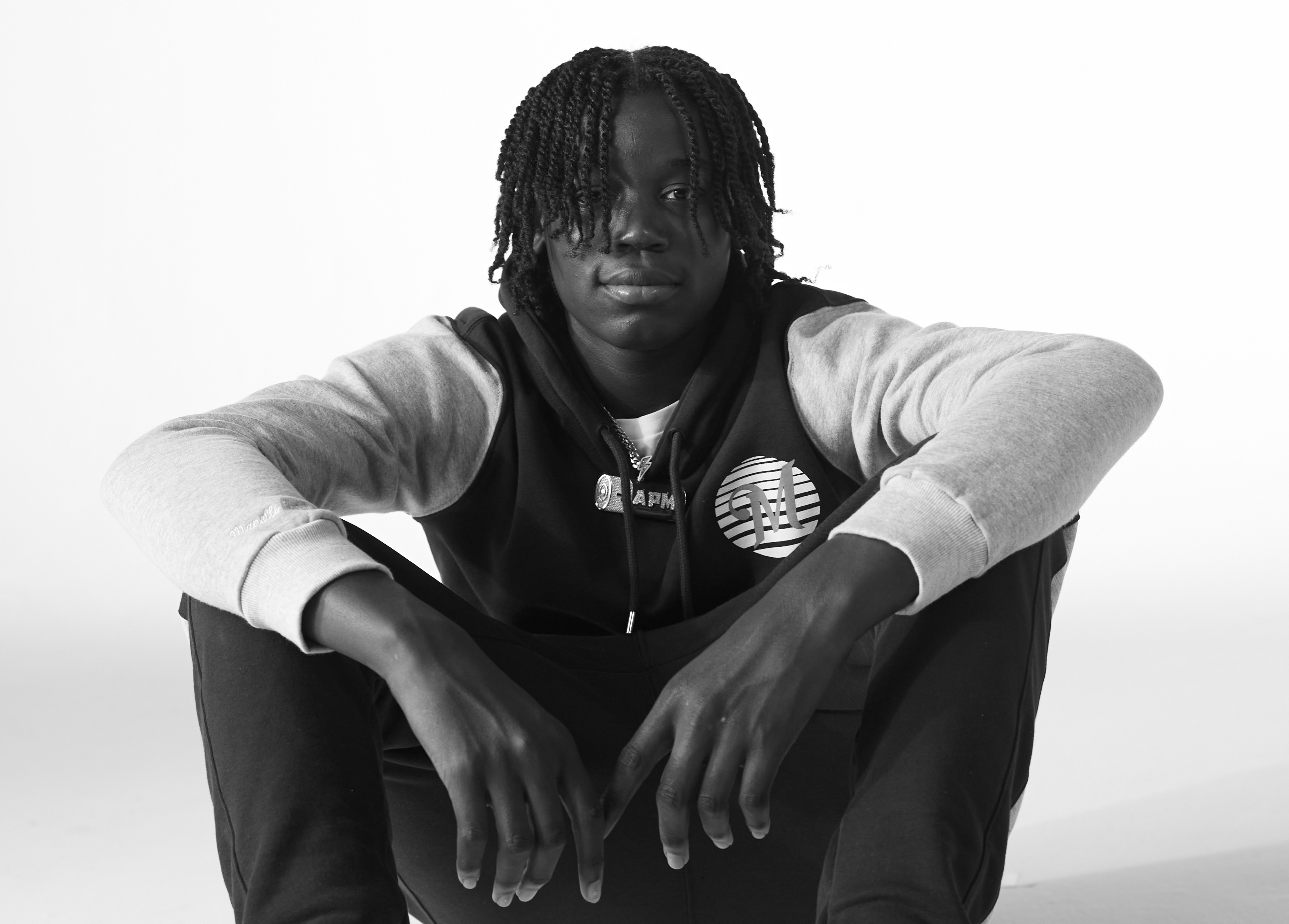 There's no shortage of talent in Brooklyn, but 17-year-old Melvoni continues to push the current trends and sounds into new territory. In some ways, Melvoni represents the new wave of rap dominating certain corners of hip-hop today. He's got the easy melodies, heartfelt lyricism, and stories of pain, struggle, and ultimately success. 
But what sets Melvoni apart is his consistency and the second level he's able to reach in songs. What starts as a reflective, catchy song over gorgeous piano or acoustic guitar often erupts into Melvoni rapping or singing right at the breaking point of his own voice. If you couldn't feel his pain through the lyrics and melodies alone, he makes it impossible to ignore with his potent delivery. 2019's "No Man's Land" proved his hit-making potential, and Melvoni's string of singles in 2020 suggest that his future is bright.
Ethan P. Flynn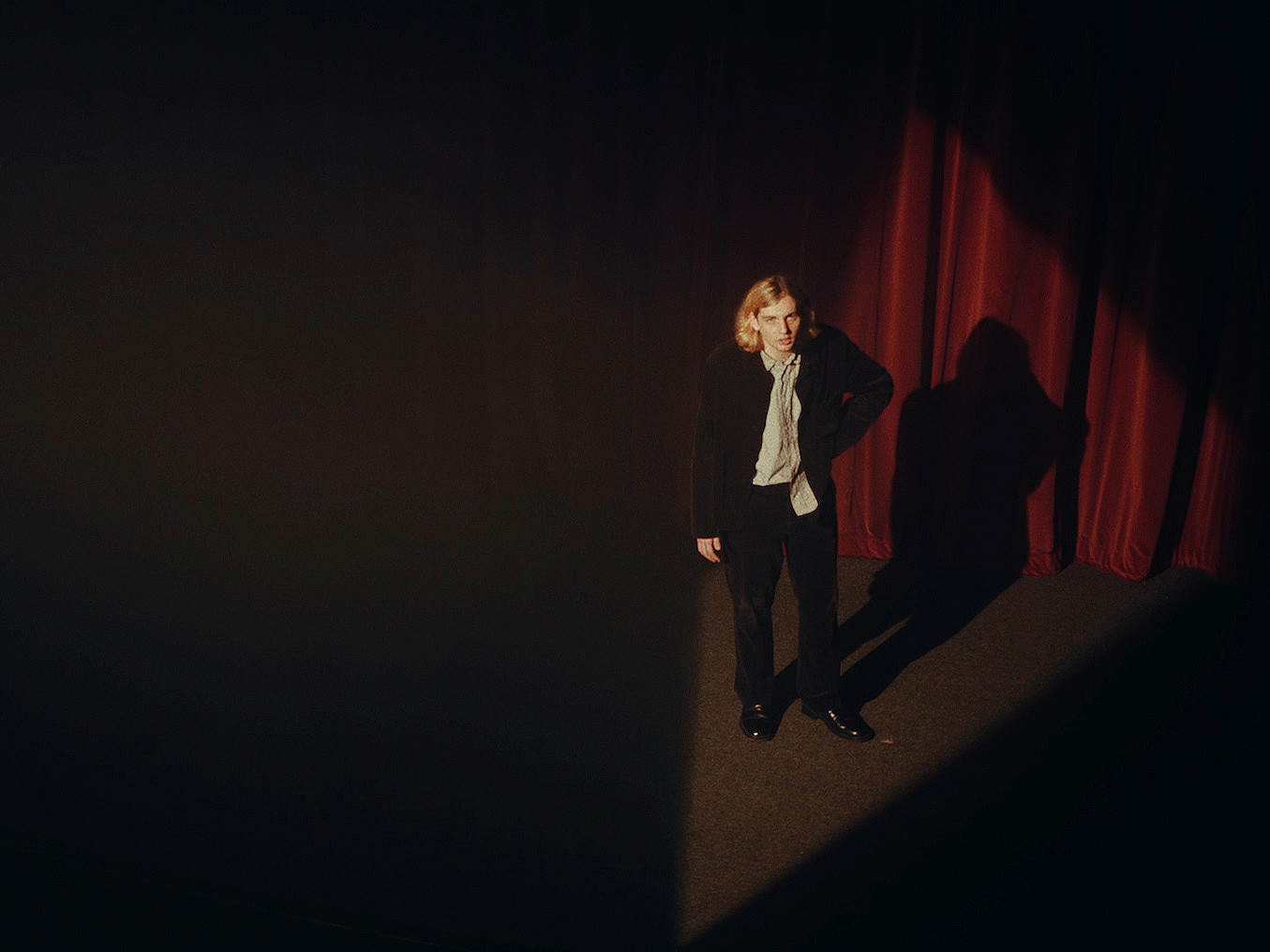 Ethan P. Flynn is a London-based singer, songwriter, and producer whose debut project, which came out in September, is called B-Sides & Rarities: Volume 1. As this name might suggest, there are touches of humor throughout the music and visuals, unexpected left turns and surprising combinations of sounds, but this young artist's songs are no joke.
Explaining the concept and creation of the project, Flynn tells us, "I guess it's just that making each of these songs was a formative experience that informed how I make my music now, so I felt like it would be good for the context of my future releases to have these tracks out. Most of these songs had some kind of online presence at some point around 2016/17 hence the b-sides/rarities aspect. I'll probably do more b-sides releases in this format again due to the amount of music I make. Kind of like collections of tracks that don't have to be albums but deserve to be heard for whatever reason."
Citing inspirations as diverse as Madlib, Tom Waits, Danny Brown, and Julia Holter, Ethan P. Flynn's album might leave your head spinning, but poignant phrases and moments of melodic gold dust appear throughout, especially on highlights like "Looking Out For You," "Everybody's Dying To Meet You," and "Are You Doing This To Hurt Me." Embedded in London's boundary pushing creative underground, Flynn has worked with FKA twigs, Vegyn, Slowthai, and many others, but it's his solo music that has our attention now.
Listen to B-Sides & Rarities: Volume 1 here, out now via Young Turks.
ericdoa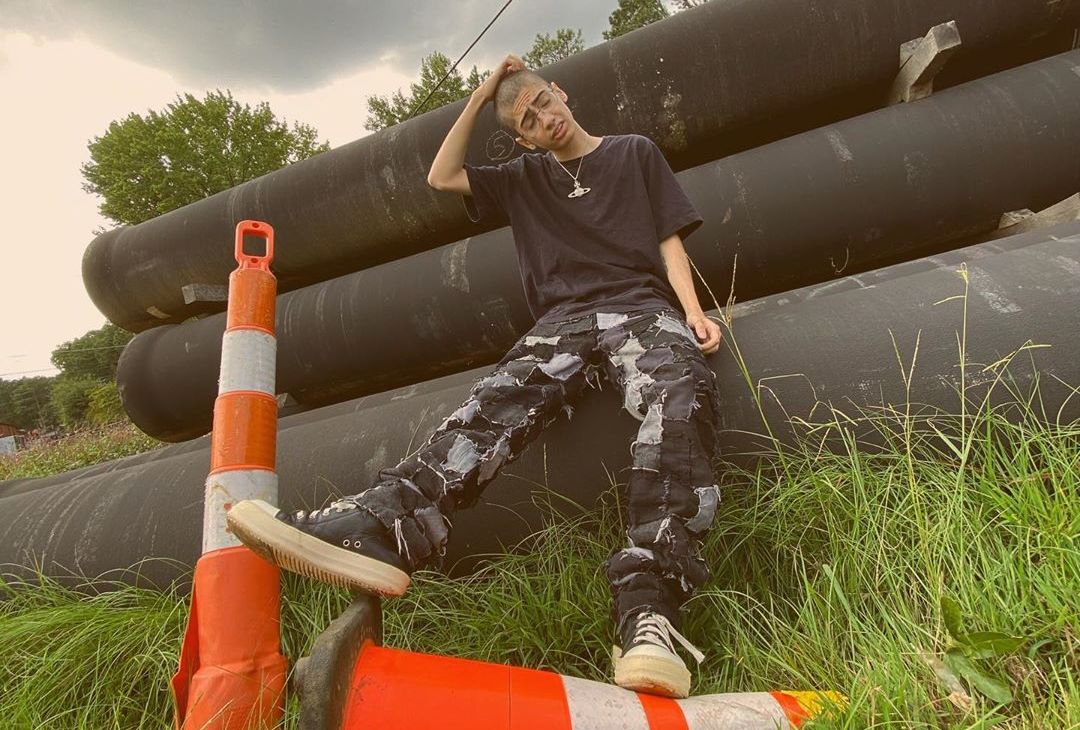 Channelling equal parts Fall Out Boy and Bladee, 18-year-old ericdoa is slowly building a name for himself among the new wave of young, no-budget SoundCloud gems. Distinctively of its time, while connected to the pop-punk of the late '00s, his songs such as "sheaskedwhatmylifeislike" are immediately captivating as a culture mish-mash both foreign and familiar. His playful approach to bass-boosted, in-my-feelings songwriting has already come far in such a short amount of time, and it won't be long until he's much more than SoundCloud curiosity. It's not hard to picture a crowd full of teens yelling back every word at him, even if concerts are on hold until whoever the fuck knows when.