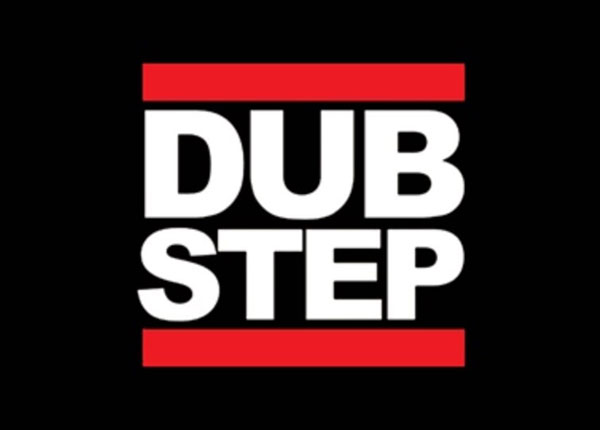 One of the bigger crazes/fads over the last five years has been the cross-pollenation of dubstep and rap. It's a lot more than Flux Pavilion samples on Watch The Throne, though. While most of the scene's focus has been on remixing rap tracks (or more often producing a new beat and dropping an acapella over it), there have been original songs that have come out with the producer either inviting a rapper spit bars to an existing riddim or working on an entirely new track. The problem is – most of them have been crap. We want to push those failures to the wayside and bring you some examples of when dubstep and rap get it right.
Click "next" or click the pictures to read/listen…
Breakage vs. Newham Generals
This track is actually an example of an existing beat getting new life breathed into it by some choice vocals. This track started out as "Together," which dropped on Shy FX's Digital Soundboy imprint in 2009. As Breakage told DOA, during the recording of Breakage's Foundation album, he and Shy were working on a list of artists to work with and the Newham Generals' name came up. Oddly enough, Shy hit the FWD club night and ran into Footsie from the Generals, who was praising a tune that was being dropped that night. You guessed it, he was speaking about "Together." The vocals got laid a few days later, and this one surpassed the A-side (which featured none other than Roots Manuva). The instrumental was already sick, and these two added some furious bars to it, taking it to the next level. Huge tune, and one of the reasons Foundation got the praise and acclaim it deserved.
12th Planet vs. Ras Kass
While these two have worked on a number of tracks together (including a Little Jinder remix for you vampire lovers), "West Coast Dub" was their first collaboration, and did exactly what it said on the tin. Not too long after leaving prison after an almost two-year stint, someone had the brilliant idea to have Ras Kass link up with up-and-coming dubstep producer 12th Planet (who was previously making drum & bass under the name Infiltrata) at Red Bull Studios, and the result was exactly what this scene needed at the time (circa 2009), although it wasn't as highly regarded. When you get an MC who can spit "I fuck words up and masturbate with the bass, then cum in the speaker's face/then call it a money shot" in the first verse? Over a dubstep track that was drenched in the West Coast synths? Throw this one in the time capsule then revisit in a few years – you might understand it better then.
Rusko vs. Cypress Hill
In the past, both of these camps have experience working with artists outside of their respective sounds: Cypress Hill's worked with the mighty Roni Size on the Blade II soundtrack, while Rusko had none other than Gucci Mane on a track on his OMG album. News of a Cypress Hill & Rusko EP dropping earlier this year sent the fans of EDM and rap into a tizzy, and while the majority of the project was standard affair, the obvious highlight was "Shots Go Off," which married the gat-holding aesthetic that Cypress has had since their first album with a bevy of guns cocking and bullets firing, provided by Rusko. Sounds like the perfect track to play while blasting your foes away in your favorite FPS – at least when you're winning, that is.
Stagga vs. Curly Castro, Che Grand, Elucid & Zilla Rocca
This one flew right out of leftfield and has possibly defined how a US posse cut on a UK riddim should sound. More Grime-y in nature, the original tune ("Genik Riddim") featured a couple of UK rhymers and dropped on the American bass label Slit Jockey out of Philly. It made sense that a couple of Philly MCs spearheaded the "U.S. Re-Spit" of the "Genik Riddim," with Curly Castro & Zilla Rocca (who have both done tracks with one of the Slit Jockey heads, Starkey) calling on two spitters from the Lessondary crew, Che Grand and Elucid, who are also unafraid to dismantle a bass-heavy track to pieces. All four have some hidden jewels in their verses, although one immediate stand-out is the "don't tell me how to rap, I won't tell you how to salt them fries" line from Che.
Noisia vs. Foreign Beggars
Evil. No one brings the heavy, intergalactic bass quite like Noisia to the drum & bass scene, but even when this was doing the rounds on the dubplate circuit, heads were surprised at how well Noisia's dubstep sound was coming along. The Foreign Beggars crew are no slouches when it comes to ripping over any kind of EDM they get their hands on, and "No Holes Barred" was only built for sinister bars. With the DJ cuts throughout, this might be the most "hip-hop" track on this list.
Stinkahbell & Psy:am vs. OG'z
What probably makes this one so ill isn't the fact that it's cheekily called "Hot Poo" when the sample in the track says "hot shit." Nor is it the fact that it features a ridiculously amazing bassline being served by none other than P Money, a guy who is at home with raucous tracks like this. It's the fact that the intro to the track, which has Little Dee, Blacks and P speaking to each other on the phone trying to find a sick beat for some footage they've shot. They're on a three-way call, and P plays them the "Hot Poo" instrumental, and they're all just loving how massive the riddim is. Surely heads who are into music have had similar convos via phone with their friends. Just a nice touch to such a scorcher.
Joker vs. Freddie Gibbs
Joker's Purple WOW sound already has it's roots firmly planted in G-Funk and other hip-hop sounds, creating it's own lane within the dubstep/grime scene. Oddly enough, he's not had too many collaborations with American MCs, so it was surprising when a re-release of his "The Vision (Let Me Breathe)" single with Jessie Ware came out with a 16 from Freddie Gibbs. It's almost as if Gibbs plays the male role that Jessie's singing about, breaking down the story of their relationship from his side. All over an infectious, understated riddim. Genius.
Rusko vs. Chali 2na
Yeah, another Rusko feature. This particular tracks makes the list for an entirely different reason, though. Instead of Rusko providing an instrumental perfect for the MC, Jurassic 5 member Chali 2na took an instrumental that was a year old ("Go Go Gadget") and mirrors the wobble bassline perfectly. Think of how much it took to find that particular flow and fit rhymes into it that made even a BIT of sense. Pure style.
Eddie K & Minus vs. Beezy & Shads
And now for something completely different. Straight off of Jakes' H.E.N.C.H. imprint is "Disfigured Love," which is not only one of the more melancholy productions from Eddie K (who's known for making more dancefloor heavy styles, within both dubstep and drum & bass), but it also features rhymes from UK artist Beezy that play heavy on that "hashtag" style that Big Sean says he fathered. The lyrics dwell in that depressed zone that many fall into when love isn't returned, either at the beginning of a relationship or a ways into it. Heavy groove, deep lyrics with a tinge of humor. And totally under the radar.
WTF?! vs. dead prez
When this one touched down, it made perfect sense. The original is already monumental, and a few bootlegs had previously made the rounds on the bass music underground. Word is WTF (aka Adam F & DJ Fresh from the Breakbeat Kaos camp), who had been dabbling in dubstep for the last few years separately, linked up to turn this hip-hop anthem into a dubstep anthem, and the result was so unanimously ill that when word got back to dead prez, they not only wanted to put an official stamp on it, they wanted to re-record the vocals for the updated version. They might've distorted the bassline, but the underlying message is still front, center and fresh.