Live From Vegas: Usher Is Still Doing It His Way
Complex attended Usher's My Way – Vegas Residency on Saturday, Oct. 15, and witnessed the R&B singer prove that he's at his best when he's stripped down.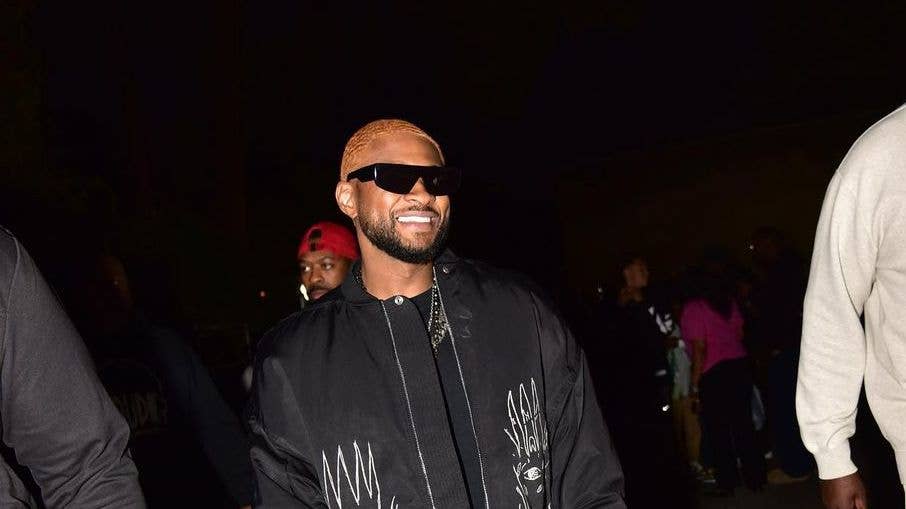 Instagram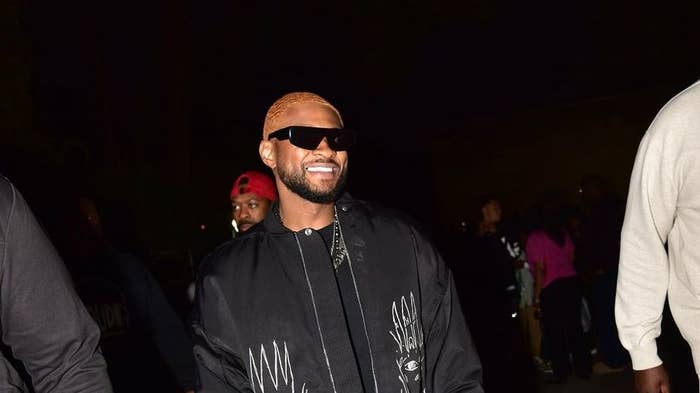 Usher is just a few weeks away from ending the first leg of My Way – The Vegas Residency, and he's going out on top. 
Thousands of people have traveled from all over the world to Las Vegas to watch the R&B singer perform at the Dolby Live theater at Park MGM. The trip may seem excessive to some but it's worth making for the man who made Confessions.
Vegas has been a hot spot for musical residencies that feature the most prominent artists in the world for decades. Since the 1940s, legends like Elvis Presley, Frank Sinatra, Celine Dion, Elton John, Britney Spears, and now, Usher Raymond have earned a spot on that list. 
The R&B singer kicked off his 44th birthday weekend with two back-to-back performances on Friday, Oct. 14, and Saturday, Oct. 15. "I'll be celebrating all week long," Usher told the crowd on Saturday, sporting a new copper hair color. The singer shared that he had a few drinks before hitting the stage, and according to videos shared on social media, he was out late the night before at The Nomad Library after-party with Chris Brown, who was also a surprise guest at Friday's show. Surprisingly, Usher was somehow still able to pull through to deliver a full, nonstop 90-minute set for his fans.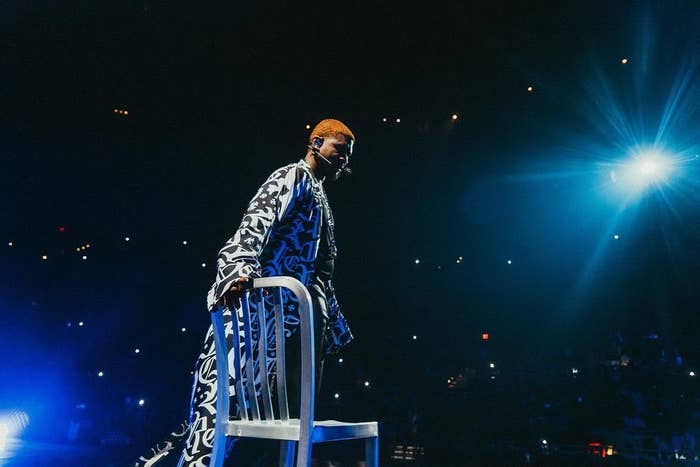 More than a birthday celebration, the weekend felt like a commemoration of Usher's career and the love fans have for him. The fans that filled the theater seemed to be millennials in their 30s, who witnessed the start of his journey more than 25 years ago.
For those who have been fans since 1997's My Way, Usher's music has likely served as a soundtrack for different eras and moments in their lives. After decades of success and being on top of the R&B game, his discography is filled with massive hits and fan favorites that include a wide range of love songs, club bangers, and dance tracks. 
Usher naturally kicked off the show with "My Way," and slid into "Caught Up," and "U Don't Have to Call," followed by some of his sexier songs like, "Love In This Club," "Lil Freak" and "Lovers and Friends." He then upped the ante by adding rollerblades to his already-impressive choreography to perform his newer and more upbeat songs, like "Don't Waste My Time," and his City Girls collab "Good Love." Clips on social media showed him gliding across the stage and, while that may seem challenging to others, he makes it look natural and effortless.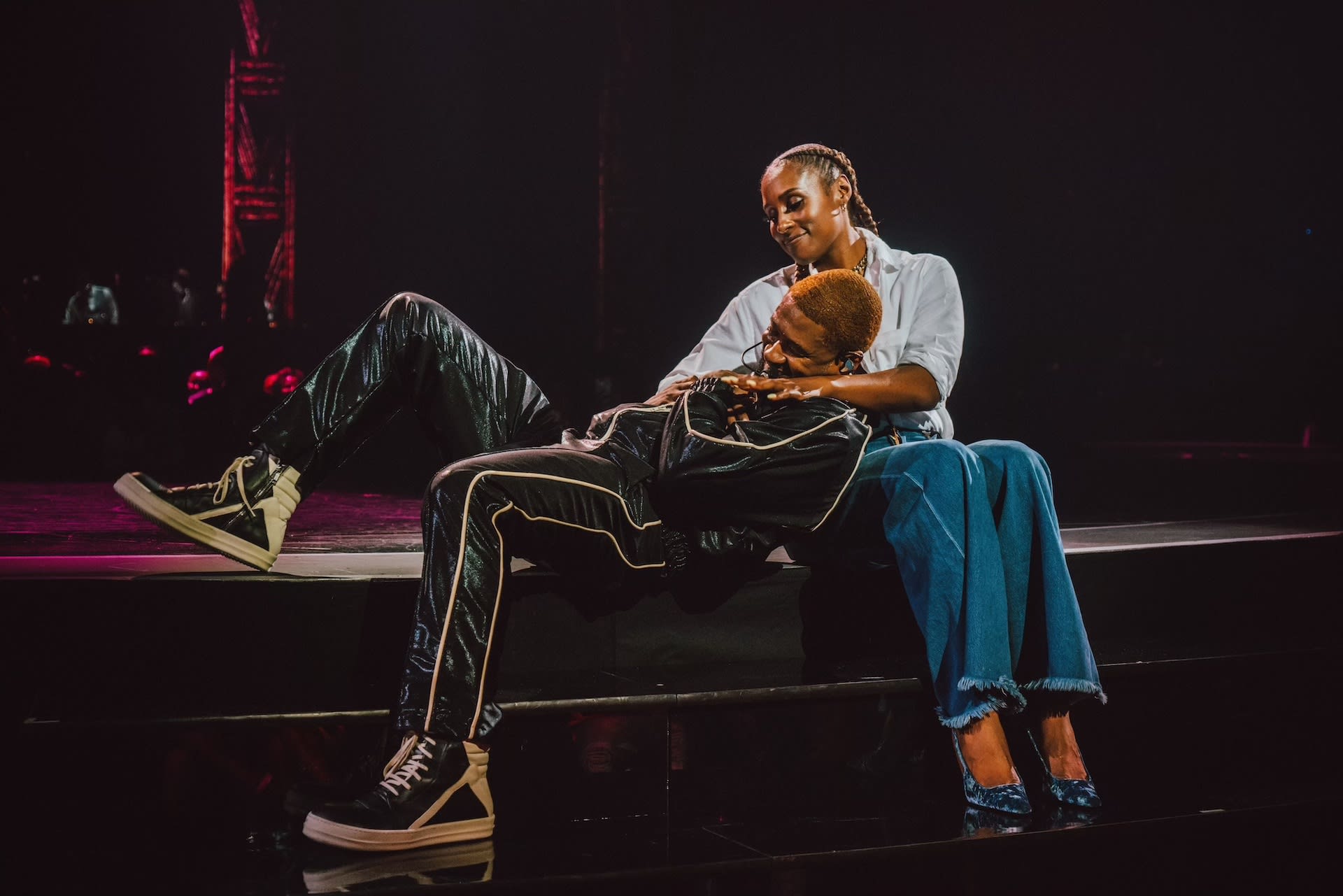 But after such a wholesome sequence, it was only a matter of time before the Dolby Theater was turned into a full-on gentleman's club. Usher performed his stripper club anthems like "I Don't Mind," "Good Kisser, and "Bad Girl," surrounded by some of the most acrobatic pole dancers I have ever seen. But truthfully, that wasn't even the most provocative moment of the show. Usher and his dancers turned up the heat a few times throughout, making sure the audience didn't forget we were in Sin City. 
Usher then went on to sing "Superstar," a deep cut from Confessions that has gained traction recently thanks to a singing challenge that started on TikTok. He spotted Issa Rae in the crowd earlier in the night and used that moment to dedicate the ballad to her—it was easily one of the most charming moments of the night. Rae grinned from ear to ear as Usher crooned about being her groupie in front of thousands of people. 
But that wasn't the only surprise appearance. Friday night's show might have gotten a Chris Brown performance and Anita Baker singing "Happy Birthday" to Usher, but Saturday's audience got quite a treat when Mint Condition's lead singer Stokley Williams came out to sing "Breakin' My Heart." True R&B fans went into an uproar and the woman beside me exclaimed, "This is my favorite song of all time!" 
Special guests have allowed Usher to celebrate a few of the legends in R&B this year, and this wasn't the first time he did so (Tevin Campbell came out in September, and sang "Can We Talk"). But the energy he shared with Stoakley (who sounded incredible, might I add) on Saturday night led Usher into his element, which is the slower, sultrier more intimate side of him.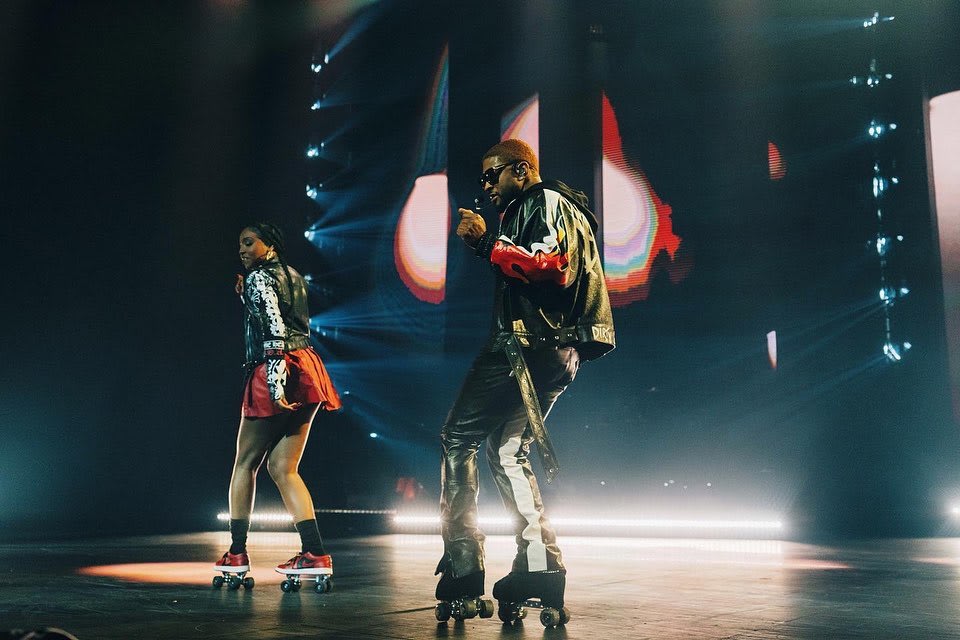 This show was a reminder that Usher is by far at his best stripped down. Halfway through the show, he came out in a black tank top, a durag, his iconic U chain, and no dancers around him—just himself and his iconic microphone stand. And that's when I knew he was about to get in his bag. He went on to deliver some of his most beloved ballads and sexiest songs that fans sang right back to him word for word.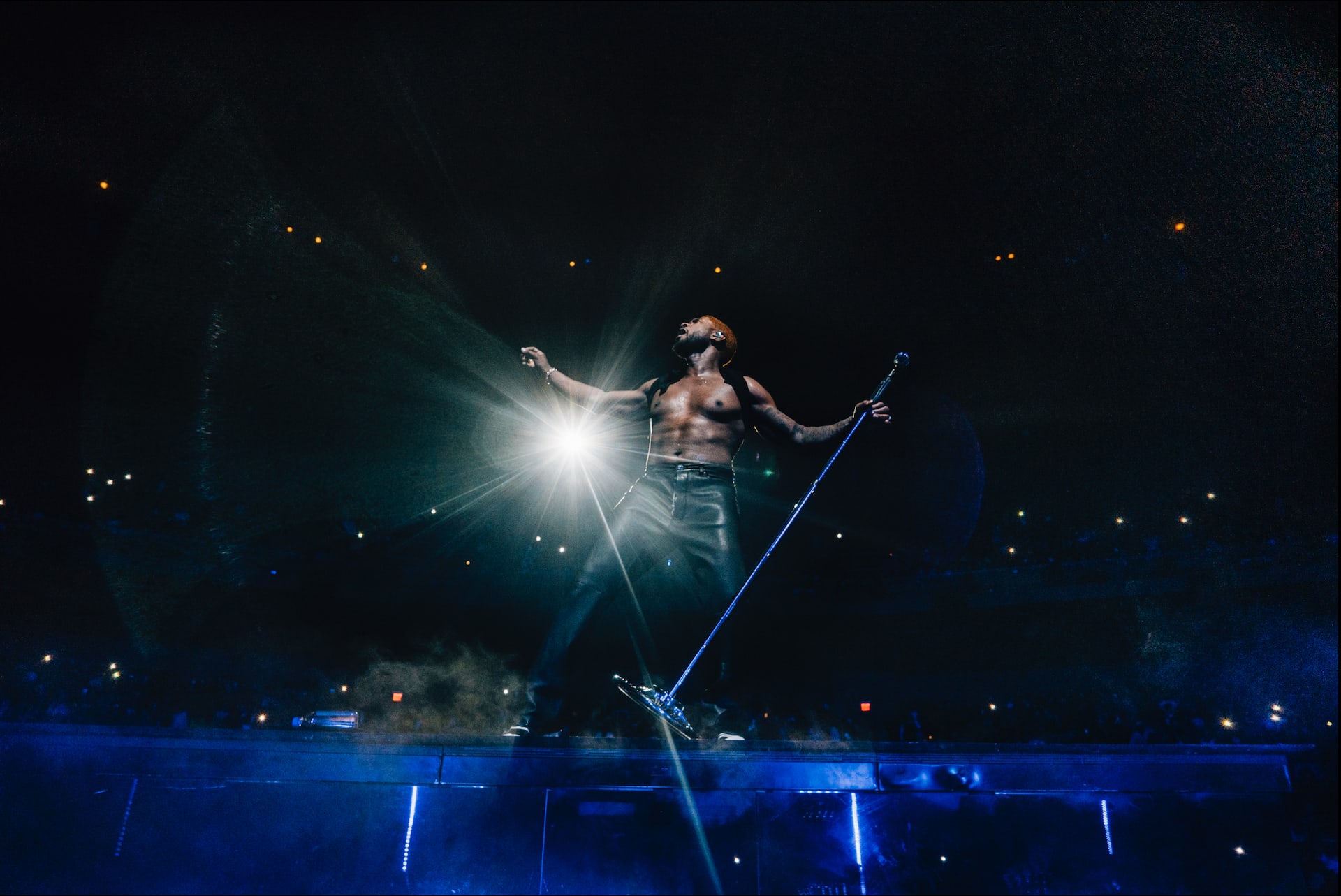 His rendition of "Nice and Slow," "Burn," "Confessions," "Confessions Pt. II," and others, were proof of something we all already know—Usher is still one of the greatest vocalists in the game (but he did heavily rely on the crowd's assistance on most of these tracks.) During this portion, he was lifted onto a platform to deliver "Climax." The song, produced by Diplo, is one of the most vocally challenging songs in Usher's career, and he knocked it out the park. The song provided the strongest, most emotional performance of the night. 
At the show's end, there were just a few songs I wish he'd performed from his catalog ("Hey Daddy" being one) while wishing others were completely left off the menu (like his collab with Ella Mai "Don't Waste My Time"). With so much to pull from though, it'd be nearly impossible for him to pick a setlist that would satisfy every concertgoer.
Usher has experimented with different genres throughout the years. He has deviated from R&B and delivered everything from dance to pop to electronic, while still staying true to his soulful roots. As much as he's also known for his party hits and his dancing, which wasn't as sharp during this show as it usually is, it's his singing prowess that makes him a legend. 
Don't get me wrong. I enjoy "Omg" Usher just as much as the next girl, but there is a reason why he always comes up in discussions surrounding the state of R&B. And, after witnessing a shirtless Usher belt out "U Got It Bad" and "Burn," 18 years after I last saw him (on the Truth Tour in 2004), I can confidently say that he is still the apex of the genre. 
This residency has been a sort of resurgence for him and a way to prove that two decades later, he's still got it as a performer and a pop culture icon. Confessions may be his most venerated album to date but he has since continued to provide and create hit after hit, memeable moments, and other albums that will also stand the test of time. 
All in all, the My Way residency confirms that Usher's reign is far from over.