Pusha-T reminds us that a good friend will always be honest … even if it hurts.
Hours after unleashing his "Hear Me Clearly" track with Nigo, King Push took to Instagram to share a quick anecdote about the record, and how it resulted in another Pharrell collaboration.
"[Pharrell] heard this song and told me, 'It's cool, but I don't want you to be a mixtape rapper for the rest of your life,'" Pusha wrote. "I was devastated."
Though Skateboard P was seemingly unimpressed by the song, it was apparently led the Grammy-winning producer to hop on Push's next full-length project.
"[Pharrell] then flew me to Miami and proceeded to produce the first half of the best album of the year," Pusha continued. "Moral of the story … always 'push' your friends to be greater, even when they're the greatest."
The "fun fact" was met with mixed reactions from both fans and fellow artists. Tyler, the Creator respectfully disagreed with Pharrell's reported reaction and declared the track, "Sooooo good."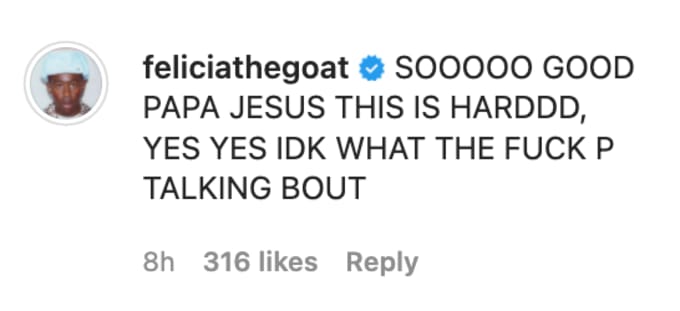 "Hear Me Clearly" will land on Nigo's sophomore studio album, I Know NIGO, which is slated to drop March 25. According to the Spotify credits, the track was featured production by BoogzDaBeast, Lucas Starz, ThaMyind, and the artist formery known as Kanye West.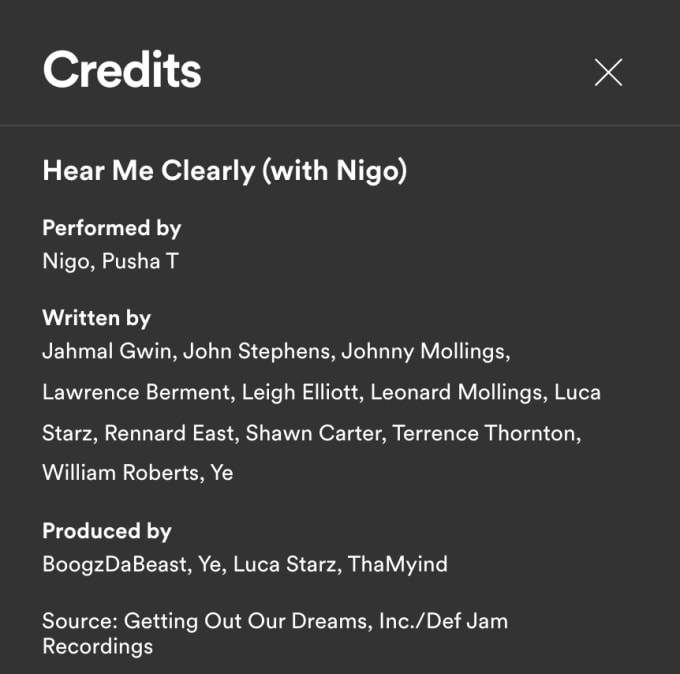 Pusha has been teasing his fourth studio album—the follow-up to 2018's Daytona—over the last several years. In late 2020, the rapper confirmed the project would be produced by Ye as well as Pharrell and The Neptunes.
Pusha has shared many details about his next album, including its expected release date; however, he's confirmed it will have contributions from one of hip-hop's biggest names.
"I'm gonna say a couple of people who I feel like got some stellar verses on my album," Pusha said during an appearance on Million Dollaz Worth of Game. "I got three songs with [Jay-Z during my career]. I send him shit 'cause I know he's gonna say shitthat I just can't say. To me, that's what be wild impressive."