Kanye to Collaborate With Muji's Naoto Fukasawa to 'Reimagine McDonald's Packaging'
The words featured on the Ye-posted image of a McDonald's sandwich is, of course, a lyric from his 2005 'Late Registration' smash "Gold Digger."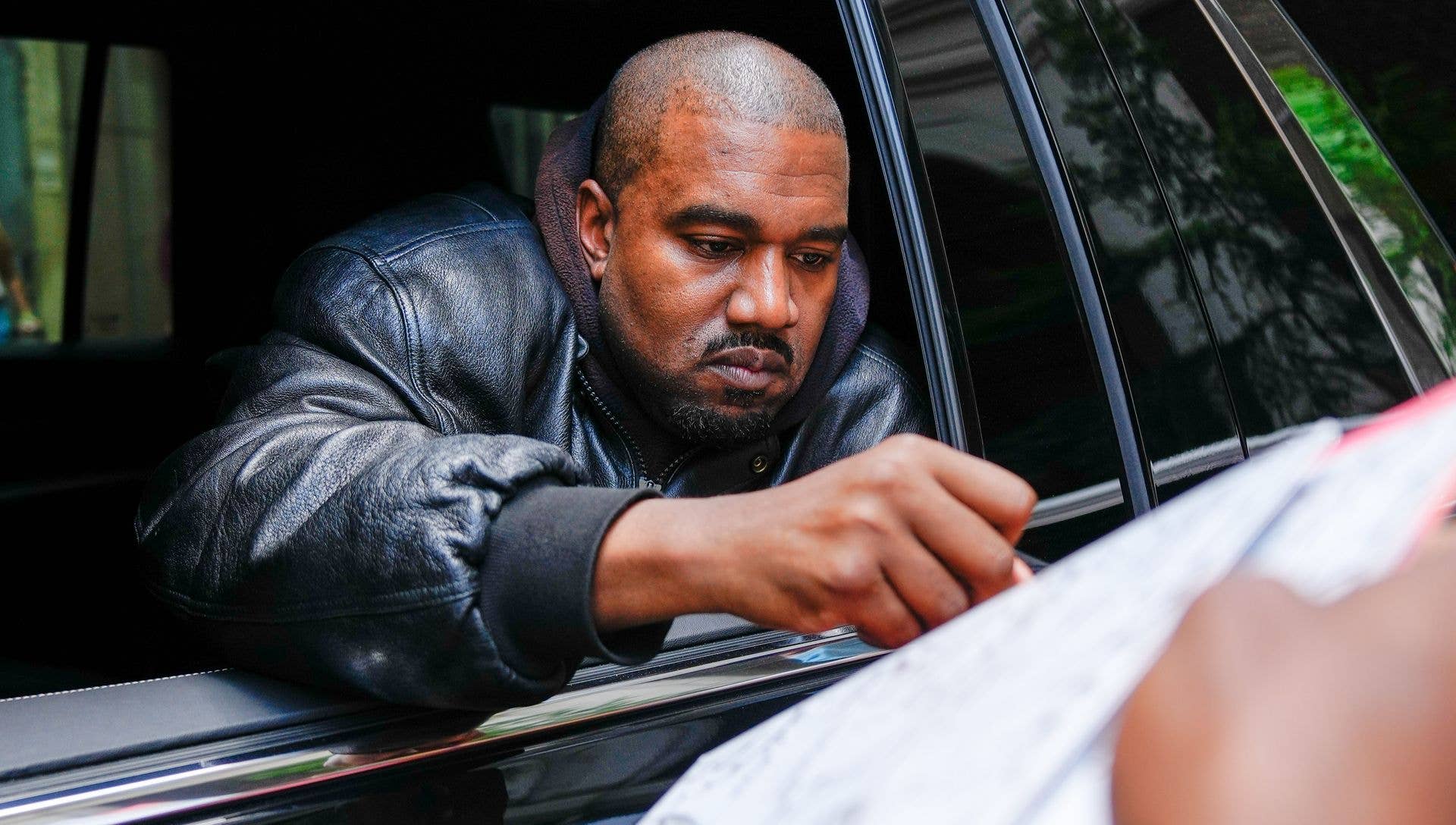 Getty
Photo by Gotham/GC Images via Getty Images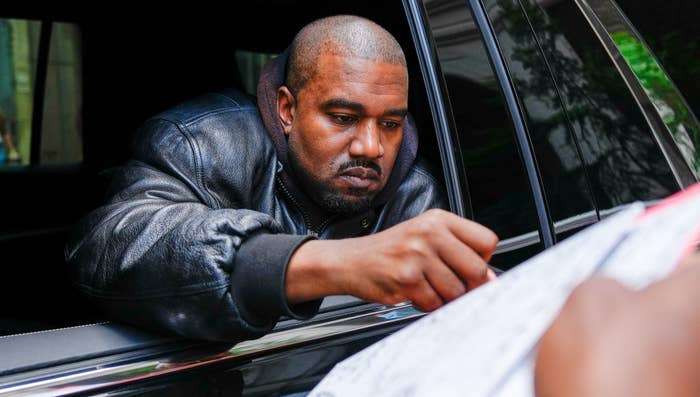 UPDATED 5/23, 2:55 p.m. ET: Kanye is teaming up with Muji's industrial designer Naoto Fukasawa to "reimagine McDonald's packaging," according to his latest Instagram post. 

See original story below. 
Looks like we might finally get "uhhhhhhhhh."
Ye has taken to Instagram Stories to share a cryptic post of a McDonald's sandwich, with the words "next week it's the fries" written below. While this is certainly not confirmation of any McDonald's collabs or meals from the artist formerly known as Kanye West, who has a deeply profound poetic history with the brand, it's still raising a few eyebrows.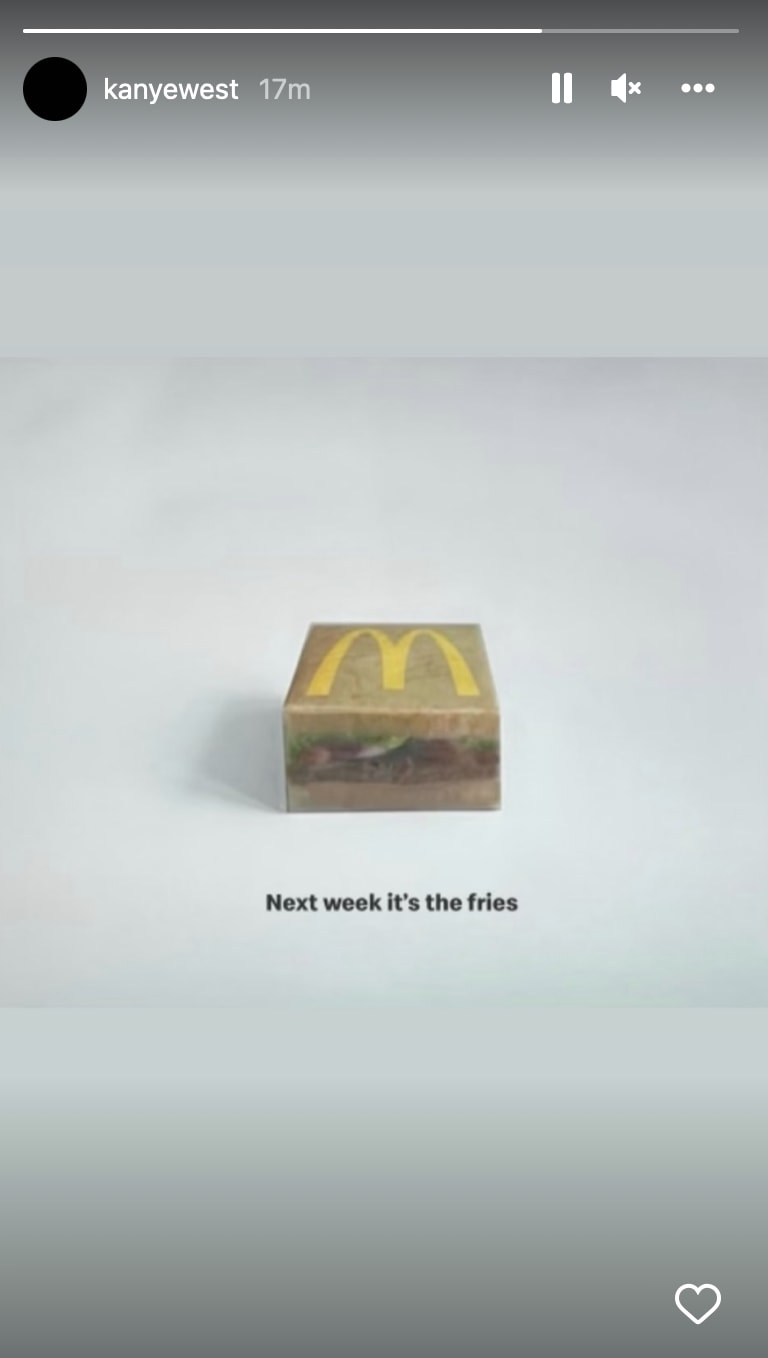 The line featured on the image is, of course, a lyric from Ye's 2005 Late Registration smash "Gold Digger," and the image itself is of a sandwich that appears to be inside of a clear box. Before posting the photo, West shared a since-deleted story of the same image on the front page of the New York Times. 
This appears to be the next chapter in Yeezy's history with McDonald's. Back in February, Ye and his massive boots made a cameo in a Super Bowl McDonald's commercial, where he pulled up to a drive-thru in a Russian Sherp ATV and shades, as he delivered the now-legendary (to Ye fans) line, "Can I get uhhhhhhhh." With today's post, it appears he may have gotten whatever it is he was looking for. The ad also featured NASCAR driver Bubba Wallace, FIFA Twitch streamer Edwin Castro, and the giant purple McDonald's icon Grimace, voiced by Ryan Reynolds.
It's a big week for Ye as is, because on Friday, he will be releasing Donda 2 single "True Love"—which features vocals from XXXTentacion—to DSPs for the first time. It's unclear if the song has been reworked from the version that Stem Player owners are used to, but the song will also be featured in X's Look At Me: The Album, as well as the end credits of a Hulu documentary of the same name, focusing on X's career.
A post on X's Instagram claims the song is "FROM THE FORTHCOMING ALBUMS," which alludes to Donda 2 (hopefully) still being the work-in-progress that Ye intended.