Ed Sheeran Awarded $1.1 Million in "Shape of You" Copyright Lawsuit
The U.K. singer-songwriter was previously accused of plagiarizing Sami Chokri's 2015 song "Oh Why." The award will cover nearly all of Sheeran's legal fees.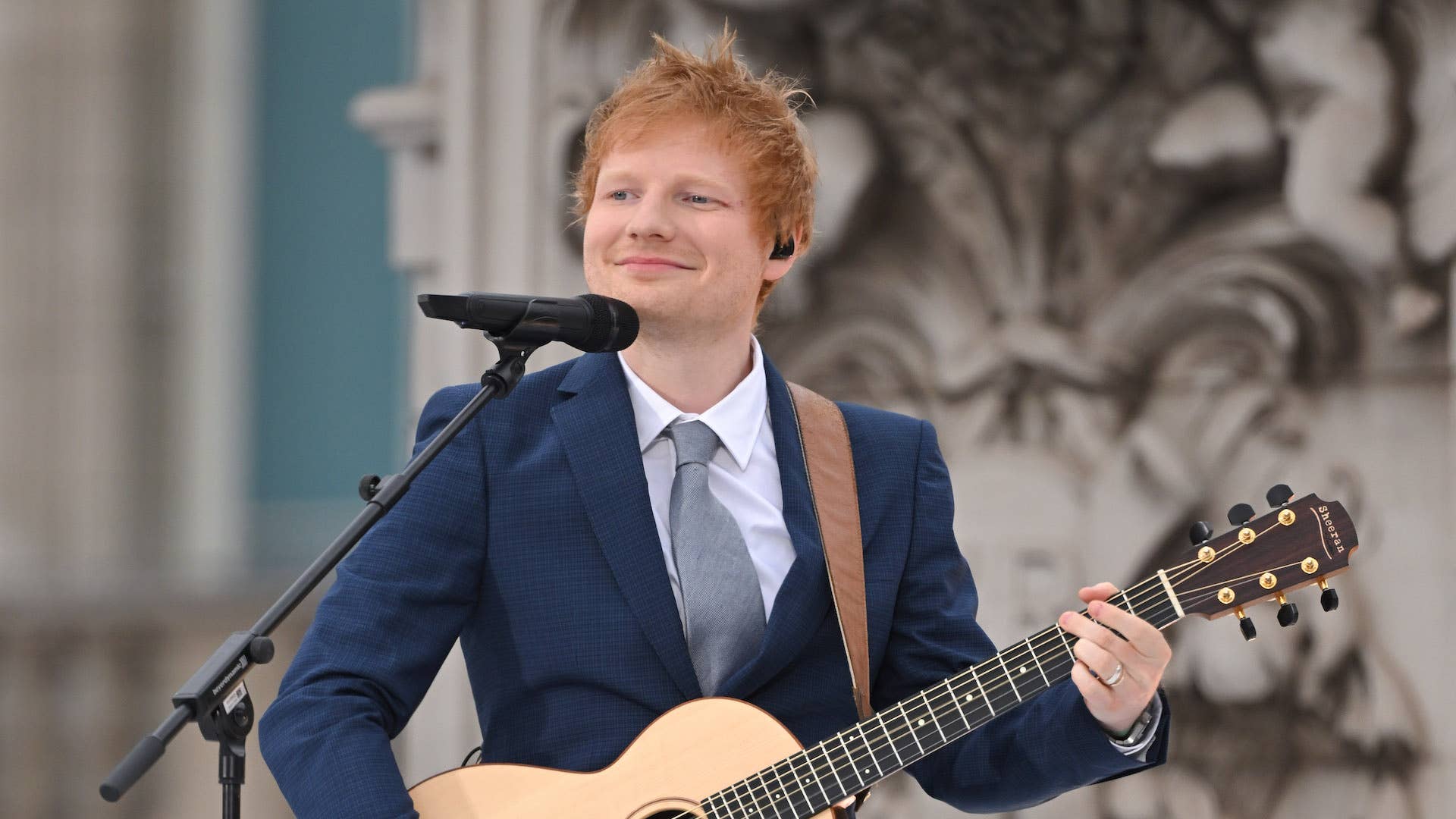 Getty
LONDON, ENGLAND - JUNE 05: Ed Sheeran performs during the Platinum Pageant on June 05, 2022 in London, England. The Platinum Jubilee of Elizabeth II is being celebrated from June 2 to June 5, 2022, in the UK and Commonwealth to mark the 70th anniversary of the accession of Queen Elizabeth II on 6 February 1952. (Photo by Karwai Tang/WireImage)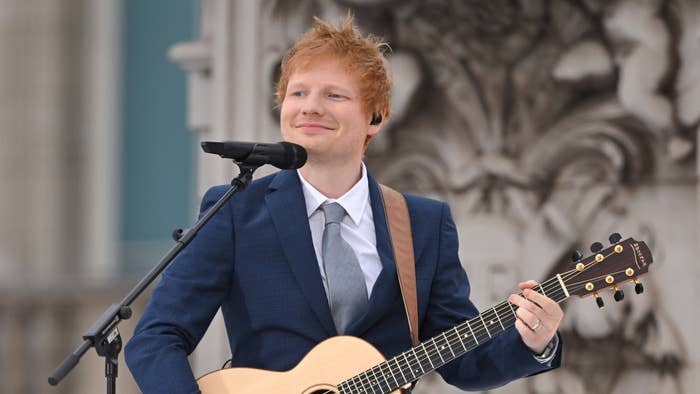 Ed Sheeran scored another legal win.
According to Variety, the English singer-songwriter was awarded seven figures in his years-long copyright lawsuit over "Shape of You," his Grammy-winning single that debuted in 2017. Though Sheeran won the case earlier this year—and was effectively cleared of wrongdoing—a British judge ruled the 31-year-old artist was entitled to $1.1 million to cover his legal fees.
"The starting point is to identify the winners and losers in the action because the general rule is that the unsuccessful party pays the costs of the successful party," Judge Antony Zacaroli wrote in his decision, as reported by Variety. "There is no dispute as to this: [Sheeran] undoubtedly won and won on every substantial point [...] I consider it is appropriate that the claimants' success is reflected in an order that their costs are paid by the defendants."
In 2018, Sami Chokri and Ross O'Donoghue sued Sheeran for allegedly ripping of his 2015 record "Oh Why." The plaintiffs claimed Sheeran, along with co-writers Steve McCutcheon and Johnny McDaid, copied "particular lines and phrases" from "Oh Why." However, Zacaroli—who acknowledged clear similarities between the songs—determined the defendants "neither deliberately nor subconsciously" plagiarized "Oh Why" when writing "Shape of You."
Sheeran previously addressed the win in an Instagram video, where he underscored the damage of these kinds of suits.
"While we're obviously happy with the result, I feel like claims like this are way too common now and have become a culture where a claim is made with the idea that a settlement will be cheaper than taking it to court," he said. "Even if there's no base for the claim. It's really damaging to the songwriting industry. There's only so many notes and very few chords used in pop music. Coincidence is bound to happen if 60,000 songs are being released every day on Spotify."