Doja Cat Wants to Make New Pop-Rap and Hip-Hop Albums Produced by Jay Versace and 9th Wonder
Doja Cat took to Instagram Live to say that she wants to make both pop-rap and hip-hop albums, with the latter produced by 9th Wonder and Jay Versace.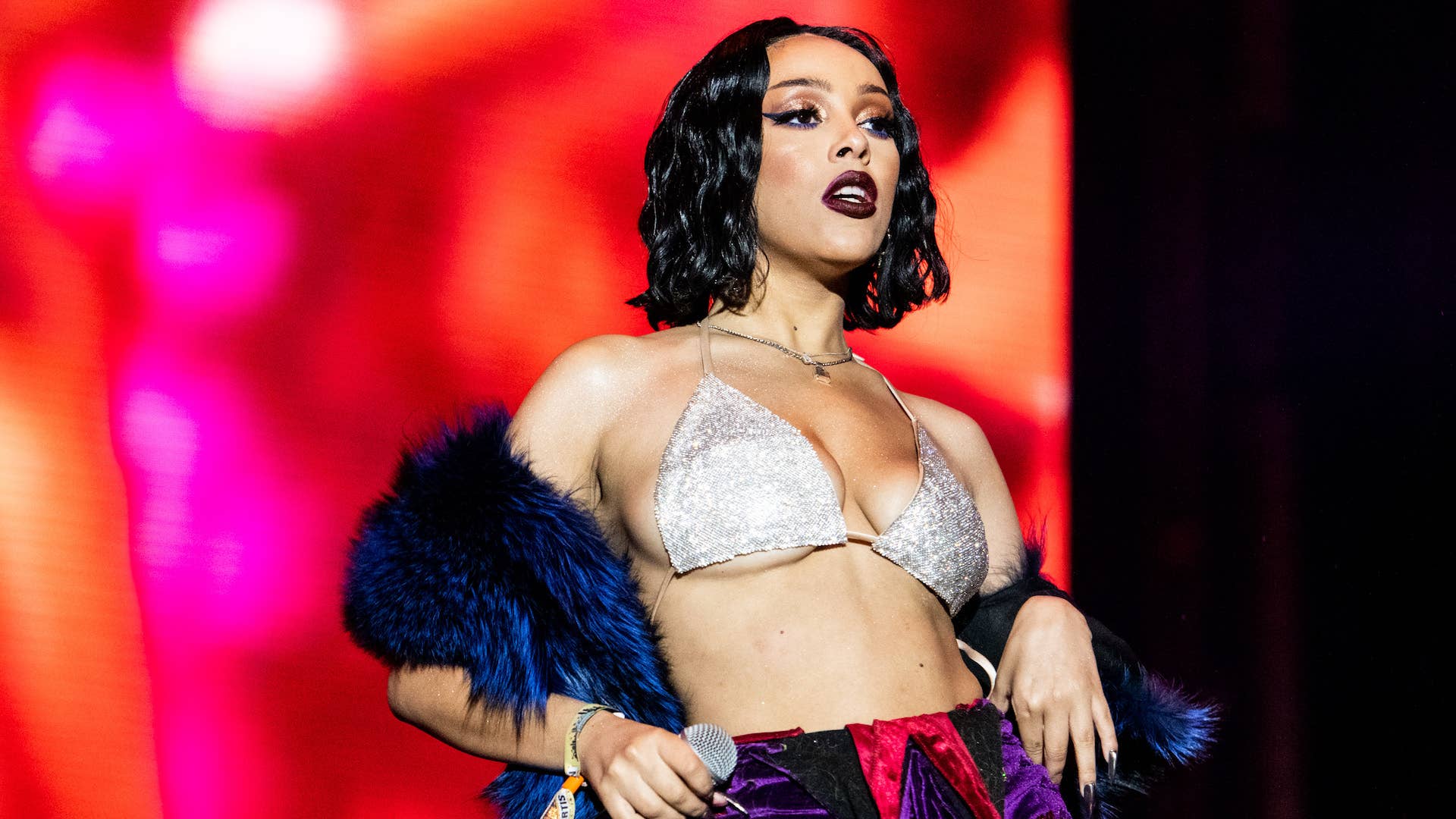 Getty
Image via Getty/Timothy Norris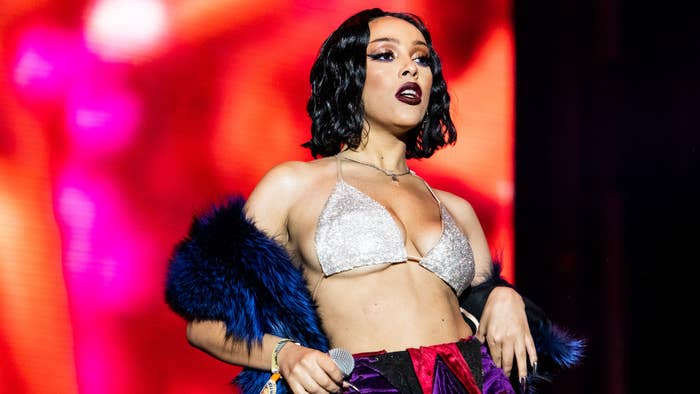 While Doja Cat recently expressed that she's been going through career burnout in an Instagram Live session, it seems the rapper has now found something to get excited about again.
In another IG Live session, Doja said she wants to make a double album: one side would have seven songs dedicated to her pop-rap blend, and the other side—12 songs consisting of just hip-hop. She also said she wants the hip-hop records to be entirely produced by 9th Wonder and Jay Versace.
"New project. 12 songs. All of them, every fuckin' one, Jay Versace and 9th Wonder," she said.
Both producers responded to Doja's proposal, with 9th writing, "Say what now?" in response to a clip.
Versace wrote, "brah," in response to a video where Doja described him as a "fantastic producer." She also said that the two producers together would "mesh really nice." She added, "I would love to do that."
Back in November, Doja told her fans via IG Live that she's felt "pressured" in her career and hasn't made music just for fun in years.
"And I mean make music like willy nilly, like just have fun and just jam and make some shit. I haven't done that in maybe five years, feels like," she said.
"I'm doing all this shit that I don't fucking wanna do. I don't wanna take fucking pictures. Like, yes…planning a photo shoot is very fun. Capturing a concept, capturing a visual idea, like something like that, I love fashion, I do. I really do. I love to dress up, I love all that shit. Do I wanna do that shit because I have to? No! No, I don't."