Here's What Went Down At The Reebok-Powered 'Colors Á Paris' Festival
The unassuming dome that protrudes out of Paris' Espace Niemeyer museum is impossible to take your eye off. Built by world-renowned Brazilian architect Oscar Ni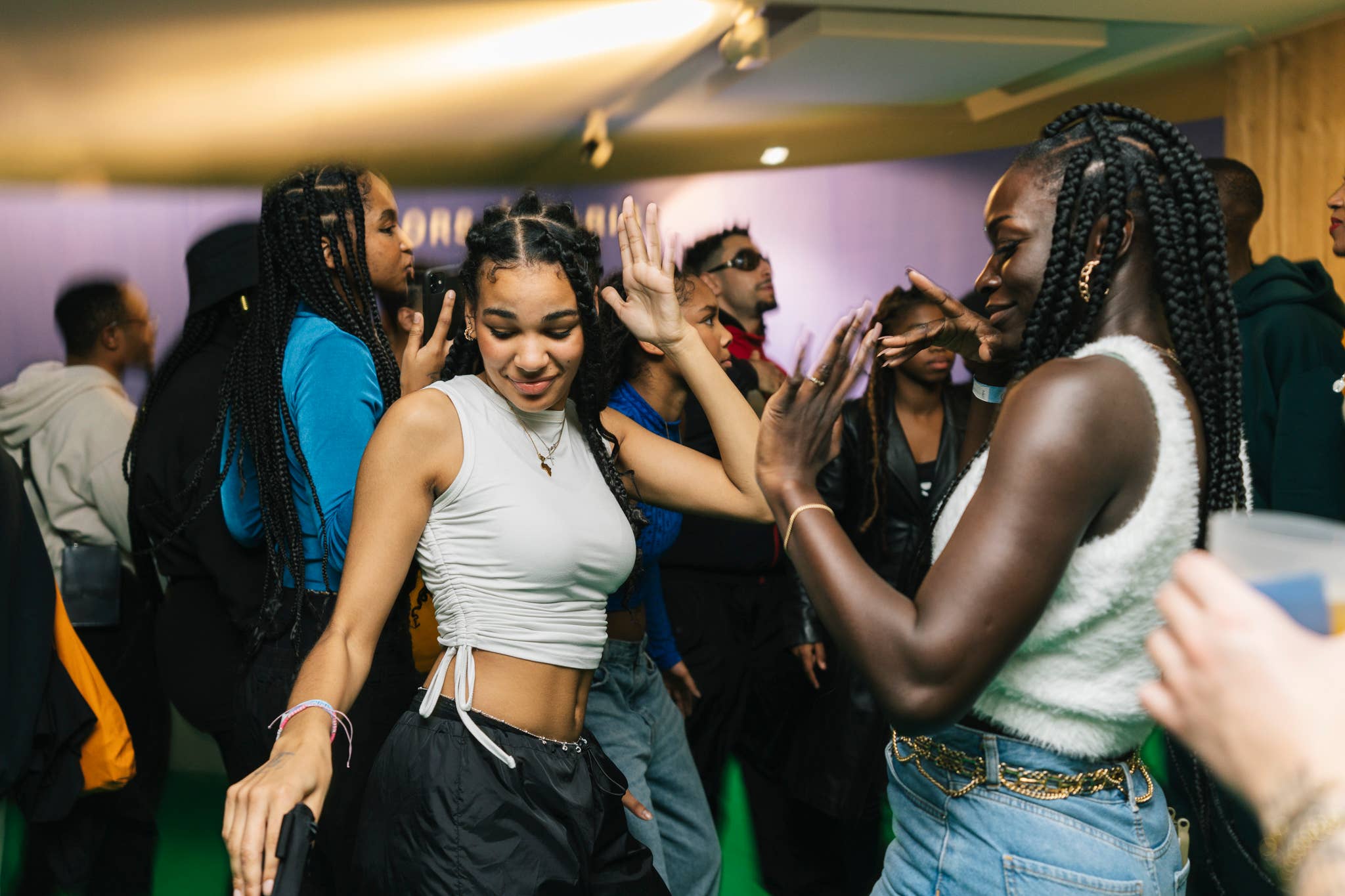 Publicist
Image via Colors x Reebok
The unassuming dome that protrudes out of Paris' Espace Niemeyer museum is impossible to take your eye off. Built by world-renowned Brazilian architect Oscar Niemeyer throughout the 1960s and '70s, its forward-thinking structure fits like a jigsaw piece in the heart of the French capital, juxtaposed by the well-preserved and historically significant architecture around it. As you walk in, you're floored by its minimalist grace; how each curve meanders into each other against the grey, granite walls.
The museum carries an air of sophistication and served as an appropriate location for Colors Studios' second annual Colors Á Paris festival, in collaboration with Reebok—a five-day cultural cache of visual art and live performances by some of the world's most promising artists. Having propelled several musicians to greater visibility around the globe in its six-year history, the Berlin-born platform has reshaped how artists of all disciplines are received today, emphasising live performance across music videos totalling over two billion views on its YouTube channel.
If you haven't heard of Colors, you've definitely seen its now iconic one-colour backdrop gracing sets by everyone from Billie Eilish and Jorja Smith to Rema and Little Simz. Colors Á Paris shows this modus operandi remains just that, a key focus in its creative model. Consequently, we were treated to an immersive evening in the French capital last week.
Paying tribute to its host city, Colors showcased the very best of the fluid and varied French arts scene, from music to street performance, in a triumphant evening of cultural cross-pollination. Fresh-faced youth filled the Espace, all defined by distinct fashion senses and a common love of the culture on display.