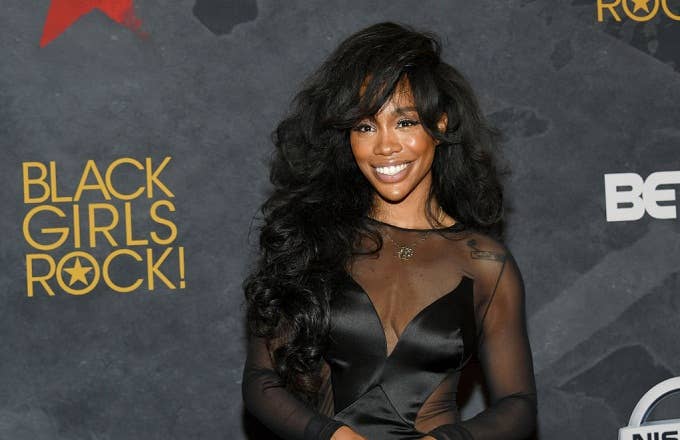 SZA is on a winning streak. While TDE's top songstress is a side chick in her music she'll be one of the main events at this year's Grammy Awards.
The 28-year-old singer is joining Childish Gambino, Lady Gaga, Pink, and Little Big Town in the performance lineup for music's biggest night. SZA is also the most nominated woman of the year with a total of five, including Best New Artist, Best Rap/Sung Performance (for the Travis Scott-assisted "Love Galore"), Best R&B Song for "Supermodel," and Best R&B Performance for "The Weekend," so it's unlikely for her to leave empty-handed. Her 2017 debut, Ctrl, is also up for Best Urban Contemporary Album. 
But that's not all that's got SZA winning this week. After totally geeking out about being on Barack Obama's 2017 playlist, SZA got to do it all over again when she learned that Paramore covered one of her tracks.
While overseas, the alternative rock band fronted by Hayley Williams mashed up SZA's "20 Something" with their song "Grow Up," off their latest album, After Laughter. In the video clip (above), Williams is heard singing SZA's words ("That's me, Ms. 20 Something/Ain't got nothin', runnin' from love") over the band's iconic sound.
In response, SZA asked tweeters to "literally slap me." She also noted that "Shits CRAZY" and encouraged Williams to "Go OFF queen" before ending the tweet with prayer hands and a red heart.
The TDE queen will be going off herself soon as well. The Grammy Awards are soon set to return to New York City, airing from Madison Square Garden on Sunday, Jan. 28 at 8 p.m. EST on CBS. Stay tuned.