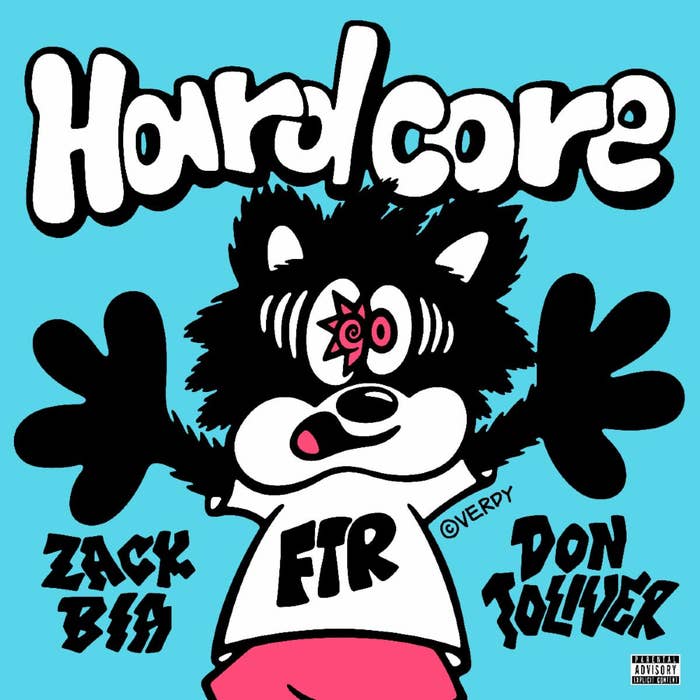 Zack Bia is kicking off a new chapter on Friday with the release of what marks his producer debut, i.e. the new single "Hardcore."
The track features Don Toliver on vocals and finds Bia building on his past success as a DJ and a force behind Field Trip Recordings. For the cover art, Bia—who has a number of additional collabs on the horizon for the rest of 2023—enlisted none other than designer and 2022 ComplexCon host Verdy.
Hear "Hardcore" below via Spotify, and/or grab the song here via your preferred streaming provider. 
Speaking with Eric Skelton for Complex back in February of last year, the ubiquitous Bia looked back on the seeming inevitability of his place in the industry, including his harnessing of the power of a good party when it comes to making connections within music.
"I started becoming a guy who was throwing parties that became a safe space for artists to come and be themselves, test out new music, meet other artists, and meet new cool people," he said at the time. "That turned into artists being like, 'Let me pick your brain on this. What do you think of this brand? What do you think of this new artist? Come to the studio.' We started having this really intimate relationship with a ton of artists." 
This later led to a realization that birthed Field Trip, as discussed at length in the full piece.
For Toliver, "Hardcore" follows the November rollout of his "Do It Right" single and video and a number of appearances on Metro Boomin's Heroes and Villains.