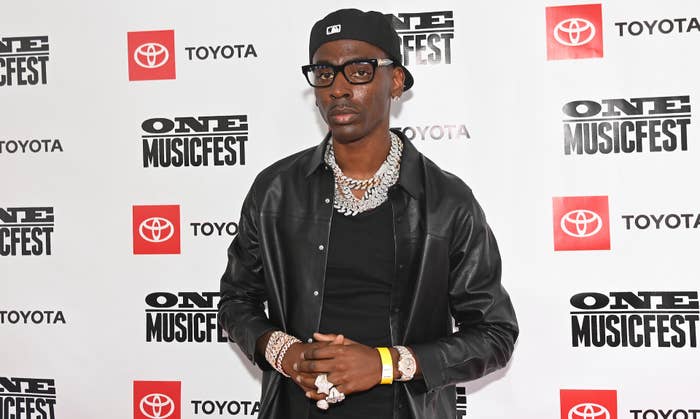 In a newly released autopsy report, it's been revealed that Young Dolph was shot a total of 22 times during the November 2021 attack that left the beloved King of Memphisartist dead.
Per a regional WHBQ report, the West Tennessee Regional Forensic Center released the autopsy report on Tuesday. Dolph has been determined to have been shot in multiple parts of his body including his back, arms, chest, and neck. 
Meanwhile, per a separate report from WREG, Dolph's cause of death has been officially listed by the West Tennessee Medical Examiner as "gunshot wounds to the head, neck, and torso." The manner of death has been ruled as homicide.
On Nov. 17 of last year, Dolph was fatally shot while visiting Makeda's Homemade Butter Cookies in Memphis. He was 36.
"We are heartbroken and saddened by the passing of Young Dolph," a rep for the Memphis bakery later said. "He was a regular customer and loved Makeda's Cookies. My parents are in a lot of pain from this. Our hearts and condolences goes out to his family. He will never be forgotten and will be so missed."
In January, Paper Route Empire—the label founded by Dolph in 2010—celebrated the artist's legacy with the release of the compilation mixtape Long Live Dolph.
When announcing the project, which notably featured Key Glock's Dolph tribute track "Proud," PRE CEO Daddyo shared a statement reflecting on how his "best friend" was globally admired for his work. "[Dolph] led by example and influenced so many people both near and far," Daddyo said at the time, adding that the world will "never be the same" without him.
Also in January, 23-year-old Justin Johnson and 32-year-old Cornelius Smith were charged with multiple counts, including first-degree murder, in connection with the fatal shooting of Dolph. Johnson and Smith later pleaded not guilty.