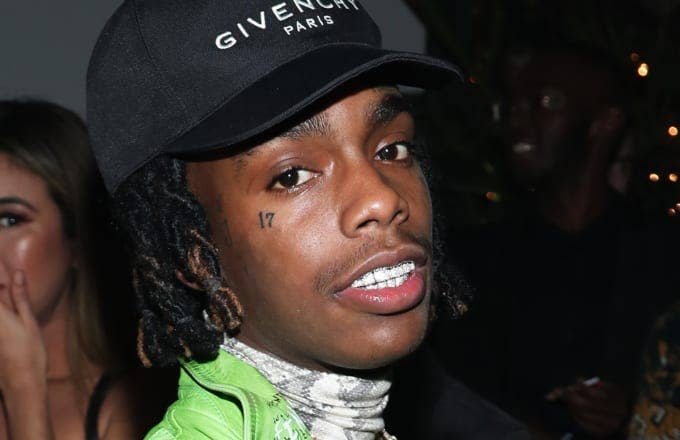 YNW Melly is facing the possibility of the death penalty.
TMZ first reported Monday that Melly, currently charged with a pair of first-degree murder counts, will be facing a capital punishment effort by the State of Florida. The state believes it can show "beyond a reasonable doubt" that Melly committed both acts for "financial gain." The report cites court docs as showing that prosecutors intend to seek the death penalty, which is still legal in Florida and 29 additional states. Prosecutors have also characterized Melly as a "criminal gang member."
Publicly viewable court information shows that the state's notice of intent to seek death penalty was filed April 18.
In March, Melly and co-defendant YNW Bortlen pleaded not guilty to charges in connection with the case. Melly is accused of fatally shooting YNW Juvy and YNW Sakchaser in October. Melly and Bortlen are also alleged to have attempted to make the crime scene resemble a drive-by shooting, per investigators.
Jana Thompson, the mother of YNW Sakchaser, later called the not guilty pleas "another stab in the heart." Melly's mother, meanwhile, has alleged that Sakchaser—real name Anthony Williams—sent her threatening texts prior to the murder. Melly is said to have been very close with Sakchaser and Juvy. In a February Complex interview, a close friend of the three—who asked to remain anonymous—said "they were like brothers."
Though notably written and recorded years prior to the charges, Melly's "Murder on My Mind" hit No. 1 on the Apple Music amid the news. In January, Melly and Kanye West shared the Cole Bennett-directed video for their We All Shine collab "Mixed Personalities."