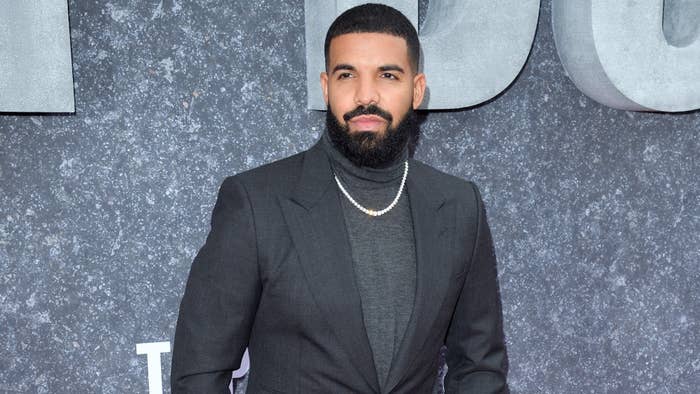 Drake revealed he was recently in the hospital, though not for coronavirus-related reasons.
During the Stronger Together broadcast special over the weekend, Drake shared a special message to frontline healthcare workers who are braving the pandemic to ensure the safety of others. He also revealed his recent foot injury.
"I wanna send all my love, all my gratitude, all my support out to the frontline workers, the first responders, the healthcare workers," he said, as spotted by the Loop. "I actually ended up in the hospital the other day due to a foot injury and just to see the morale, the smiles, the high spirits on everyone's face that I got to encounter in that situation despite everything that's going on is just incredible."
Drake added that this resilience is "the glue holding us all together."
Speaking directly to those fans at home who've been wisely honoring social distancing guidelines, Drake urged everyone to see the positive during this unprecedented era by engaging in at-home betterment of one's chosen craft and/or by taking a hard look at one's relationships. 
"I want to urge everybody that's in their own space to find the silver lining in the times that we're living through right now and what I mean when I say that is...if you have a craft that can be worked on from home, it's an amazing thing to continue working," he said. "Keep your mind stimulated, get better at that thing that you're passion about, better yourself mentally and physically. If you can stay active, if you can make a change that you've always wanted to make in your life, right now is the time."
And on the topic of slicing toxicity out of one's life, Drake offered this:
Nurture your personal relationships, your personal connections, or decide which personal connections aren't for you. Again, now is the time of self reflection and it's a time that I don't think any of us thought we would get. But I urge you to find the silver lining and I hope we all emerge better people, a more unified people.