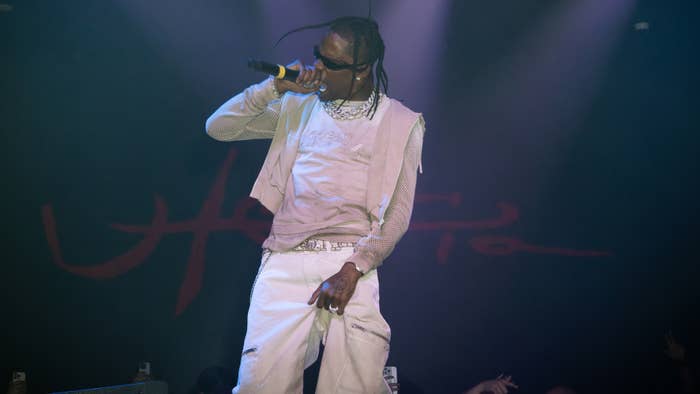 UPDATED 9/1, 12:36 p.m. ET: As should have been expected, Travis Scott's Circus Maximus Tour proved to be a swift sellout. In response, La Flame has announced the addition of 11 new dates to the tour, including second stops in Dallas and Atlanta, and more.
See the updated itinerary below. Tickets for the new dates are on sale here.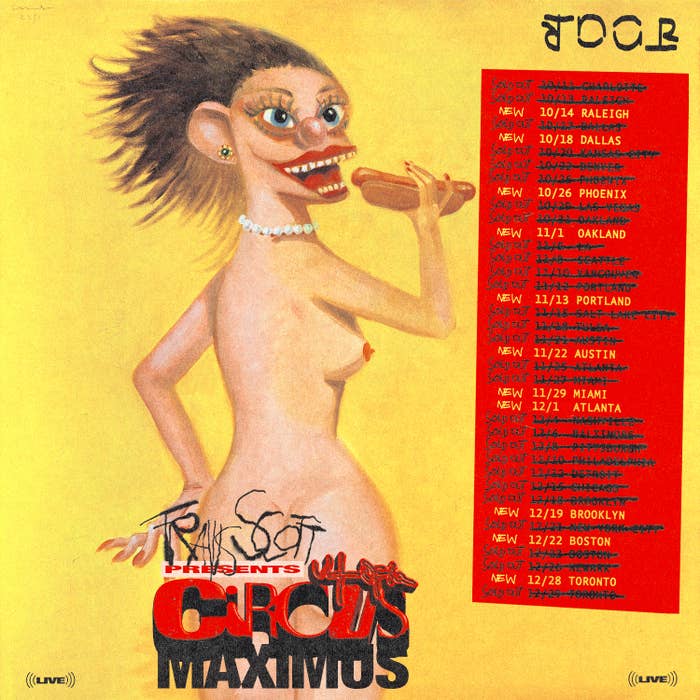 See original story below.
Travis Scott is taking the Utopia experience on the road for nearly three months.
On Tuesday, La Flame announced 28 North American dates, with tickets going on sale at 10 a.m. local time this Thursday, Aug. 31.
The Circus Maximus Tour, which takes its title from the Utopia track and film of the same name, is currently slated to kick off in Charlotte, North Carolina on Oct. 11. The run will also see Scott making stops in Boston, Atlanta, Austin, Las Vegas, Oakland, Portland, Nashville, Vancouver, and more before wrapping on Dec. 29 in Toronto.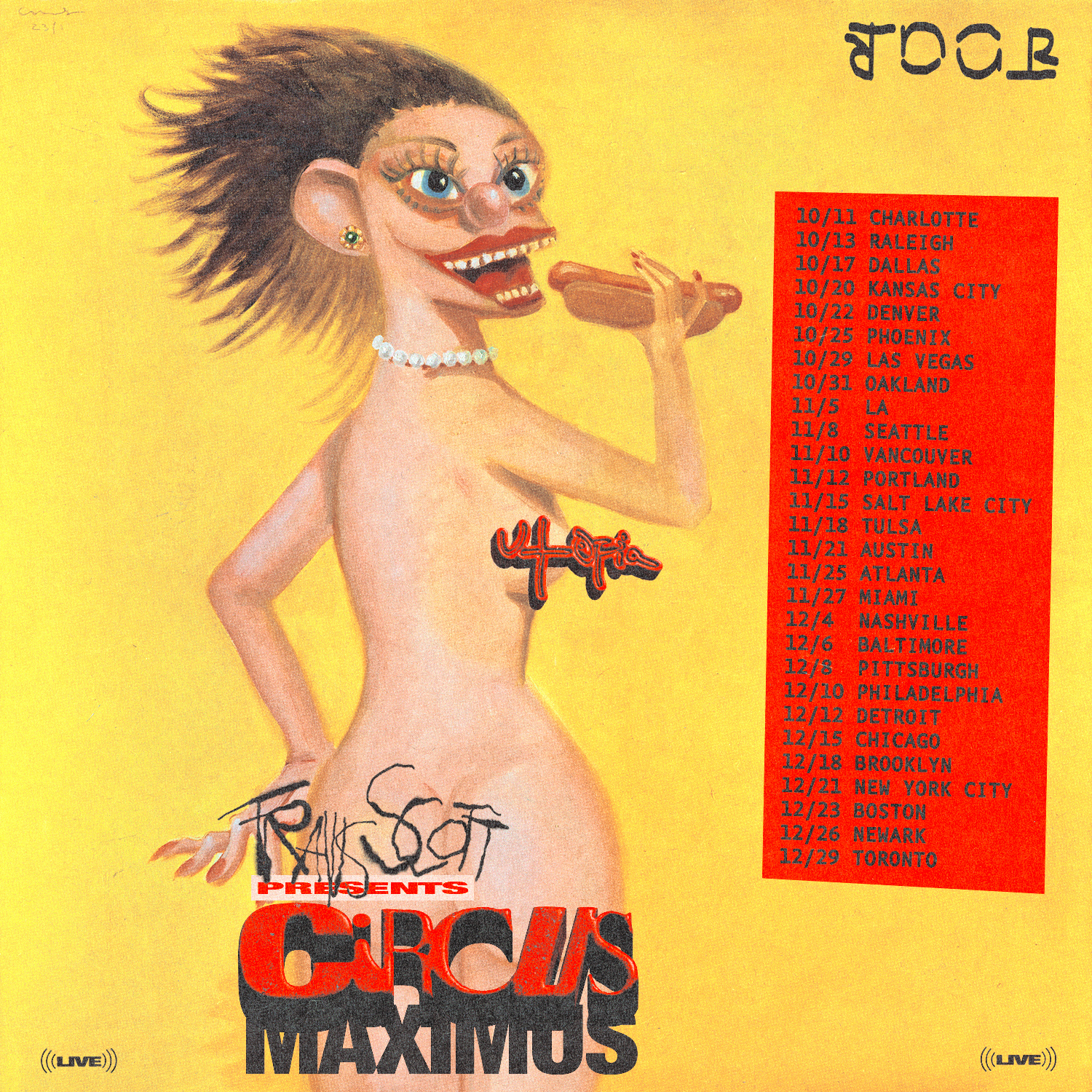 Scott teased the tour on Instagram earlier this month, writing that he misses the road and his fans.
From late 2018 into early 2019, Scott took his previous album Astroworld on the road with the Wish You Were Here Tour. More recently, he staged a filmed presentation of his latest album in Rome. During the event, the artist formerly known as Kanye West was brought out as a special guest, marking his first major performance since last year's string of anti-Semitic comments and eventual Hitler-praising appearance on Alex Jones' show.
With Utopia, Scott delivered a long-promised album that many have compared to 2013's Yeezus, which—as fans already know—featured contributions from Scott. While Ye doesn't appear on Utopia in a featured guest capacity, he is credited as a writer on "God's Country," "Telekinesis," and "Thank God." The latter also cites Ye as a co-producer.