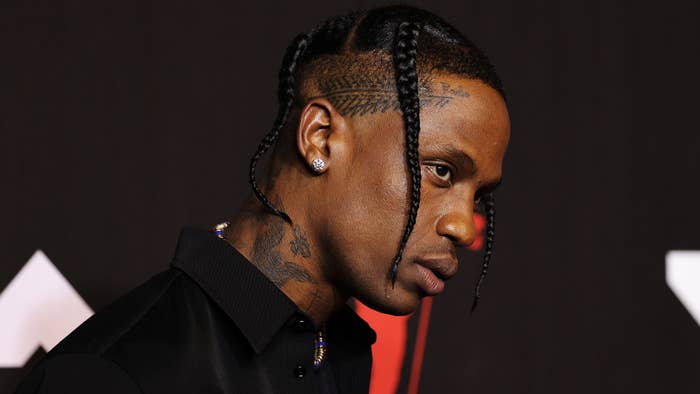 Travis Scott, fresh off a VMAs win for "Franchise," is giving music-hungry fans an overview of what his upcoming new album has been designed to inspire within its listeners.
In a new cover feature for Carine Roitfeld's CR Men, a limited run of which will hit stands in select cities on Sept. 16, La Flame outlines his take on what it would mean to truly live in a "utopian state" while also hinting at how these thoughts will be filtered through his lens on the fittingly titled new album Utopia.
"Medicine, nursing, being a better person, talking, language, communication—you know, a utopian state. That's what my album is about," Scott explained in the Tom Sachs and Natalie Shukur-crafted piece when talking Utopia, which is widely expected to be released before year's end. Continuing, Scott reflected on the "dystopian shit" that's defined the past several years and questioned why it's sustained for so long.
"You think utopia is a society where everything is good: health, buildings, architecture—nah. It's just about proper lines of communication," he said. "Because that's the dystopian shit we're in right now. It's all hate, hate, hate, and all of that is drawn from what? Miscommunication, non-communication, non-understandable communication, ignorance to communication. 'I don't like this person.' Why? Because somebody told me something to not like this person? Because in history I read to not like this person? Why?"
Elsewhere, Scott spoke on what's currently bringing him joy—notably pointing to the expansion of his Cactus Jack team and giving a special shout-out to all "the ragers"—and briefly spoke on the "more natural vibe" he and Kylie Jenner have tried to implement with regards to parenting.
"[Stormi is] so fire because she goes to sleep now," Scott said. "We try to do a more natural vibe [with parenting], like more self discipline. Like, OK, you know you got to go to bed at nine, are you going to stay up till eleven or are you going to go to sleep now? And it's so cool [to hear her say], 'I'm going to sleep ya'll!'"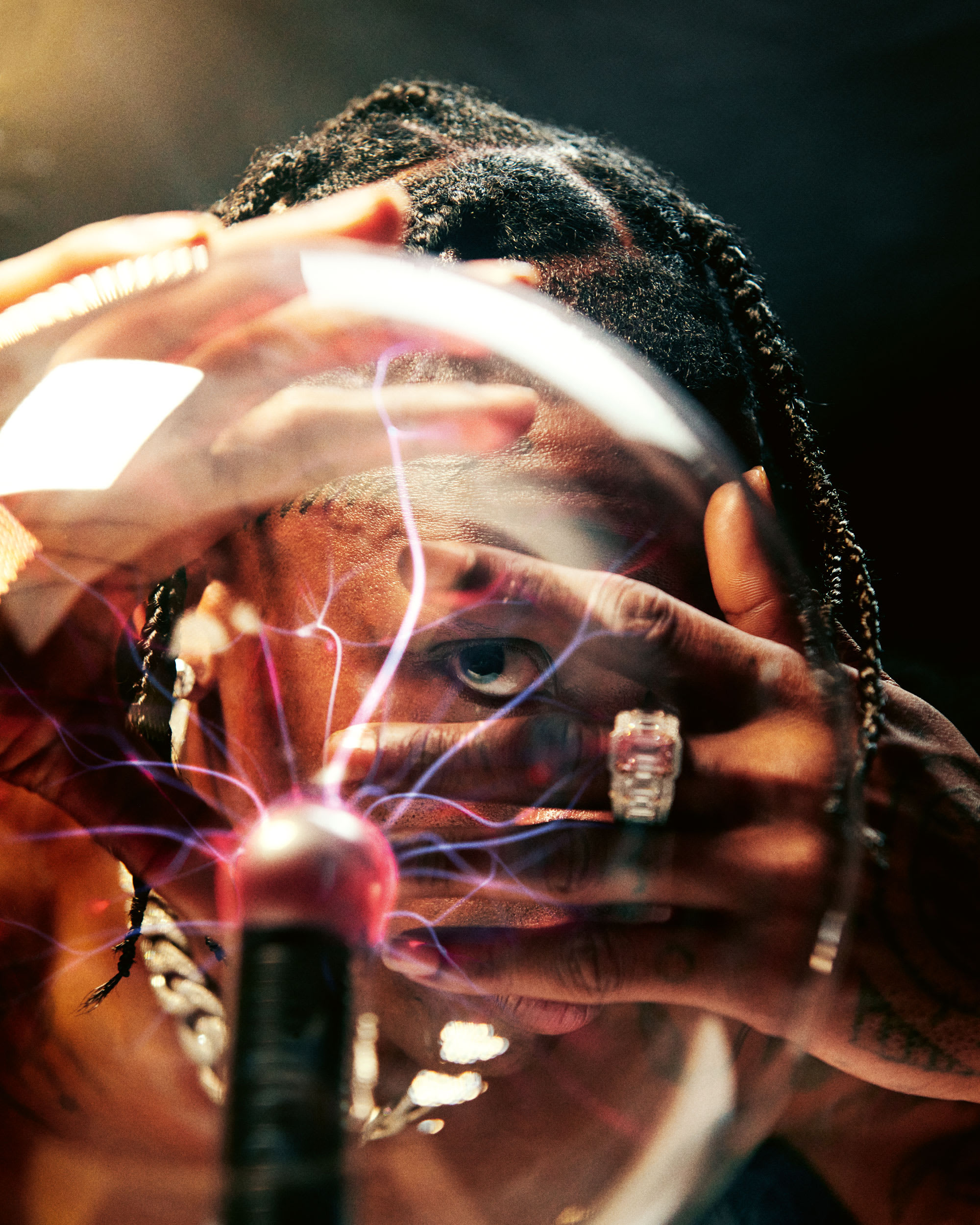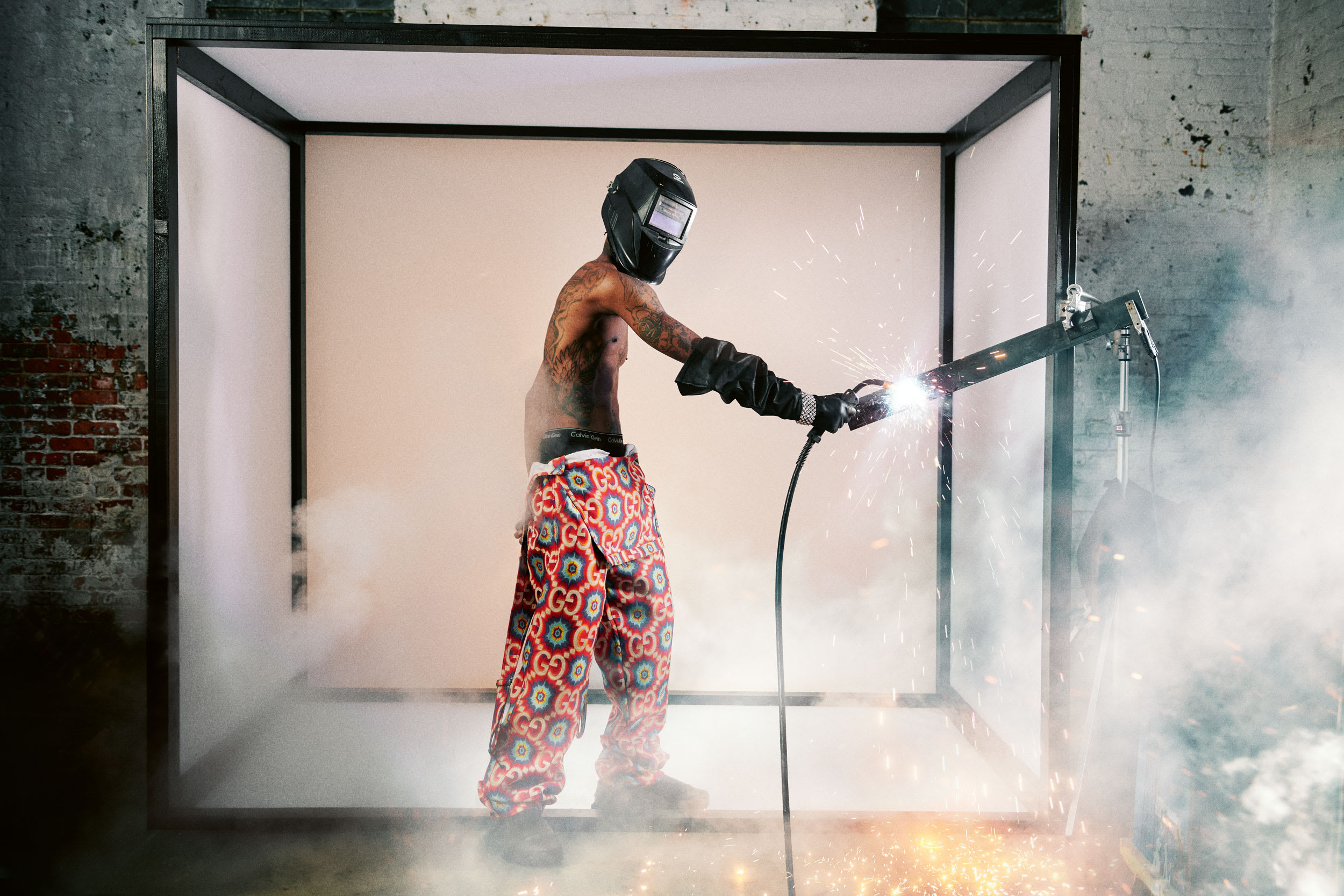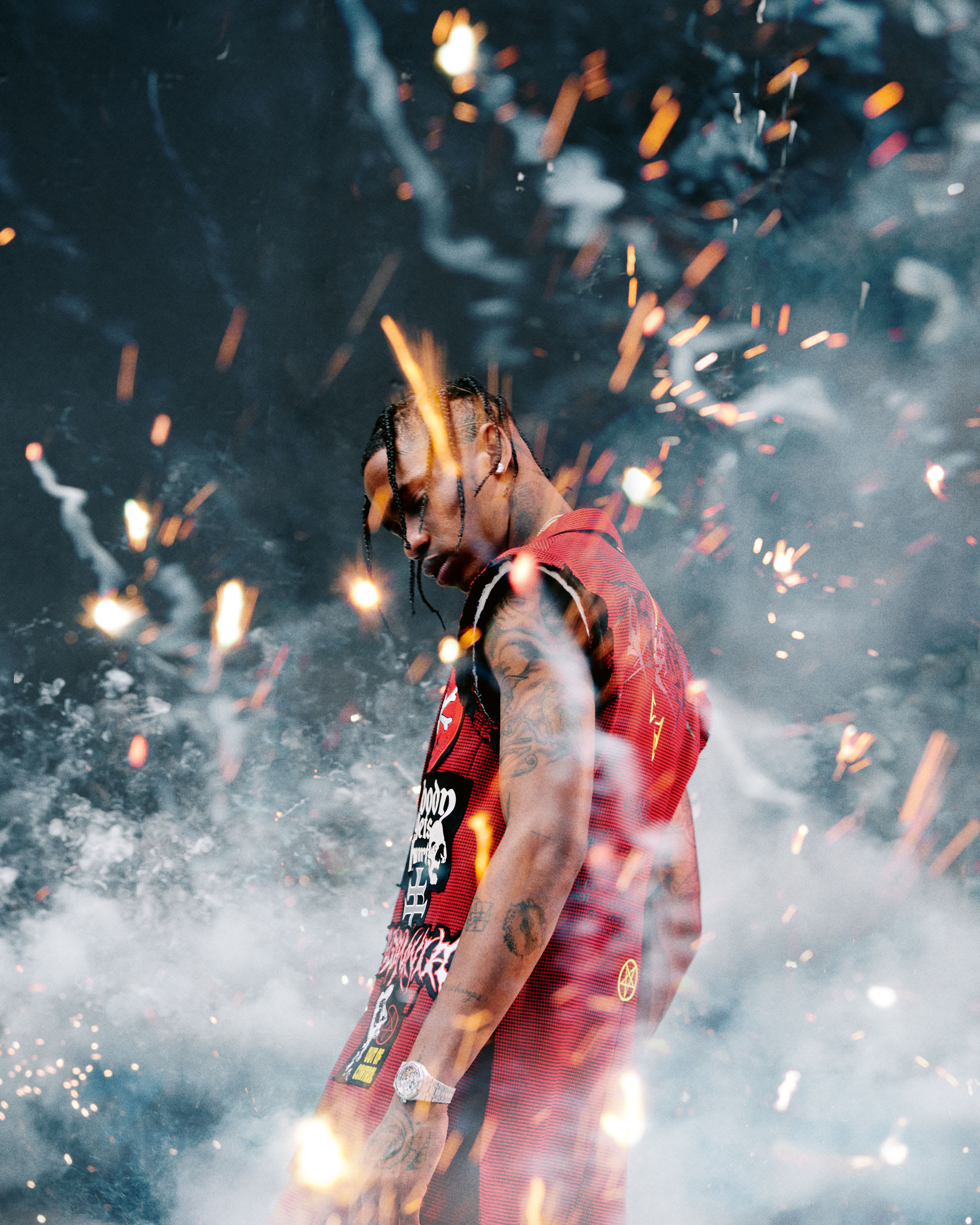 Scott is photographed by Ryan McGinley for the new CR Men feature, which is also brought to life with styling from Alexandra and Mackenzie Grandquist. For more info, click here.
Earlier this month, fans offered up congrats to Scott and Jenner after it was confirmed the two would be having a second child together. A source later told People's Benjamin VanHoose that Jenner "never planned to keep her pregnancy secret like she did with Stormi" but had instead waited "until it felt right" to make an official announcement.
As for Utopia, this past July saw Scott previewing a new song tentatively titled "Escape Plan" at Rolling Loud Miami. A recently announced Cactus Jack and A24 deal, meanwhile, is also believed to involve the new album in some way.