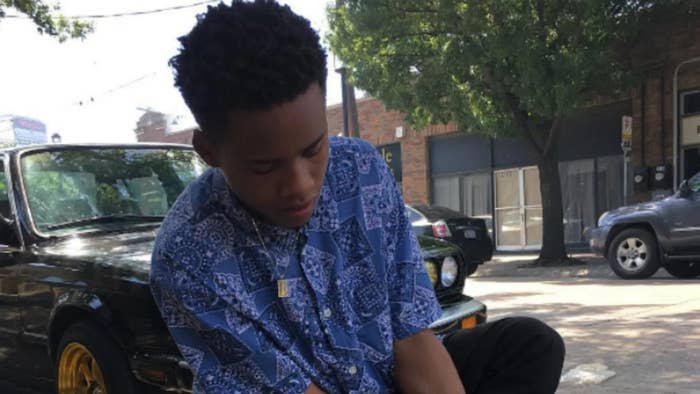 Tay-K, who in 2019 was sentenced to 55 years in prison following his conviction in connection with the shooting death of 21-year-old Ethan Walker, has shared a number of tweets questioning the length of his sentence.
"I really just need 1 chance @ adulthood," Tay-K, whose since-certified-platinum 2017 single "The Race" charted on the Billboard Hot 100, said in the first of three tweets on Thursday.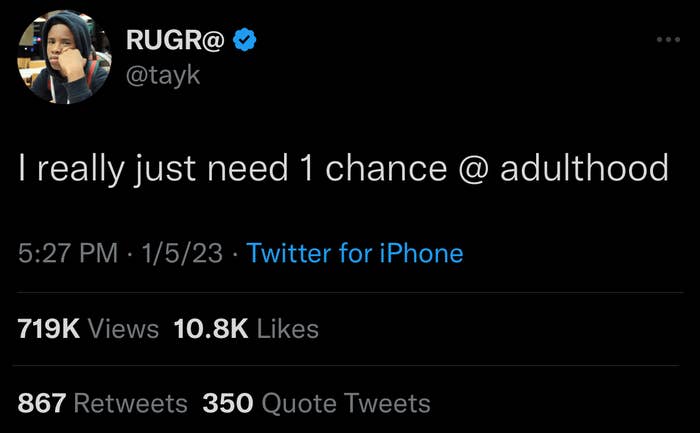 In June of 2021, Tay-K marked his 21st birthday by sharing an update from behind bars, saying at the time that there was "still hope" regarding his appeal efforts. The Texas artist was 19 when he was convicted by a Tarrant County Jury in the home invasion killing of Walker, with the convicted shooter in the crime having previously been sentenced to life.
Elsewhere on Thursday, Tay-K compared his case to others, arguing that he wouldn't be in his current situation if he was "a lil white kid" because he would have been given another opportunity at adulthood.
"I bet if I was a lil white kid they wouldn't have gave me no 55 years for a crime I was alleged to play the most insignificant role in when I was 16….they woulda rightfully argued that my mind wasn't fully developed and gave me rehabilitation and a 2nd (1st) chance at adulthood," he wrote.
Tay-K also mentioned one of his co-defendants, who is white.
"[O]ne of my codefendants was a white girl who was 16 jus like me…they didn't certify her as an adult but they certified me n pimp as adults, pimp got 30, I got 55, she ended up getting 10 years of probation without no deal…that girl @ home rn," he said on Thursday.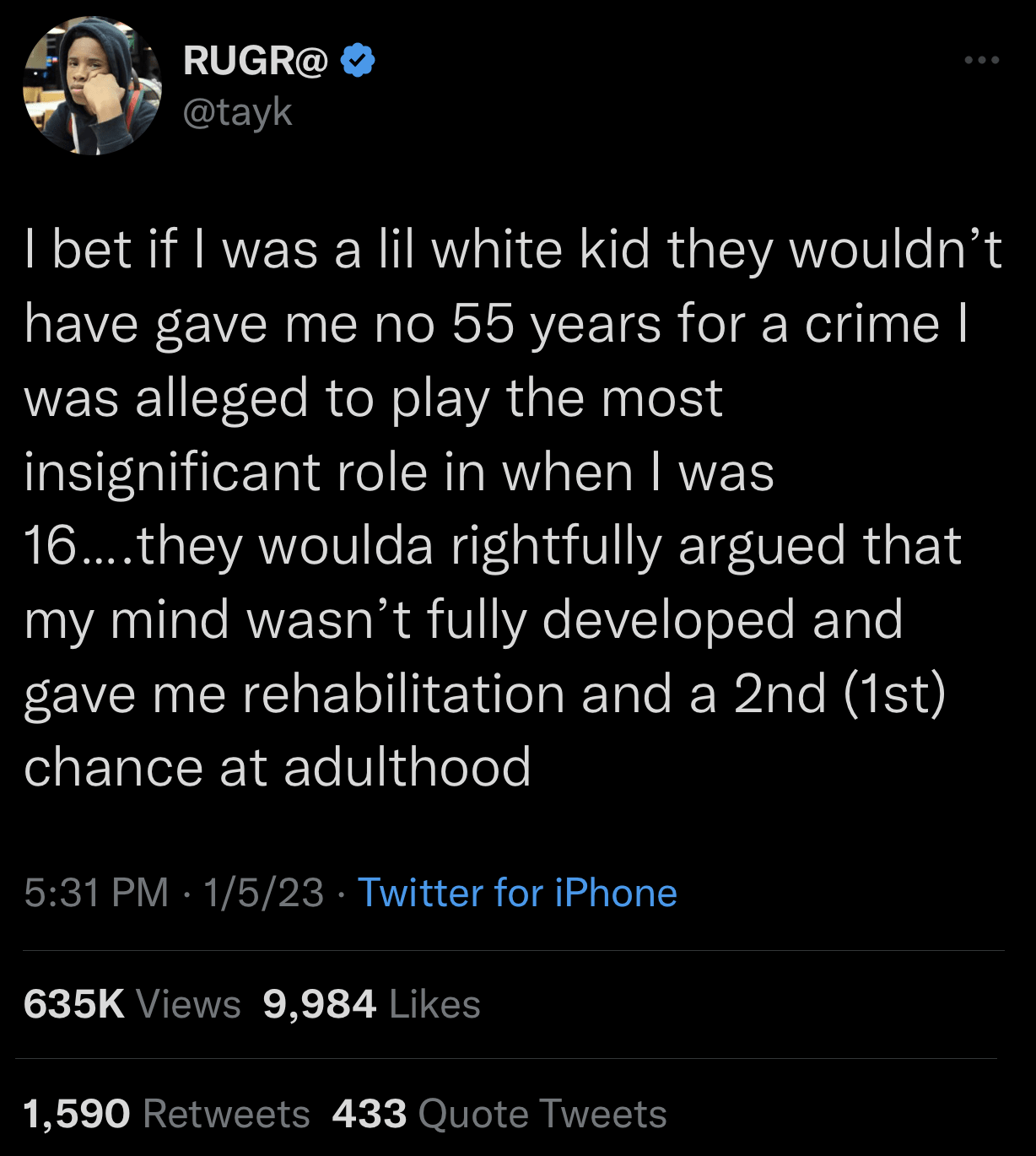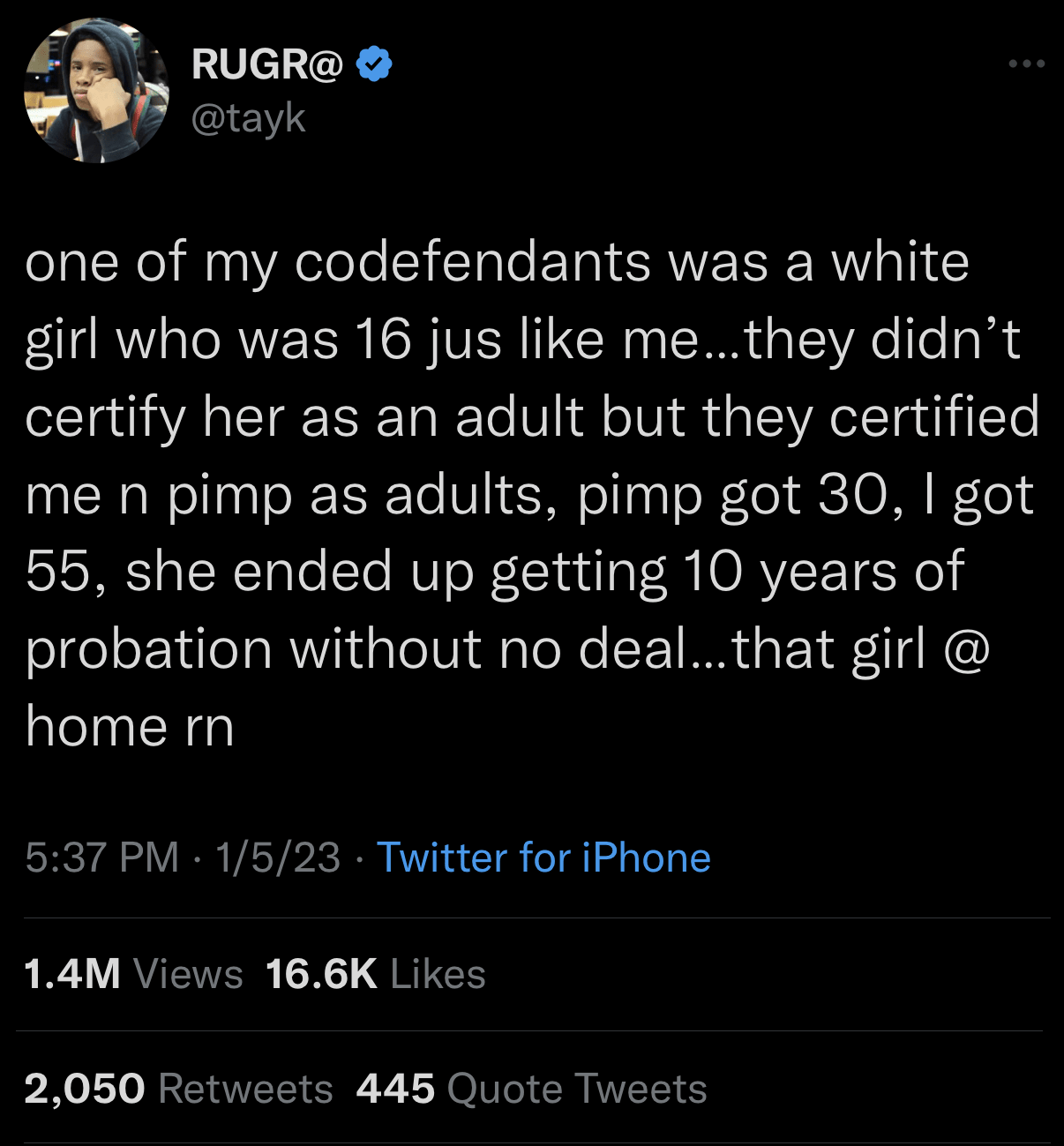 Following his conviction over the home invasion killing of Walker in July 2019, Tay-K—real name Taymor McIntyre—was indicted months later in a separate fatal shooting incident alleged to have taken place in April 2017.