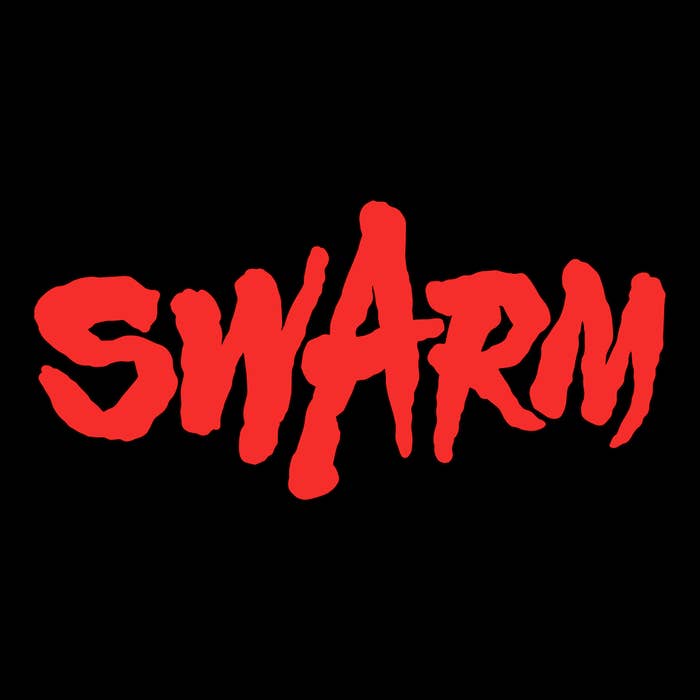 Happy Swarm day to all who celebrate.
On Friday, Donald Glover and Janine Nabers' bold and inimitable new series debuted on Amazon Prime Video, bringing with it (as teased in the days leading up to the premiere) some new sounds from Childish Gambino. In fact, the Swarm arrival coincides with the rolling out of a new EP of original music from the series by Ni'Jah with Kirby featuring Gambino.
As those who've already started their binge of the show know, Ni'Jah is the fictional (and decidedly Beyoncé-like) star whose fandom plays a pivotal role in the larger narrative behind Glover and Nabers' newest creation.
Though Donald's only got one credited feature, on EP-closer "Sticky," he has writing and production credits on that song and the opener, "Something Like That."
Hear the Swarm EP below via Spotify and Apple Music.
Ahead of the series' Prime Video debut, Nabers—who also worked with Glover on FX's critically lauded Atlanta—spoke with Karla Rodriguez for Complex about again working with several familiar names from that show's four-season run.
"I thought it would be really great to kind of live in this bubble because we all know each other well," Nabers said, noting that she and Glover first started building what would become Swarm during work on Atlanta's final season. "We have a shorthand, we know the stories that we're capable of telling together, and it just felt very organic and nice. And I think this feels like an evolution from Atlanta in a really nice way."
In addition to making its global debut at the top of the 2023 edition of SXSW in Austin, Swarm has maintained a ubiquitous presence on the ground at the festival, with branding for the show appearing on everything from shuttle buses to hotels. The series—starring Dominique Fishback, Chloe Bailey, and more—is available now on Prime Video.