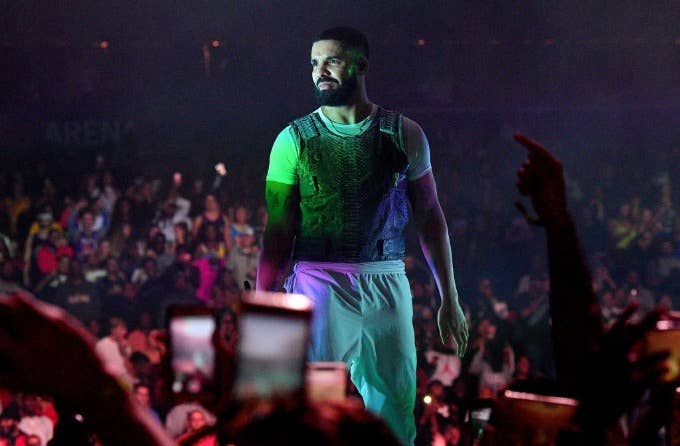 "I'm not sure if Drake meant to invite me," Ninja is heard saying when Epic Games username Duddus647, purportedly Drake, signs on. As reported by the Verge over the weekend, Ninja eventually ends the game after whoever had Drake's sign-in info started yelling the n-word. "That's not Drake," he told fans who had tune in and were perhaps briefly convinced that Drake was doing another surprise Fortnite pop-in.
"What do you do about that, man?" Ninja tells his viewers after ending the game. "That's awkward. On a charity stream, man. Gotta love it, dude." Ninja then explained that he was messaging Drake to tell him the account had been compromised. He also reached out to Epic Games.
Earlier this year, Ninja and Drake broke the Twitch viewership record during a Fortnite session. Travis Scott was also in on the action. "Seeing a top gamer and musician come together on Twitch and unite their large and passionate communities is a cultural moment in terms of building awareness around the appeal of social video and it's only going to grow from here," Kate Jhaveri, Twitch's SVP of marketing, said at the time.
Also earlier this year, Ninja issued an apology for using the n-word himself while ad libbing to Logic's "44 More."