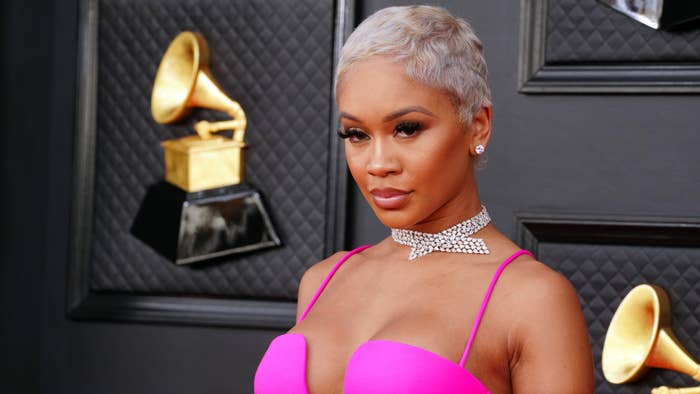 Saweetie says her upcoming Pretty Bitch Music is more of "a movement" than an album.
In a note shared to Instagram Wednesday night addressed to the "Icy Family," Saweetie reflected on her growth in recent years and how it has informed her process. She also touted the work-in-progress as something that will "definitely" be worth the wait.
"These past couple of years have been a growing experience for me as an artist, human, but most importantly a WOMAN," Saweetie said. "I have realized my purpose with the platform God has given me which is why I have taken my time with releasing music this time around. Through hours of self-reflection I have realized that Pretty B.I.T.C.H Music is not an album—it's a movement. It's a culture. It's a language. It's a lifestyle. We not rushing art, we taking our time! This ain't no microwave shit! It's baking & it will definitely be worth the taste."
See more below.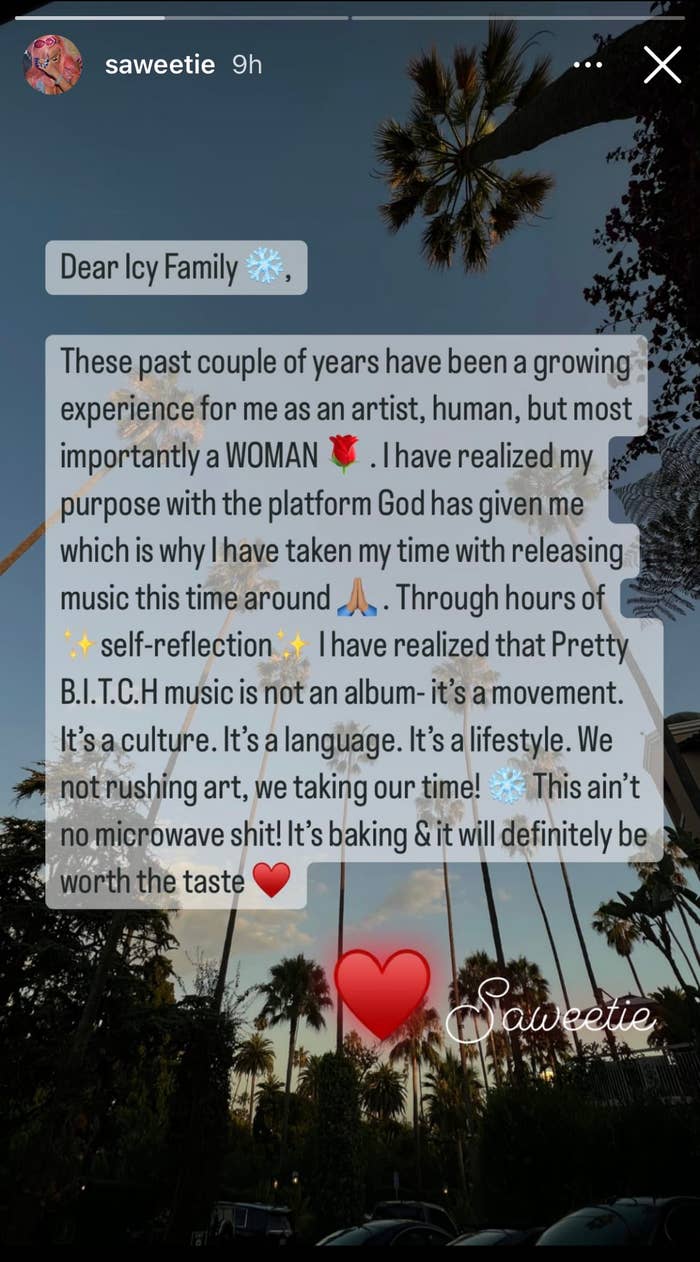 Saweetie, who recently appeared on Complex's Cancer Season playlist and is fresh off a Crocs collaboration, previously spoke on the Pretty Bitch Music delay during a June 2021 interview with Big Tigger.
At the time, Saweetie explained the album was intended to be released that month but she had instead been "really living with it" to ensure each song was fully developed. Per Saweetie, one of her goals "is for people to really feel something with every song," which is why—instead of sticking with the release plan—she decided to "reconstruct" some tracks.
"Just know that I'm a perfectionist and it's on the way," she said.